Colorado winter has arrived and your lips may be paying the price. The winter season in Colorado combines vibrant sunshine, cold winds and an arid climate to create a turbulent beauty environment. Chapped lips are nearly inevitable and can not only be painful but also can make lipstick and gloss application a real hassle. This winter don't shy away from lipsticks and stains; confront Colorado winter head on with these easy tips to keep your lips looking lovely all season.
Hydrate: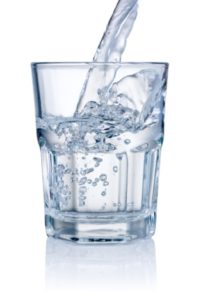 Yes, we know, and it's been said before, but that's because water is so crucial to beauty in Colorado. Living a mile high means you need water and so do your lips. Lips are some of the thinnest and most delicate skin areas on your entire body and they are the first to lose moisture. Drinking an extra cup of water, or two, a day during the winter months will help keep lips and skin hydrated and supple from the inside out.
Exfoliate:
Get rid of dry skin and flakes that can get in the way of beautiful lips. Grab a toothbrush, run under warm water and gently brush your lips in small circular motion before applying lipstick, gloss or stain. The toothbrush will exfoliate your lips and remove dead skin, leaving your lips soft and renewed.
Protect:
Colorado has over 300 days of sunshine, which is extraordinary, but can also damage your lips. Buying a lip balm with SPF 15 is crucial to keeping your lips healthy throughout the winter season. Eos Lemon Drop Smooth Sphere Lip Balm with SPF 15 is an on-the-go winter essential that can fit right into your ski jacket and comes in six delicious flavors.
Nurture:
Shredding the slopes by day and après by night can do a real number on your lips. The consistent exposure to the harsh alpine climate combines wind, sun and weather. Nurture your lips at night to help restore them for the next day. Apply a healthy layer of Vaseline Lip Therapy Cocoa Butter before going to sleep. Formulated to lock in moisture and help lips recover, Vaseline Lip Therapy helps maintain moisture over night and replenish damaged cells so you can wake up with gorgeous lips. Try Vaseline Lip Therapy in Rosy for a touch of color and comfort.