A week in fashion can pack so much news that it's easy to miss out on the important things. Last week was especially hard on the fashion industry with the death of Oscar de la Renta, a true class act. The world mourned as we lost another genius but celebrated as Thakoon Panichgul celebrated 10 years on the New York Runway.
We finally got closure as the infamous Dolce and Gabbana tax evasion case was put to rest by the high court of Italy. Russia Fashion Week came to an end with some very inspiring shows while Denver Fashion Weekend is just about to get started. See below for all things fashion you may have missed.
Fashion News
Oscar de la Renta
Just last week, the fashion world was shaken by the news of Oscar de la Renta's death. A master of fashion, de la Renta was known not only for his designs but also for his infectious personality. He passed away at the age of 82 on October 20th, after battling with cancer for many years. He was born in the Dominican Republic and was the only boy among seven girls.
Before opening his own design house he worked for Balenciaga, Lanvin and Balmain. The designer moved to the U.S. and created his legendary label in New York. He will be greatly missed but will never be forgotten.
Russia Fashion Week
After Paris Fashion Week ended, the rest of the world seemed to forget that style is universal. Held in Moscow for the last 1o years, Russia Fashion Week presents us with over 60 international designers and countless looks. Designers such as Vivienne Westwood and Jermery Scott have been know to participate in RFW alongside local designers like Bohema and Slava Zaitsev. You can view the complete schedule and find out more about Russia Fashion Week at the website here.
 10 Years of Thakoon
Thakoon, a New York-based designer, is coming up on his 10-year anniversary. Thakoon Panichgul presented his first collection in 2004 which only featured about 10 pieces. He studied at Parsons the New School for Design after moving to New York to become a fashion writer. He found design to be his true calling and took up the challenge.
He is especially known for dressing First Lady Michelle Obama and has been singled out by Anna Wintour, who described his pieces as "timelessly feminine." To celebrate, Thakoon will be creating a very special collection for Barneys New York, which will feature 12 pieces based off of his greatest hits. Cheers to 10 more years, Mr. Thakoon!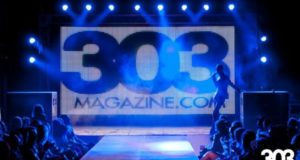 Denver Fashion Weekend
Still don't have your tickets to DFW? Well you'd better pick them up fast because seats will be gone before you know it. The event will take place at City Hall Amphitheater over a span of three days on Nov. 13, 15-16. Brands and designers such as Burton and Stephanie O. will be presenting collections alongside many other great boutiques. Sunday, Nov. 16 will feature the Hair Show, one of our most popular events. Don't miss out on Denver's hottest event of the season and get your tickets here.
Dolce and Gabbana Court Case
After many years of legal troubles and going in and out of court rooms, designers Domenico Dolce and Stefano Gabbana were cleared of charges of tax evasion earlier this week. Italy's highest court declared the D and G powerhouse to not be guilty of tax evasion, overturning two previous sentences in lower courts. The court found there to be "no grounds for a case." Stefano Gabanna, who has been quiet about the entire situation, then tweeted "We were sure of it!!! We are honest people!!! W Italy"#proudtobeitalian."
This case has been going on for some seven years now and we're quite sure Domenico Dolce and Stefano Gabbana are glad it's over with.