303 Magazine's Denver Fashion Weekend is rapidly approaching, as it's taking place on November 13, 15-16. Burton is on Thursday night, Diesel is Saturday night, alongside other local ,amazing brands and designers that you don't want to miss. See what's in store this fall here.
But before the models walk the runway, Halloween will arrive and we know it can be tedious and stressful deciding what to wear. How can you find something that is cute, flattering, and original? Photos from 303 Magazine's past Denver Fashion Weekends will inspire you to create the look you want for Halloween.
Here is the guide to getting the most amazing, sexy and creative costume that will wow all your friends:
1. Candy Party Favor
Purchase colored cellophane wrap at your local craft or party store. Get enough to fit your bust and flair your tutu. Make this your own by adding color and candy to your outfit. With some fake frosted eyelashes and some pastel mints, you could be the sweetest thing at the party.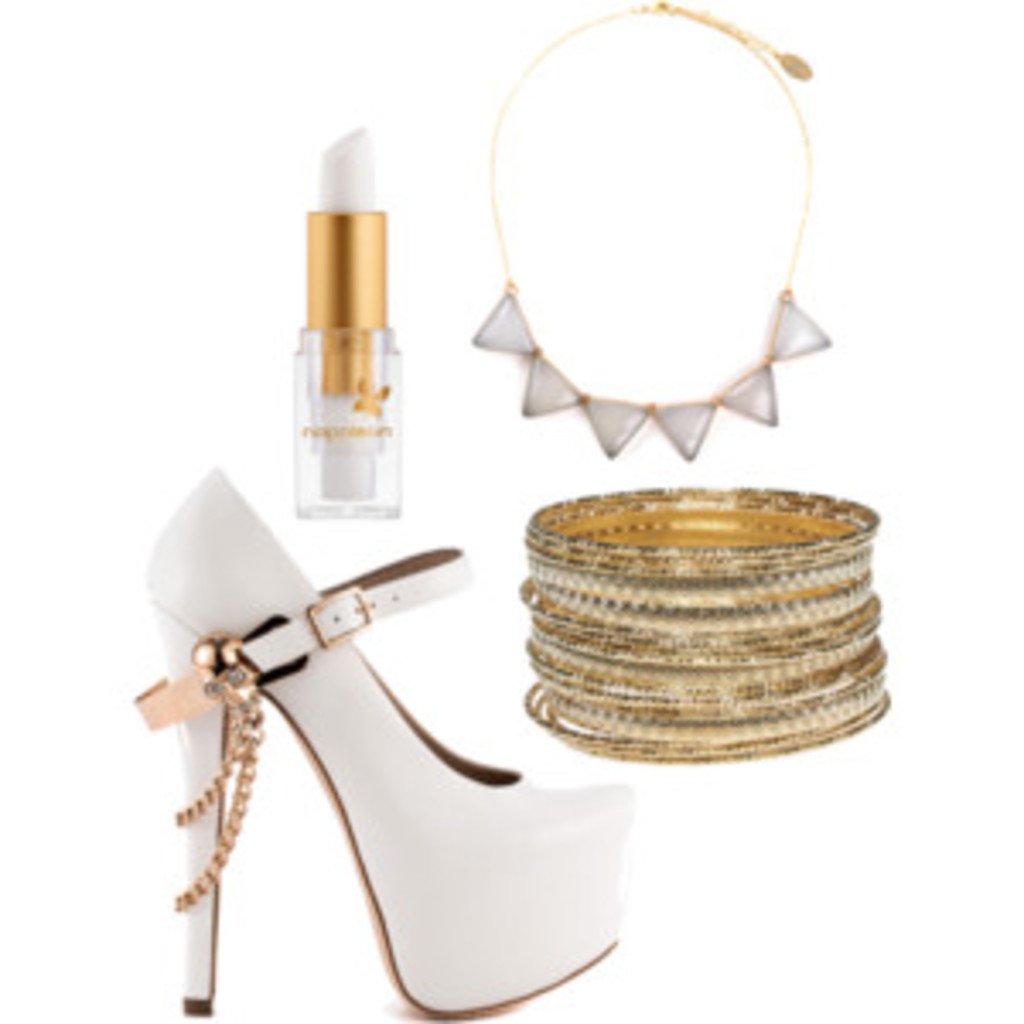 Get the Look:
Alexa Statement Feather & Stone Necklace / Neiman Marcus Napoleon Perdis Limited Edition Pro Lips Lipstick / Wet Seal Textured & Diamond Dusted Bangle Set / White Skull Jane ZiGiny Pumps 
2. NASA-tastic

Make this your own by getting the iron-on patches from Etsy.com or at your local craft/thrift store. Be sure to get waterproof face paint. Feel free to add a headset or a funky bulbous hat. If you're not feeling the heels, go for sleek silver moon boots.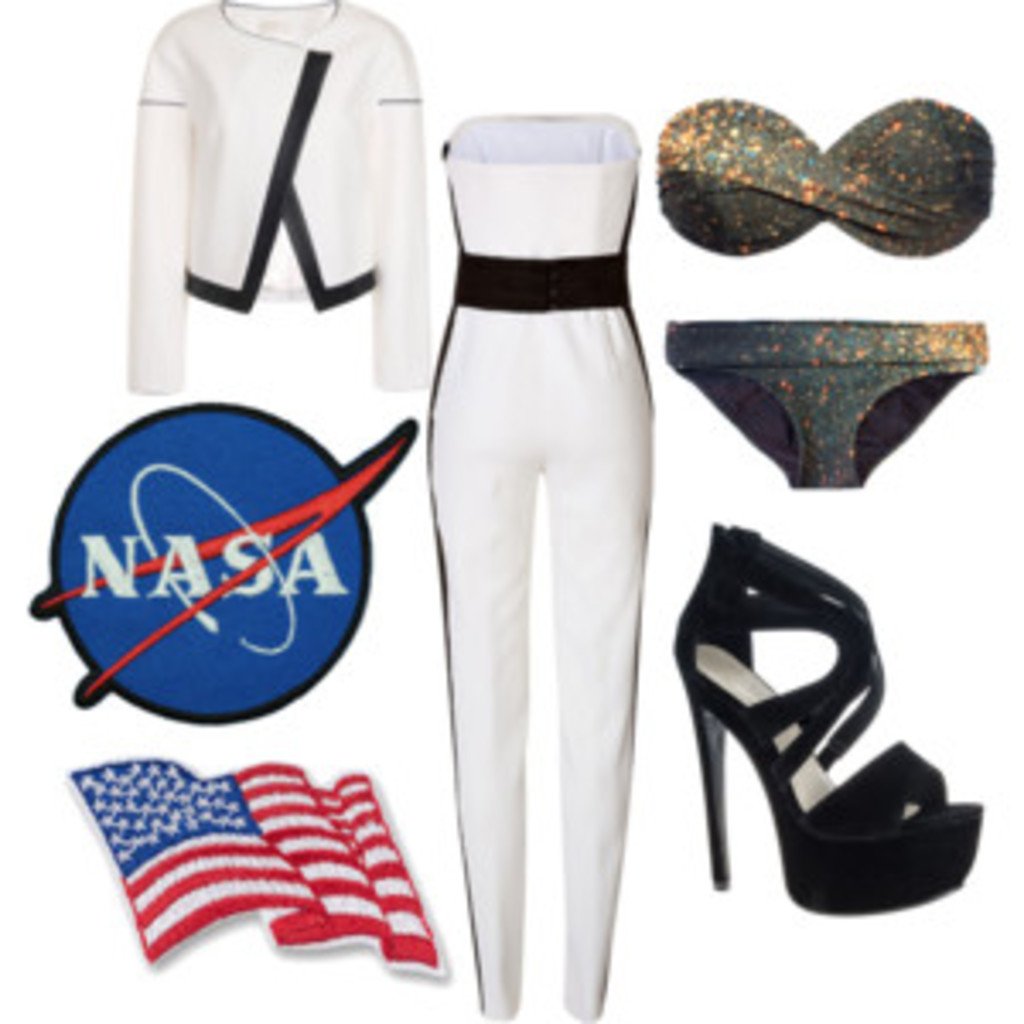 Get the Look:
Etsy.com's Stardust Ombre Galaxy Bikini Set / Emilio Pucci Tuxedo Style Jumpsuit / A-LINE Oversized White & Navy Jacket / Black Faux Suede Cut Out Strappy Platform Shoes / Etsy.com Iron-on patches
3. Foxy Flashback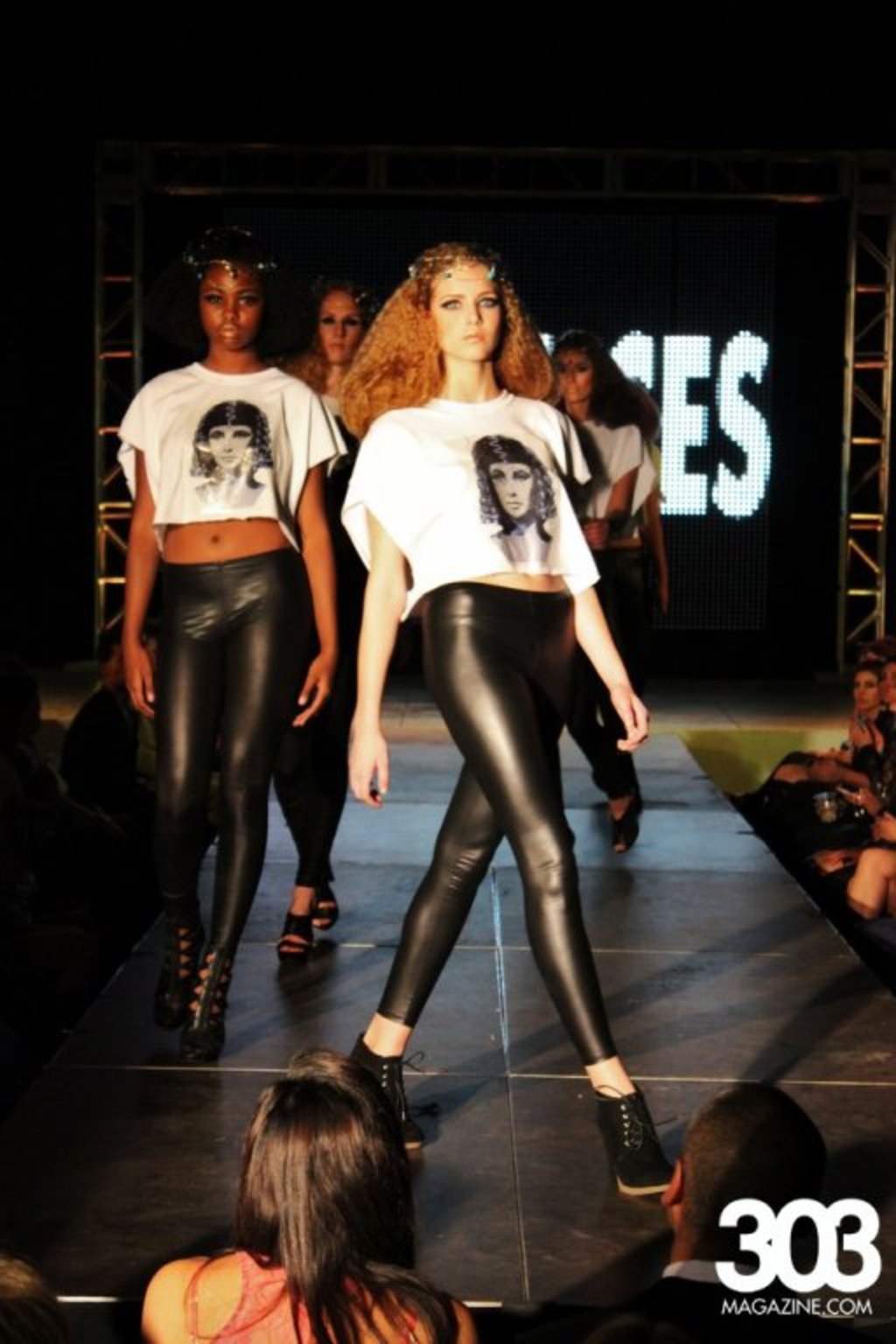 Dressing up like a foxy vixen can look like a normal outfit, so style up your hair and go big hair or go home. Tease it. Crimp it. Add flowers and glitter, and look up ways for applying make-up retro style.
Get the Look:
Wolf & Badger Bundy & Webster Tulip Crop / Jessica Simpson Catcher Wedge Bootie / Moto stretch-leather skinny pants / Bundle MacLaren Millinery Jasmine Crown
4. Lost Queen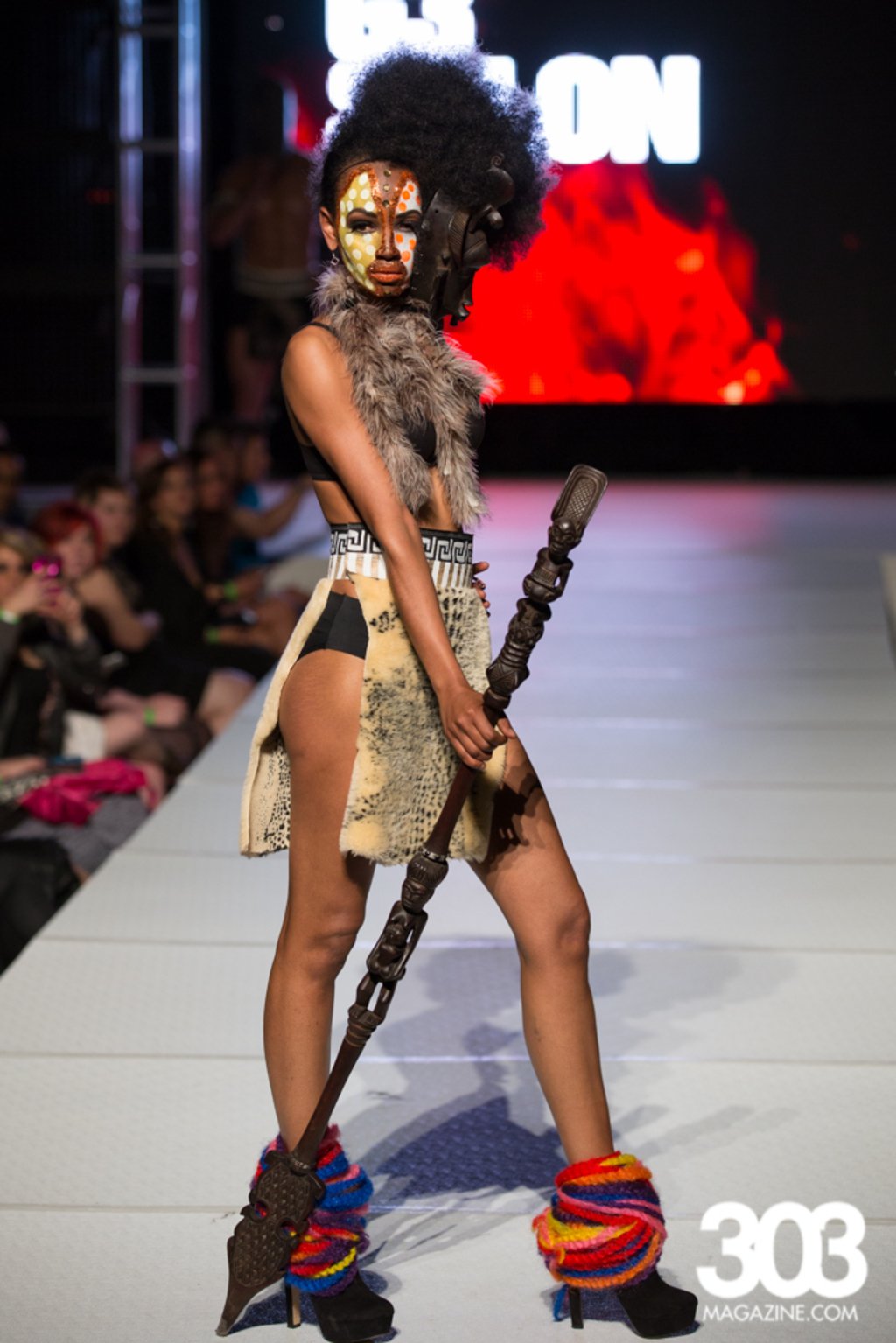 Find animal-print cloth at your local fabric store and piece it together yourself. You can also pick up colored yarn for the boots, and wooden tribal ornaments for earrings, headbands or masks. Add an arm bracelet and don't forget the face paint.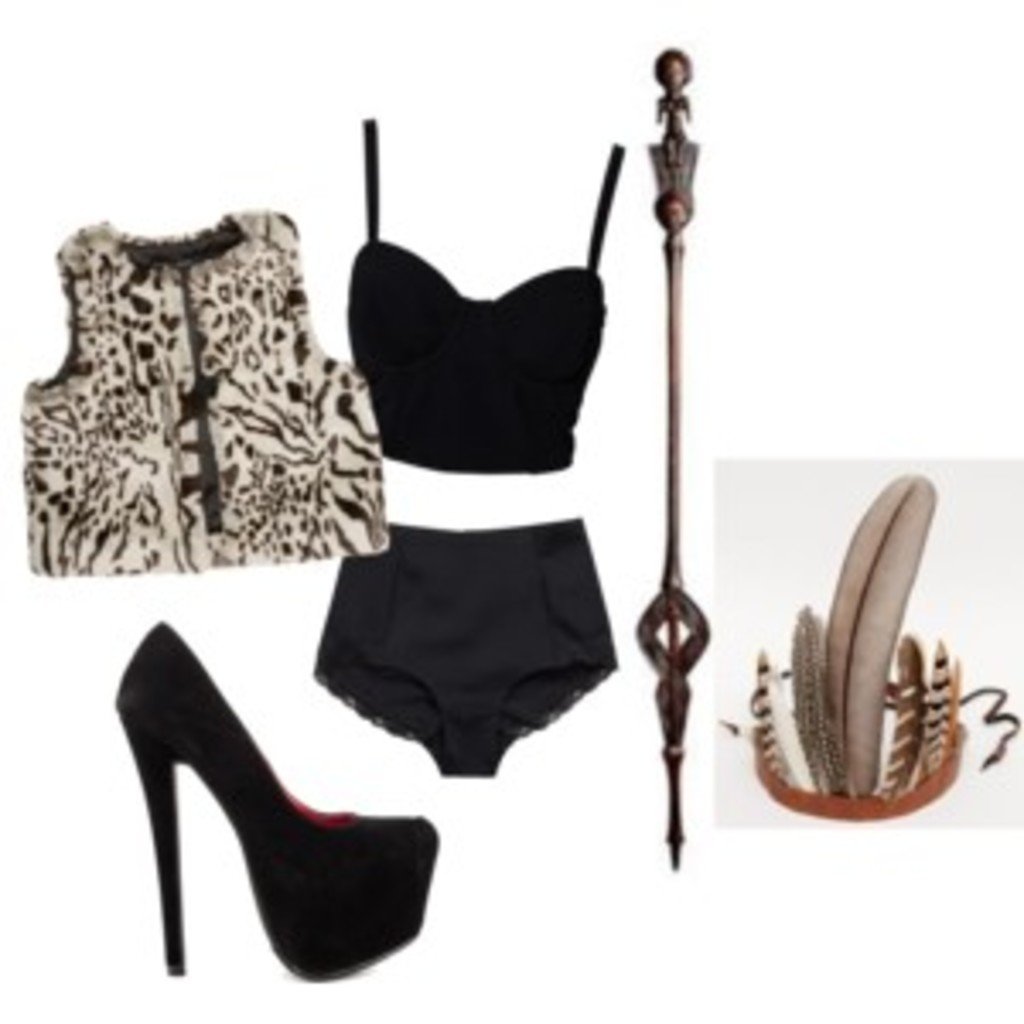 Get the Look:
Nelly.com Femme Liana Bustier & Wonderland Hipster Shape Panty / Contemporary Tribal Headdress / Lili Gaufrette Animal-Print Faux-Fur Vest / Shoe Republic Women's Tyiana – Black / A Luba Staff
5. Gepetto's Marionettes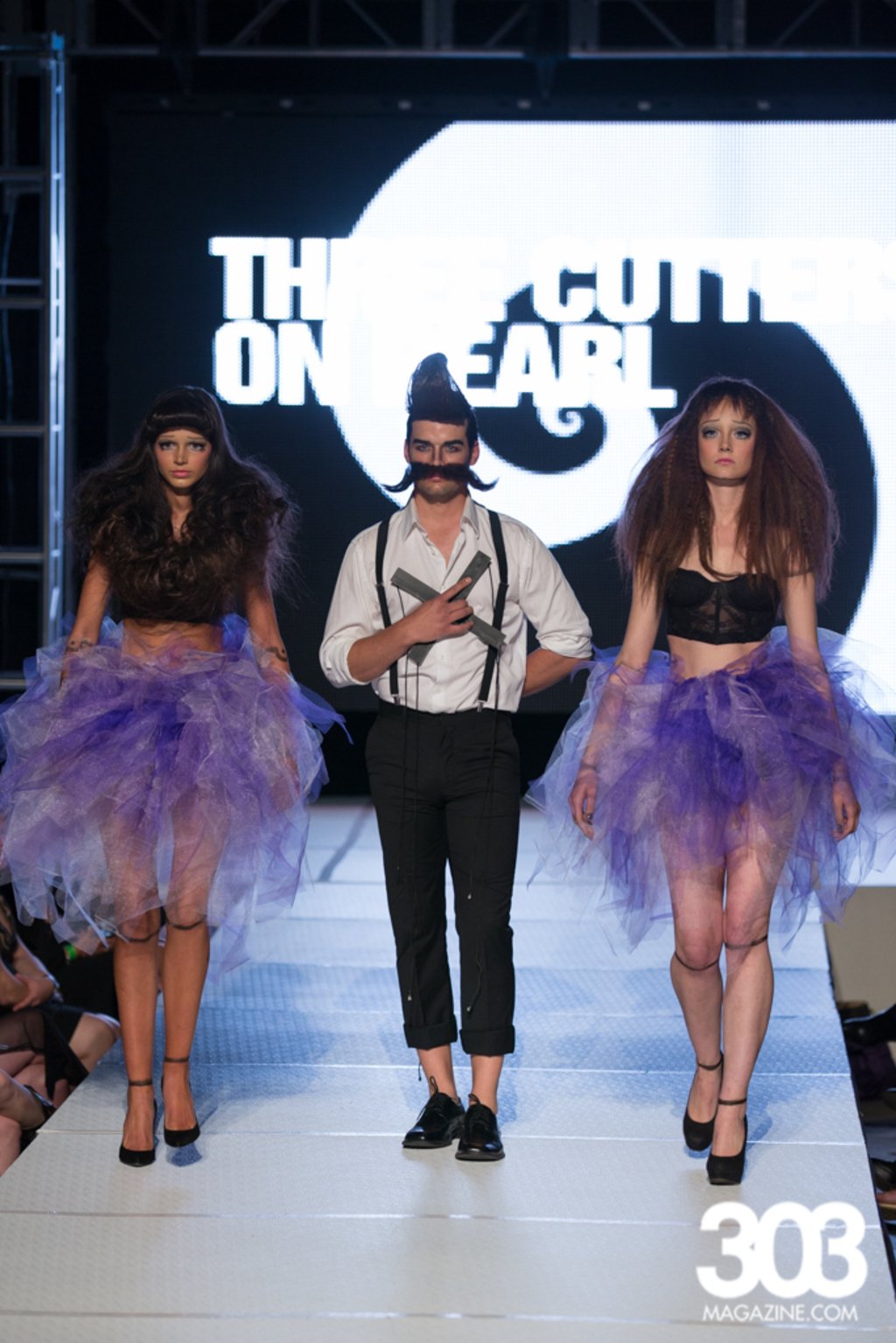 If you don't have a wig, it's time to invest. Find a wig that is suitable for your style or tease out your hair until it looks like a mane. Mark the hinges of your body with thick lines of water-proof face paint. If you can't find the tutu you're looking for, try a DIY with tulle from the fabric store.

Get the Look:
H&M Bustier in Lace / Jimmy Choo Black Suede 'Mitchel' Pumps / Etsy.com Baby Girl Pink Tutu
6. Wicked Sorceress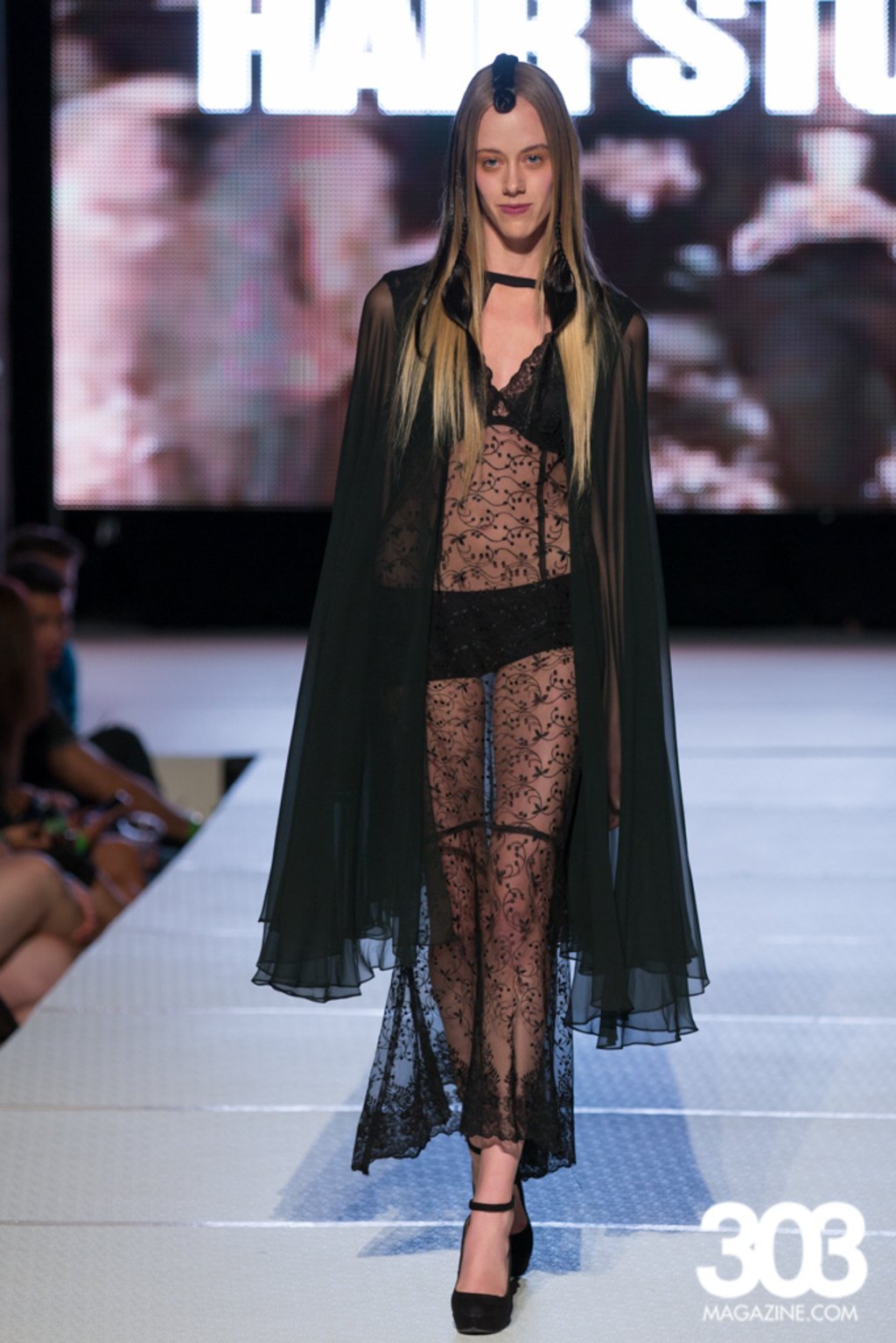 Become simply powerful and sultry in this wicked costume. Add a scepter or staff to show everyone your rule and don't be afraid to get a little unruly.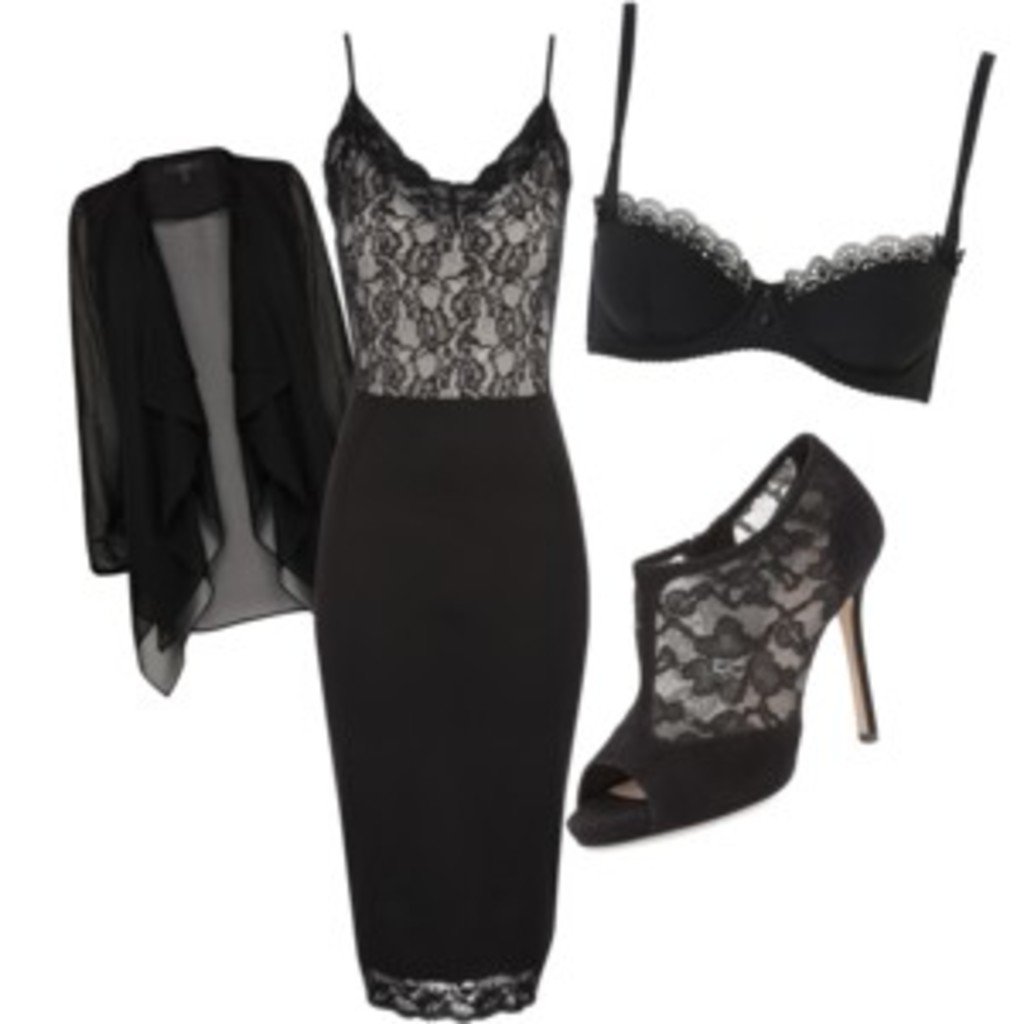 L'agent by Agent Provacateur Simona bra / Jane Norman Strappy Lace Slip Dress / Coast Monique Knit Cover Up / Kate Spade New York Lorentina Lace  – Suede peep-toe bootie
See more of these amazing looks at 303 Magazine's upcoming fashion event of the year, Denver Fashion Weekend on November 13, 15-16.