Where: Steam Espresso Bar
When: Monday through Sunday, 7:00AM – 5:00PM
Pros: Steam Espresso Bar's expertly brewed coffee and espresso are as enticing as the interior design and local bar vibe.
Cons: The menu is limited, but the options are superior and well made.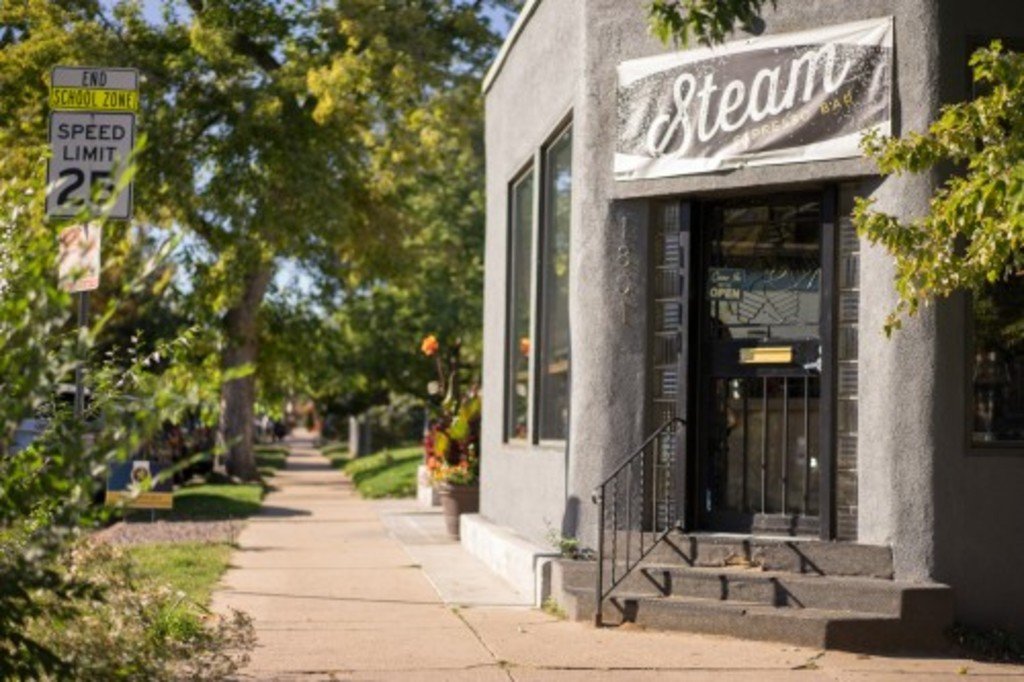 Steam Espresso Bar is more than just a corner coffee shop. Located right in the heart of the Old South Pearl neighborhood, Steam isn't a place where you'll find the average vanilla lattes and pumpkin everything here at Steam. The place is more like a boutique cafe rather than an everyday coffee shop, serving a small menu of fine roasted Boxcar coffees and espresso drinks, completely free of flavor reducing syrups that founder, Hani Yaafouri is determined to change in his world of coffee.
"We are a coffee-centric business," says Yaafouri, "we don't use any syrups that cover up the true taste of the coffee."
That's why Yaafouri and his architect brother Zahi opened Steam Espresso Bar back in 2013. They believe in a mission statement of sustainability and healthy living and are becoming a destination for coffee, serving customers from as far away as Golden and Centennial. Steam uses no paper filters and strive to serve coffee the way coffee is intended to be drank, without all the unhealthy additives that take away from the roasted goodness of a fine crafted coffee bean. The result is a hot cup of steamed espresso and milk that Yaafouri says appeals to most new customers.
"Many people come in here looking for a vanilla latte," says Yaafouri, "those people are almost always happy with the lattes we serve here, because we make it the right way."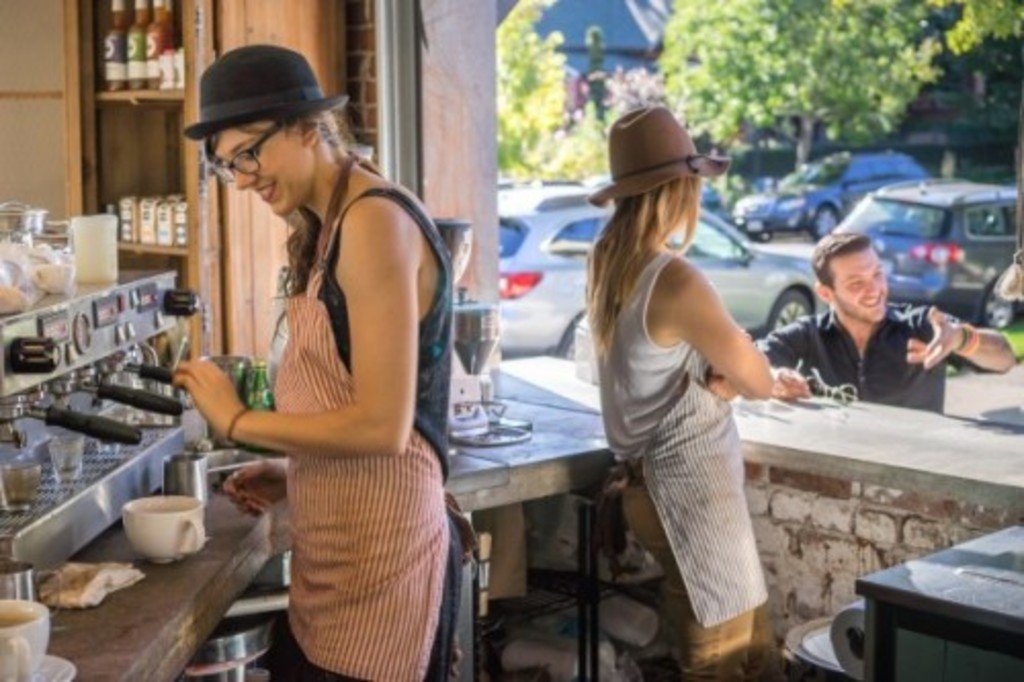 But don't stop by Steam Espresso Bar just for a latte, they serve a variety of teas from Tea Spot, a local company in Boulder. When the temperature is cool, they will serve around 120 cups of tea in one week. They also blend fresh juice right on the bar, offering a carrot, apple, beet, and ginger fusion that has a strong taste of ginger with a bright tingly flavor. The juice pairs perfectly with any of Steam's local pastries they offer, delivered fresh from Trompeau Bakery on South Broadway. Steam's espresso is top-notch and their baristas are knowledgeable in the science of the pour, adjusting grind and tamp with ease. Stop in on Sunday mornings to listen to live acoustic music, and view the featured local photographySteam Espresso bar is a great place with a local bar kind of feel where the owner works everyday, shaking hands and greeting customers with a cheerful smile and superior coffee craftsmanship.
All photography by, Roman Tafoya.