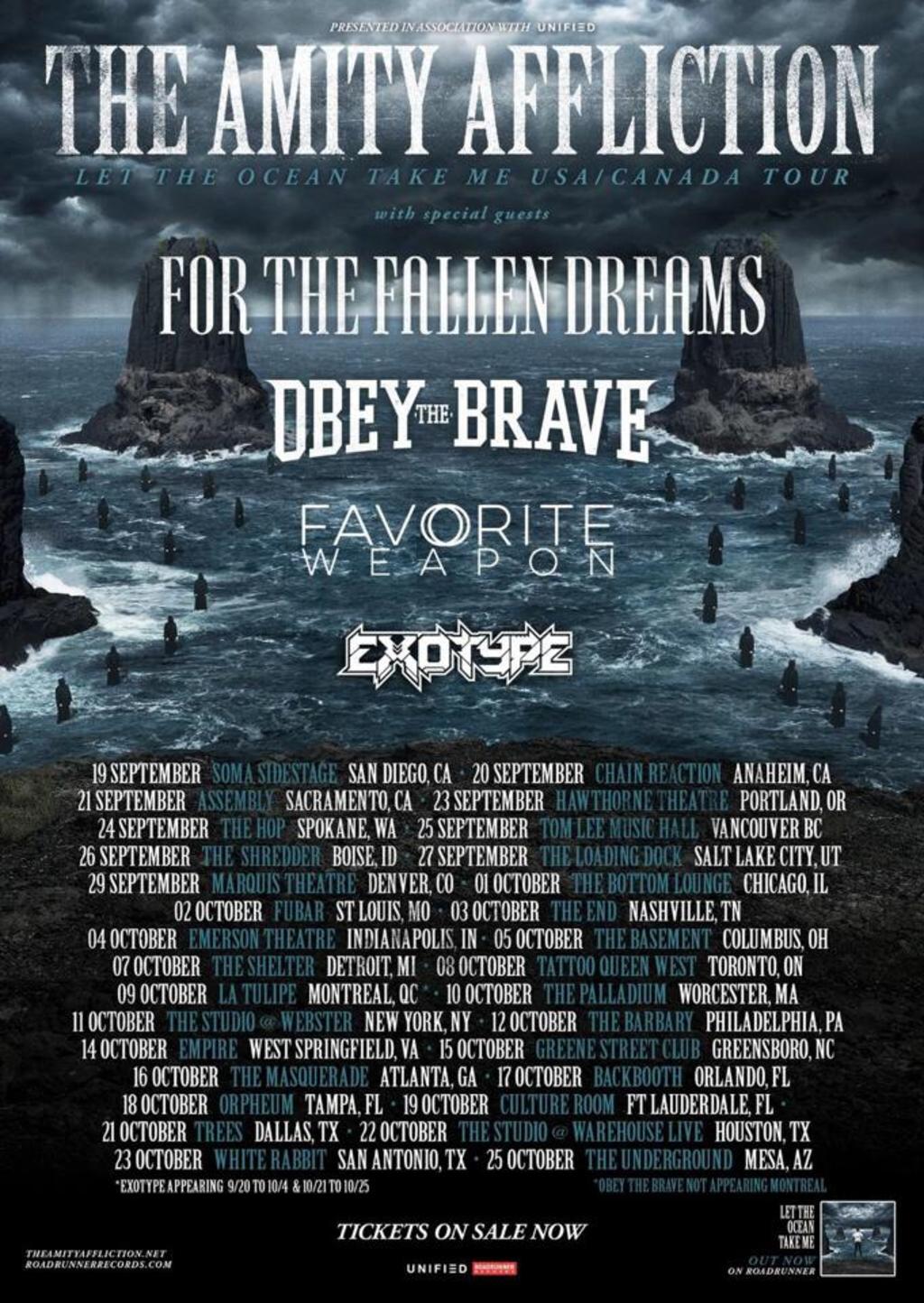 Fresh off the release of their newest record, Salvation, which dropped September 16th, Canada's own hardcore five-piece Obey The Brave set out on a month-long North American tour with The Amity Affliction, For The Fallen Dreams, Favorite Weapon and Exotype. Accompanying the headliners (The Amity Affliction) on their album title-dubbed "Let The Ocean Take Me Tour," Obey The Brave look to instill the Canadian hardcore presence that once spread violently across the world with bands like Alexisonfire, Silverstein, Comeback Kid and Despised Icon at the helm.
Their newest record (available in North America via Epitaph Records) shows the vicious, volatile and versatile nature of the band, as they incorporate heavy guitar patterns, melodic undertones, and an impassioned vocal structure comprised of both screaming and singing (as heard on "Raise Your Voice").
12 merciless tracks in the vein of bands like The Ghost Inside and tour-mates For The Fallen Dreams, arm Obey The Brave with a release that should fit quite nicely, in terms of sound and approach, with the upcoming tour.
Come check out The Amity Affliction, For The Fallen Dreams, Obey The Brave, Favorite Weapon, and Exotype on what could be one of the heaviest tours to pass through Denver this Fall.
Tickets: $13.50 Advance / $15 Day of Show
Door Time: 6:30pm
Written by Samuel Lang of 303 Magazine.