Now that the 303 Magazine Poolside Fashion Series is over with, it's time to change up your wardrobe for the season. Fall fashion is finally here with boots, layers, texture and a completely different color palette.
One of the best places to get an idea of what you should wear per season is taking it directly from the runway. One of our favorite shows that delegates what is hot this season is Givenchy's Ready-to-Wear 2014 collection. It boasts a color palette full of brows, red, black and navy, with textural elements and patterns that are beautiful and engaging. The tailoring in this collection is professional with interesting elements such as a back panel and pants with movement.
If you missed the Givenchy Ready-to-Wear 2014 runway presentation at Fashion Week, here's a glimpse right from the runway.
Givenchy is a label that is highly recognized by the fashion industry and is rich in fashion culture. Although each season's collection is beautifully crafted, it's held closely by major fashion hubs. The Denver woman is fashionable, yes, but wearing Givenchy in the city here is practically unnecessary.
Luckily, the Fashion desk at 303 Magazine is so inspired by this collection that we're recreating the looks to cater it to our city. You don't have to sacrifice fashion because of your budget or because you have no place to wear it. Instead, take inspiration from these world-renowned designers and make it your own.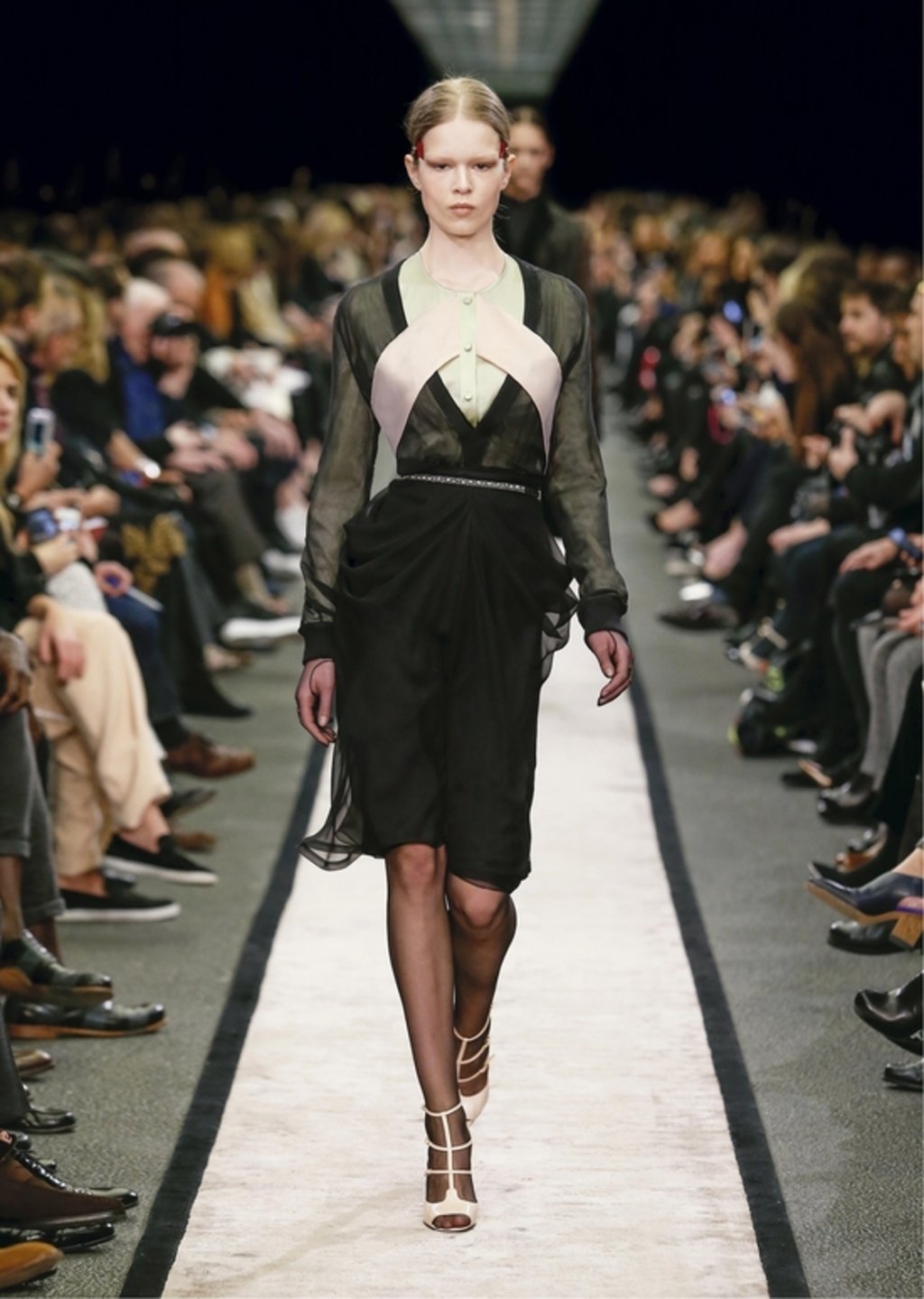 Look 1
ALMOND GREEN SILK SATIN BLOUSE, PALE PINK BANDS / BLACK SILK CHIFFON V-NECK JUMPER / BLACK SILK CHIFFON SKIRT
Recreation: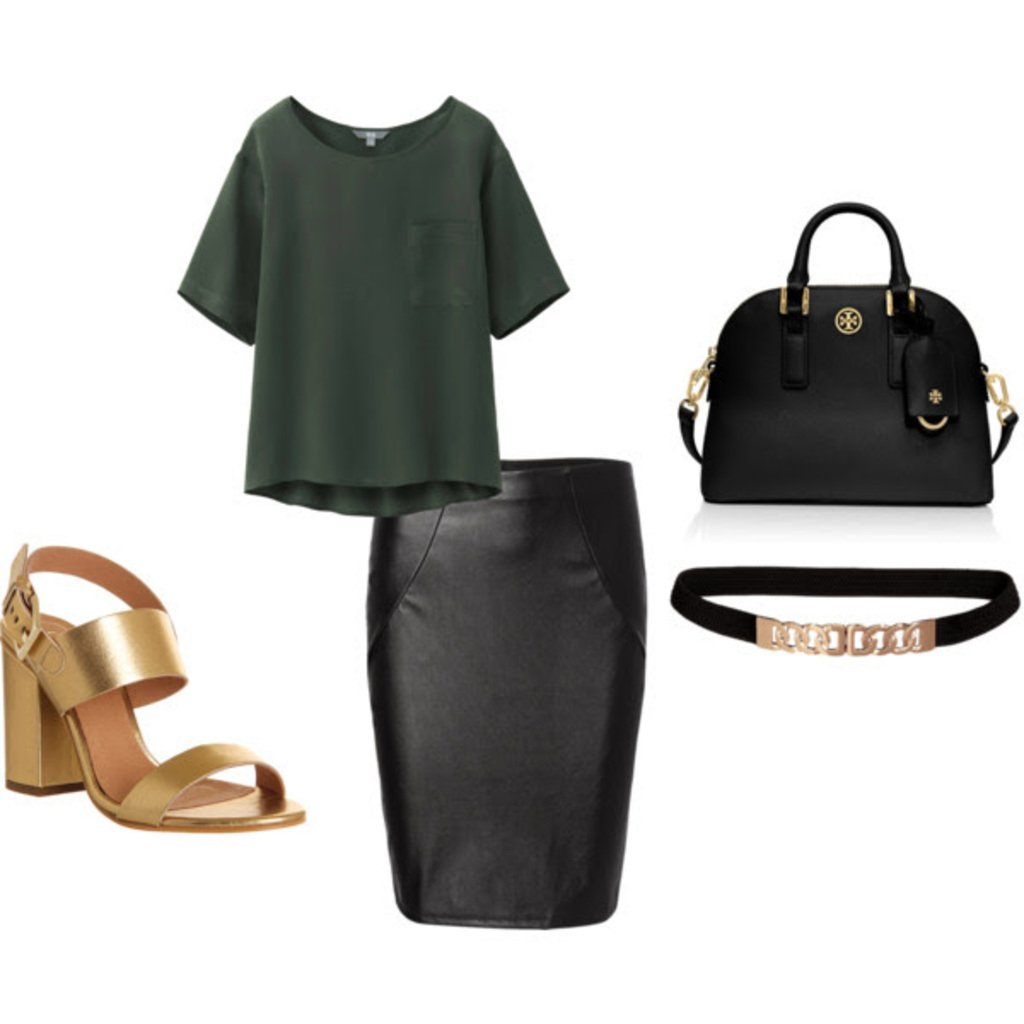 Vero Moda Short Tight Pencil Skirt / UNIQLO Women Silk Half Sleeve T Blouse / H&M Braided waist belt / Office Garland Strappy Block Heel / Tory Burch Robinson Mini Dome Satchel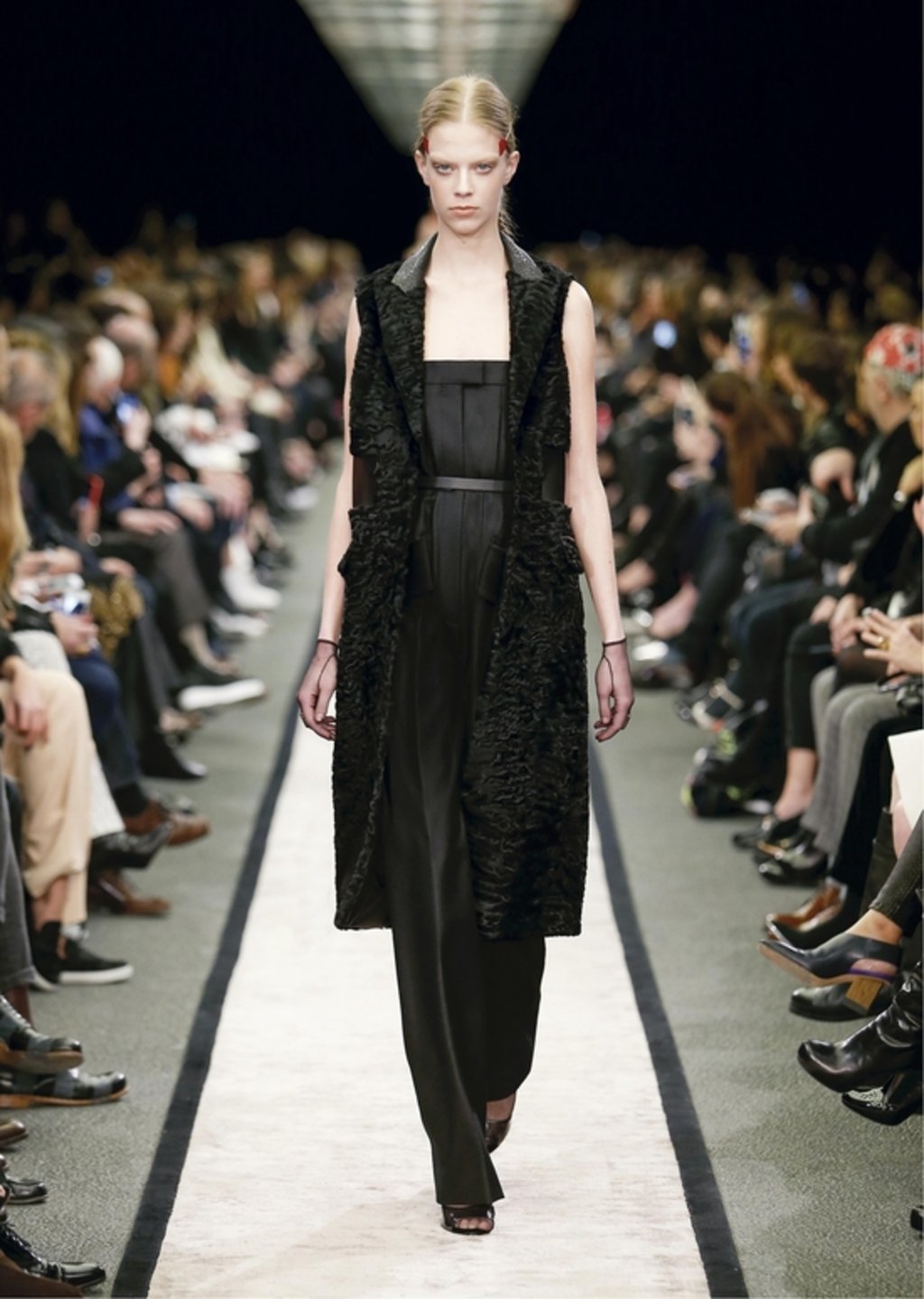 Look 2
BLACK FLANNEL JUMPSUIT, VELVET DETAILS AND LEATHER STRAPS / BLACK ASTRAKHAN SLEEVELESS COAT, SHAGREEN COLLAR AND PLASTIC BELT
Recreation: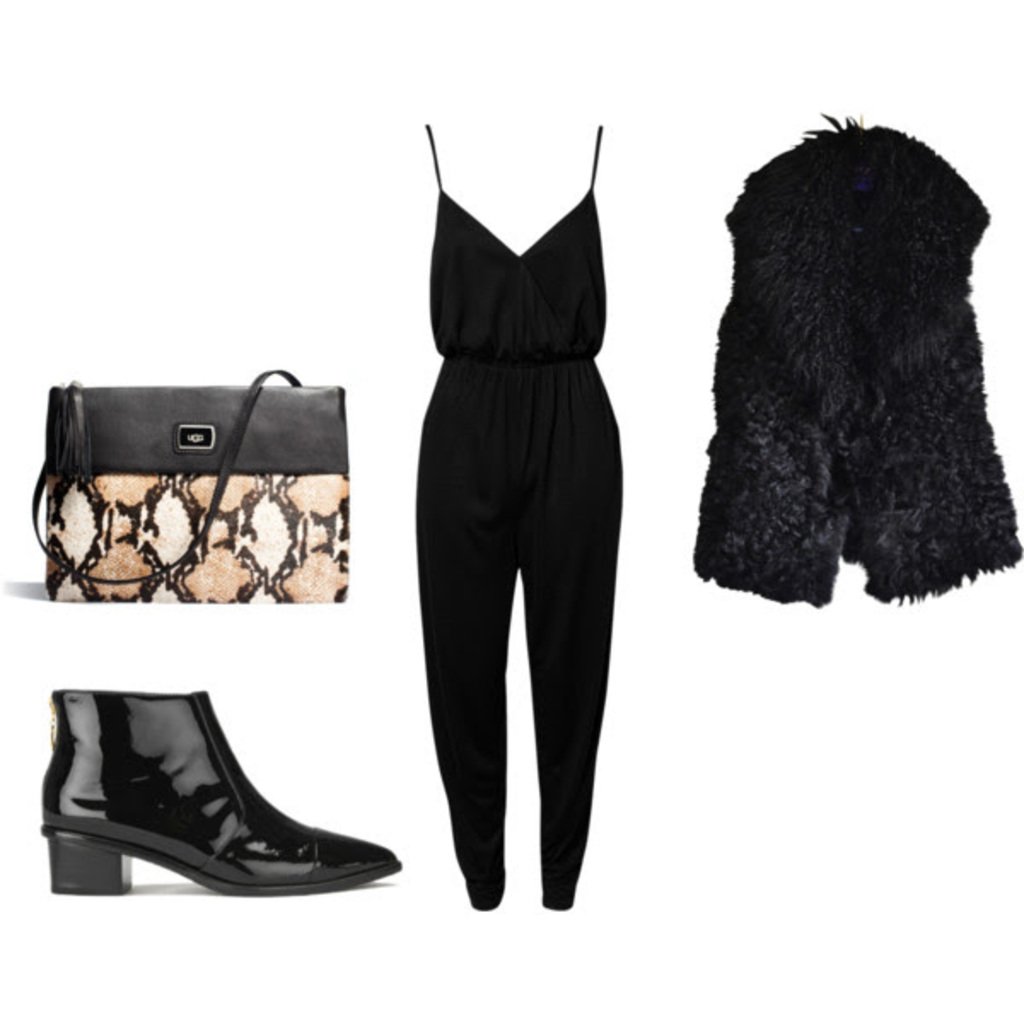 Nly Trend Jersey Maxi Playsuit / FUR VEST NEW RALPH LAUREN BLUE LABEL / Kat Maconie Women's Cristobel Patent Leather Heeled Ankle Boots / Nico Sheepskin Clutch 5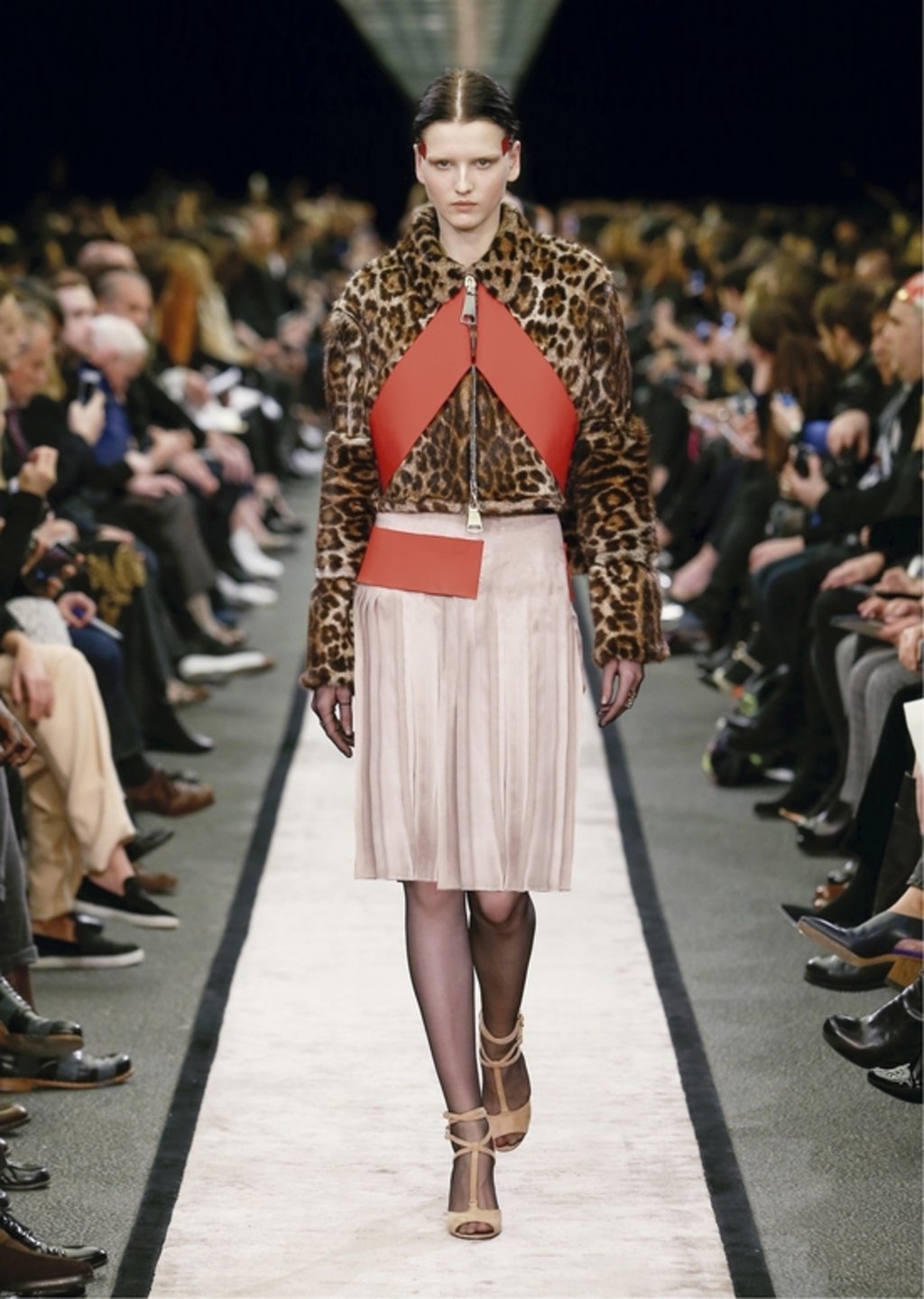 Look 3
MURMEL BLOUSON WITH LEOPARD PRINT AND RED NEOPRENE BANDS / RED SILK SATIN BLOUSE, TONE ON TONE BANDS / TAUPE BEIGE SILK TWILL PLEATED SKIRT, RED BAND
Recreation: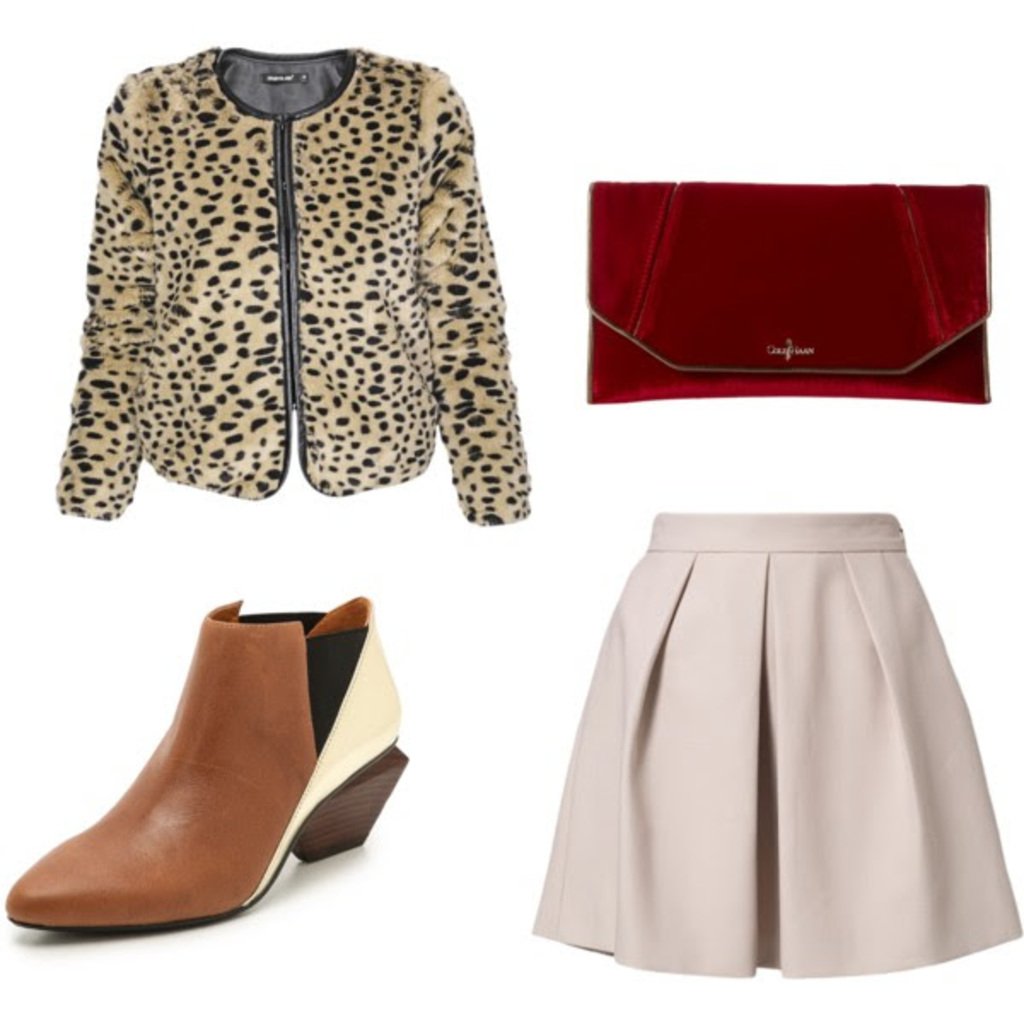 Patrizia Pepe Mini skirt / C BLOCK JALIA Leopard Fur Jacket / Cole Haan Masquerade Envelope Clutch / United Nude Jacky Booties