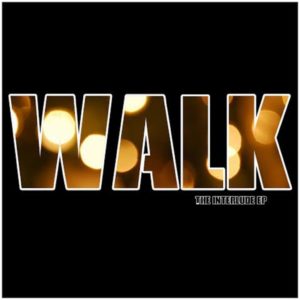 Rap Power Hour is back again and this time, we've got the jams that are sending summer on its way out. This week's lineup is full of new faces and a variety of tracks that might remind you of your family reunion, or brief and fleeting romance. DealzMakeBeatz and Walk have churned out one of the hottest releases of the season, Robb Peezy and Shae Money have a heater on their hands with their submission and so much more. Rap Power Hour introduces you to new faces in the city and their contributions to the music scene. Feel free to increase your volume.
Walk is an MC who hails from Flint, Michigan but has done his growing in Denver. Partnering with DealzMakesBeatz, the MC is churning out dynamic rhymes over soulful beats. The entire project is five songs long and titled Interlude. Check the first single, "It's Over." The entire project can be listened to and downloaded here:
MOA Raps sent over a track titled "Infomercial," that is going to be way better than you expect it to be, based on the title. With a very impressive flow, Golden and Jamarvelouzz talk hood salvation and the american dream. Claiming they are "here to free the slaves and kill all the snakes," this is a new track that I'm definitely feeling.
"Money Peoples," a track by Robb Peezy produced by Shae Money is one of my favorite submissions. The production is brimming with handclaps, headnodic drums and Rob Peezy's mellifluous flow. Let the music speak on this one and simply press play. Listen below
Waze seems to be the kind of artist who is doing the independent hustle and grind his own way. This is evidenced by his video for "Pop It" featuring Denver native and now Las Vegas resident Cabby. The video is straight up for the strip clubs. Asses clapping, girls dancing and dollars flying, the usual. Cabby is most impressive here. Watch below.
First things first, we like Axis. He can really rap and his style is really impressive. The song he submitted off of "Palm Trees in Denver" called "My Whole Life" is full of vocal tricks as he discusses the concept of getting closer to his dreams. This is excellent. Listen below.
Frostie is your resident angry rapper and he doesn't mind telling you. Detailing a variety of his gripes within the scene on "Mean Violin," the MC is going to tell you how he feels; whether you like it or not. The hard piano keys will remind you of Dr. Dre and Frostie's textured voice saves this track from sounding too whiny as he details his frustrations about not being recognized in a proper fashion. Listen below:
Typhy is another MC to watch if you're not familiar. "Typhy's Groove," is a hip-hop song you should play for your mother if she can overlook the profanity. What I like to call "family reunion" music, this Cardo produced joint has a laconic saxophone and Typhy's dope rhymes to make it a hit. Listen below:
Ovidio has joined with an MC named Jacob Appleby for a collaborative record that produced the song "Sweet." This is an ideal track for summertime and gathering with those who you love. Lyrically, not the most exciting, the song is incredibly professionally done and the two have awesome chemistry on wax.