A lot happened this week in music news. Miley Cyrus released a controversial video with an unlikely collaborator, indie greats Interpol are finally touring, releasing music, and making videos, and Garth Brooks is causing national controversy. Here is a rundown of some of the nuttiest stuff to happen this week.
Miley Cyrus Video with the Guy from the Flaming Lips

Just when we thought Ms. Cyrus couldn't get any more over-the-top, she goes and records a drug-inspired music video with Wayne Coyne from The Flaming Lips about LSD. Not only that, she shot it while sick and recovering from an allergic reaction, adding a very real element to the odd visuals in the video. Although Cyrus is certainly silly and there are many who are not fans of the girly pop icon turned media phenomenon, she should get some points for creativity, working with someone so influential, and turning a bad experience into a chance to make art.
Interpol Release Video in Support of Forthcoming Album
It has been forever since shoegaze/indie rock legends Interpol have released any music, and now they are coming out with a new album, entitled El Pintor, and have just released a new music video to give us a taste of what they will be releasing, for the song "All the Rage Back Home." They have also announced that they are going to tour again. This is indeed a happy day for those who have been listening to Turn on the Bright Lights for the past ten years.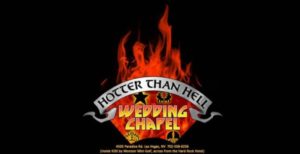 Kiss are opening a wedding chapel
If your dream it to go to Vegas and be married inside a mini-golf course in a Kiss-themed wedding chapel, then this really is your lucky week. Kiss are no strangers to cashing in on every product imaginable, and now they are also cashing in on holy matrimony. Thanks to this awesome new innovation, it is now possible to get married on a stage modeled after the album cover for Love Gun in front of a dummy of Gene Simmons.
Garth Brooks is Making International Trouble
The fact that Garth Brooks cancelled all his shows in Ireland after only being granted permission to play three out of five of his scheduled concerts is still rocking the free world as of this week. While it must be frustrating to be a country icon and have a few of your shows cancelled, it seems a bit worse for Ireland, who are desperately trying to save their economy, and trying their hardest with what they have. Garth is still refusing to budge and play the three remaining shows, and it remains to be seen how this will all play out.
Bon Iver Release New Track for Zach Braff Movie
Apparently Zach Braff is the only person with the ability to get Justin Vernon to make new music as Bon Iver. Vernon was asked to write an original track for Braff's new movie Wish I Was Here, which is said to be an adult extension of Garden State and looks pretty damn awesome. Check out the trailer here. Vernon watched a pre-screening of the film with his brother and immediately after began humming a tune, which eventually turned into this new track, "Heavenly Father." What do you think?
Keep up with 303 Magazine for your weekly music news!