If we're being honest, we all know that one of the best parts about a wedding is the bachelorette party that accompanies it. It's a night to say goodbye to being single, while letting loose and drinking margaritas with your girls. But what you wear to this night out that you may or may not remember, is important.
Just like New Years Eve, your birthday, Halloween, or any other night of promised frivolity of epic proportions, your outfit makes all the difference. Confidence is everything, and nothing makes you feel fabulous like strutting in a totally rad outfit. Bachelorette parties, luckily, are designed just for that – strutting. And unlike the wedding day, there's room for everyone to stand out at the all-night-long, let-loose bachelorette party.
Whatever your style, here are four bachelorette party outfit ideas:

Raunchy Elegance
For those of you with rich blood, this is the look for you. Decadent materials like a full sequin dress will make you feel like the belle of the ball (behind the bride-to-be, of course). Nothing pairs better with something like this than a deep berry lip, and some gorgeous, high-heeled black sandals. A black and gold leather wristlet completes the outfit, while also making sure your valuables make it through all of the adventures of the night. Finish off with some sleek, loose waves and a swipe of mascara and you're good to go!
Bohemian Chic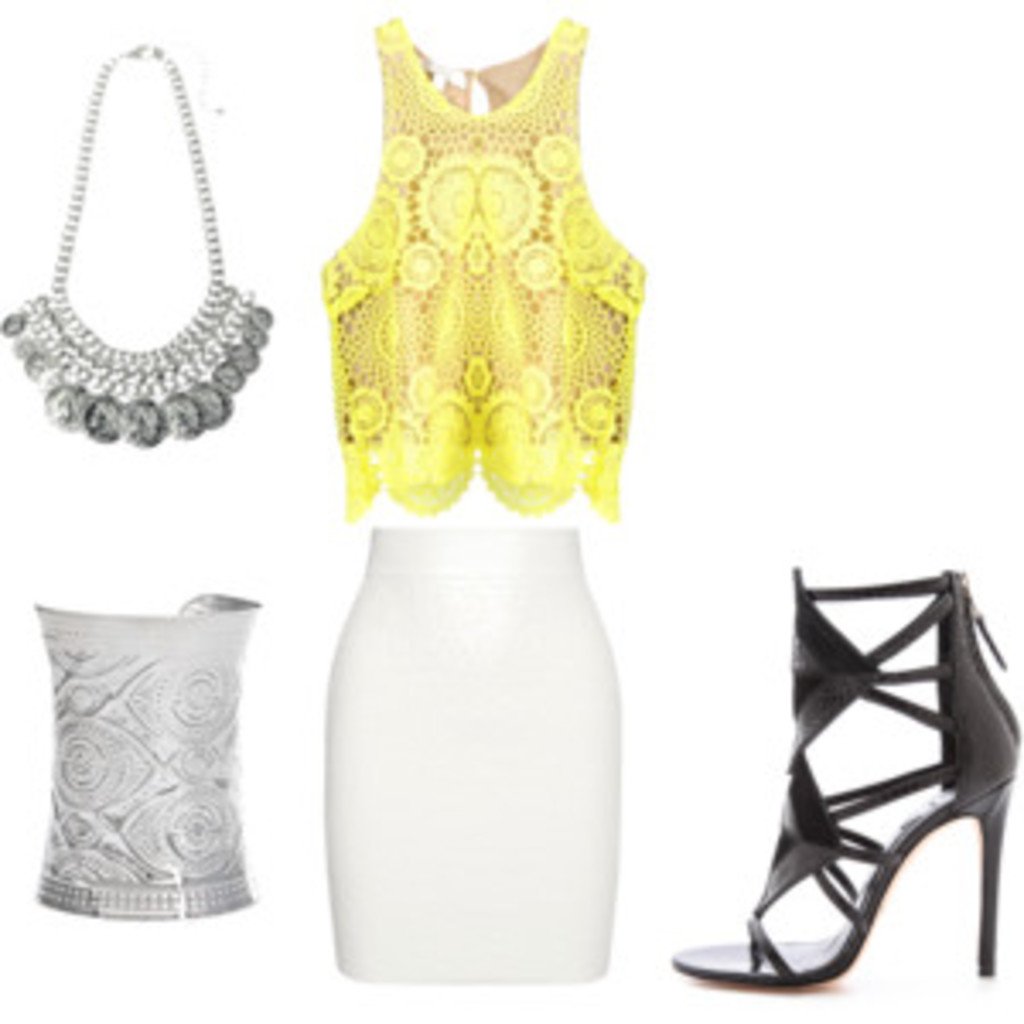 You're a free spirit, why not let that shine through? A yellow crochet crop top is just as bright as you are, and pairs nicely with that mile high tan you've got by now. Add a white pencil skirt and then go crazy on accessories. I'm loving these heavy silver jewelry pieces. A statement necklace and oversize cuff are eccentric in a wonderfully stylish way. Strappy black heels complete the wild vibe you've got. A center part and some beachy waves will really complete the look!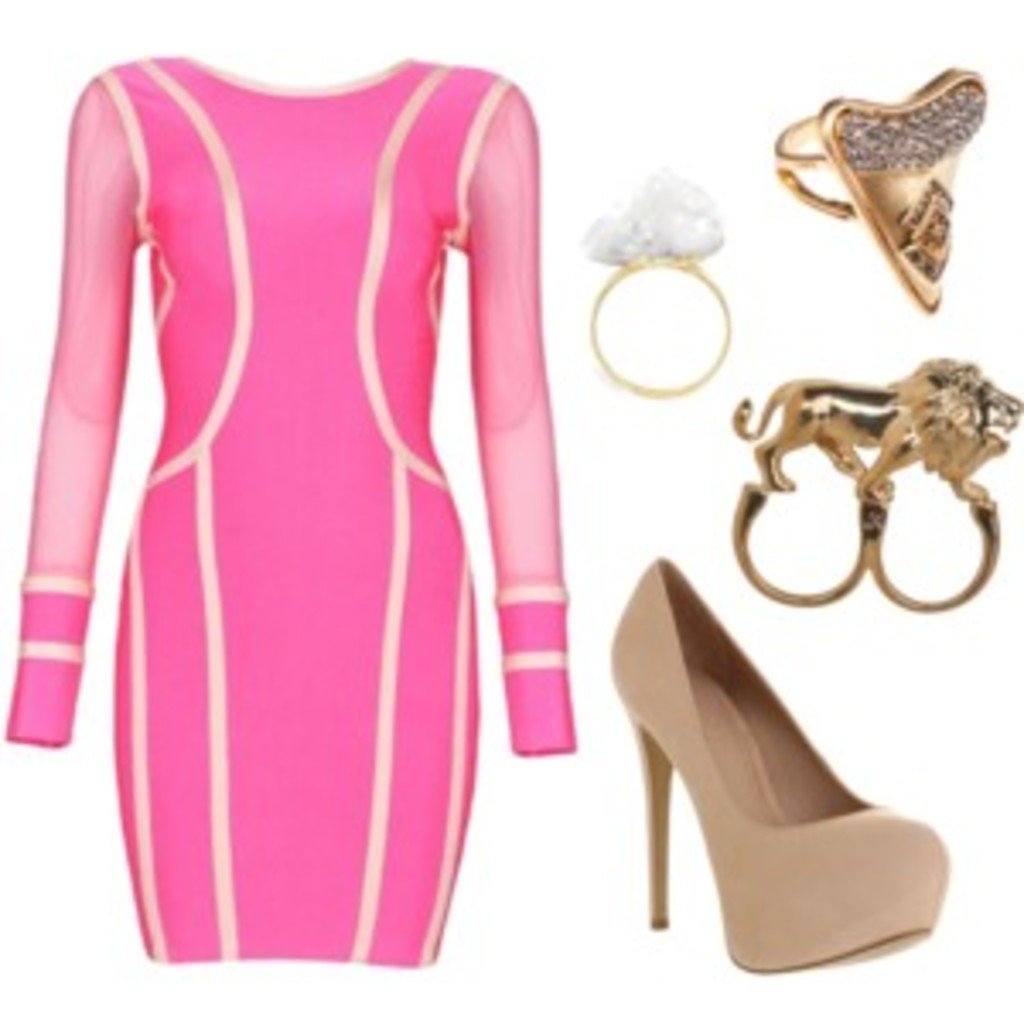 Glamorous Babe
There's a little bit of Beyonce inside of all of us, but some of us have a bit more than others. For those of you who are looking to unleash your inner Sasha Fierce, a bandage dress in a bright color will definitely satisfy. Platform nude heels pair perfectly, and hands piled high with statement rings are everything you need to look glam from head to toe. Feel free to go extravagant on the makeup, this outfit can support it.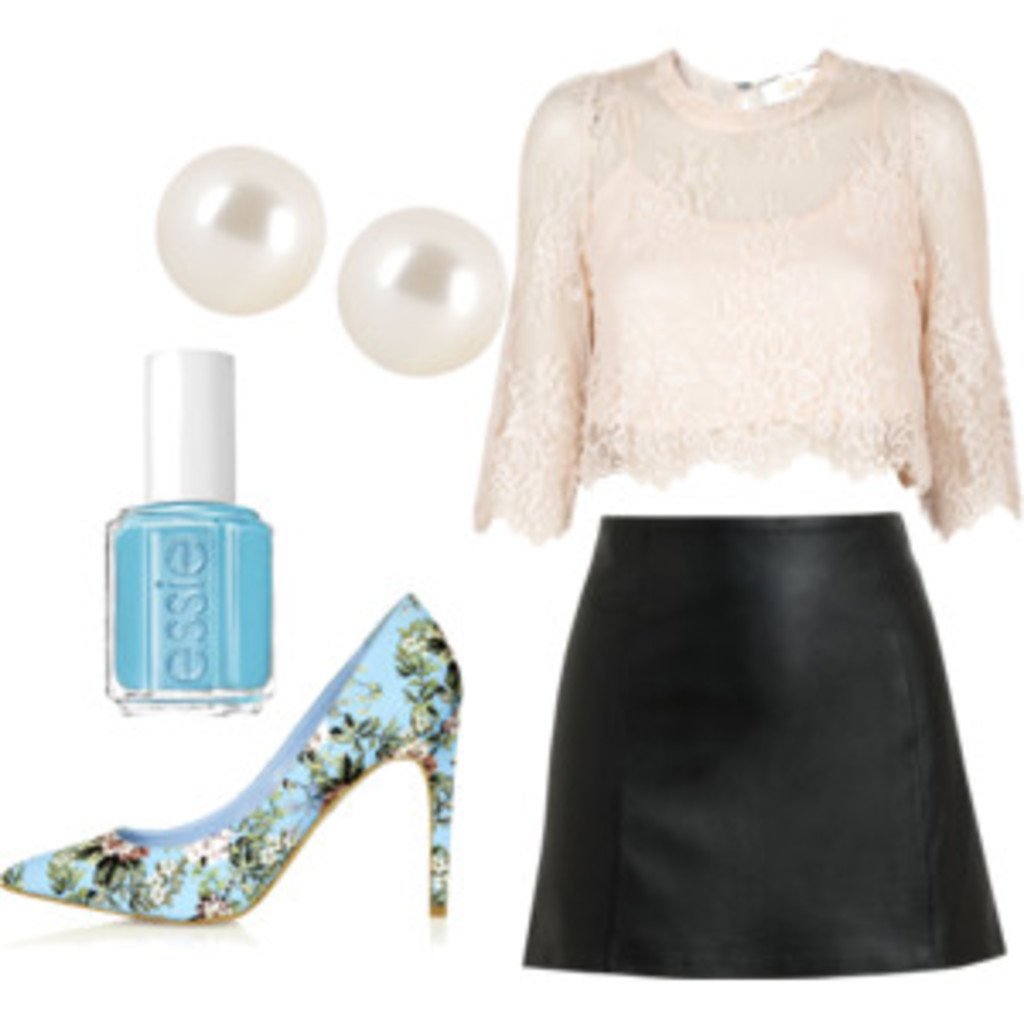 Pretty and Romantic
Feminine style is one of the biggest perks of being a woman. Start with a basic black leather mini skirt (a closet staple) as a starting point. It's edgy enough that you can go ultra-feminine everywhere else. A girly lace top is a classic pairing with black leather. Pearl earrings look effortless, and pretty floral heels tie everything up. While you're at it, match your heels with a light blue nail polish. Keep your makeup glowy and fresh for a look that's classy as well as cool.