The Set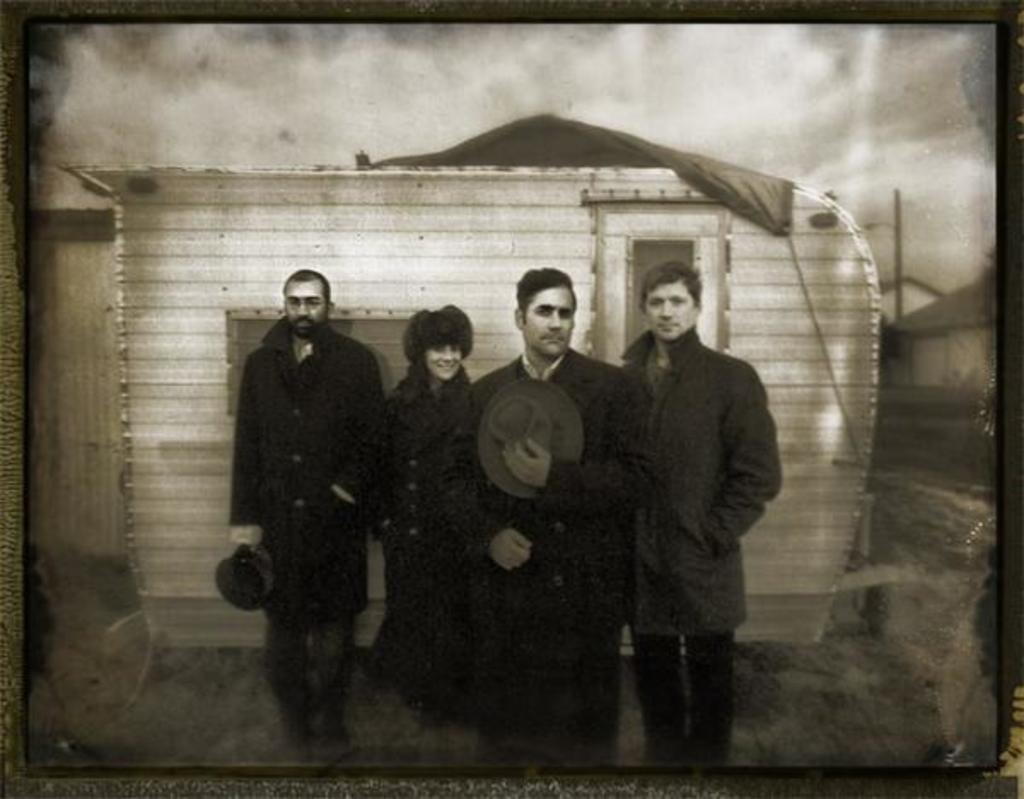 There was an air of privilege hanging from the blackened ceiling of Lost Lake Lounge on Sunday night as Devotchka took the tiny East-Colfax stage and cascaded the energy of Red Rocks unto a 75-person room. To see Devotchka so intimately as to feel the music through the floor set a mood of bliss and joy. The venue was spacious and relaxed–unlike the typical sold-out show. 
From the drawn out chords of the violin of "The Last Beat of My Heart" starting the show to the brass laden rock beat of "Comrade Z," Devotchka delivered a lovingly playful set to an awe-stricken, appreciative group. 
The night felt entirely nostalgic while the crowd swayed, occasionally danced, and unfailingly kept a wide grin. Vocalist Nick Urata could hardly speak sentences let alone explain the reason for the impromptu set announced just two days before. 
A mutual experience 
Getting their start playing in burlesque shows, Devotchka's roots are in Denver. It was clear that Urata was equally as emotional and mumbled that their first show was on East-Colfax. The energy they brought filled the room from bottom to top like water in a fish bowl. It was a rare moment to share with band. 
This Thursday
Those who didn't get the chance to see Devotchka at Lost Lake — let alone even know it was even happening — will get the chance, as they play Red Rocks this Thursday, July 16th to, once again, play alongside the Colorado Symphony Orchestra. 
Written by Erica Lindberg of 303 Magazine.