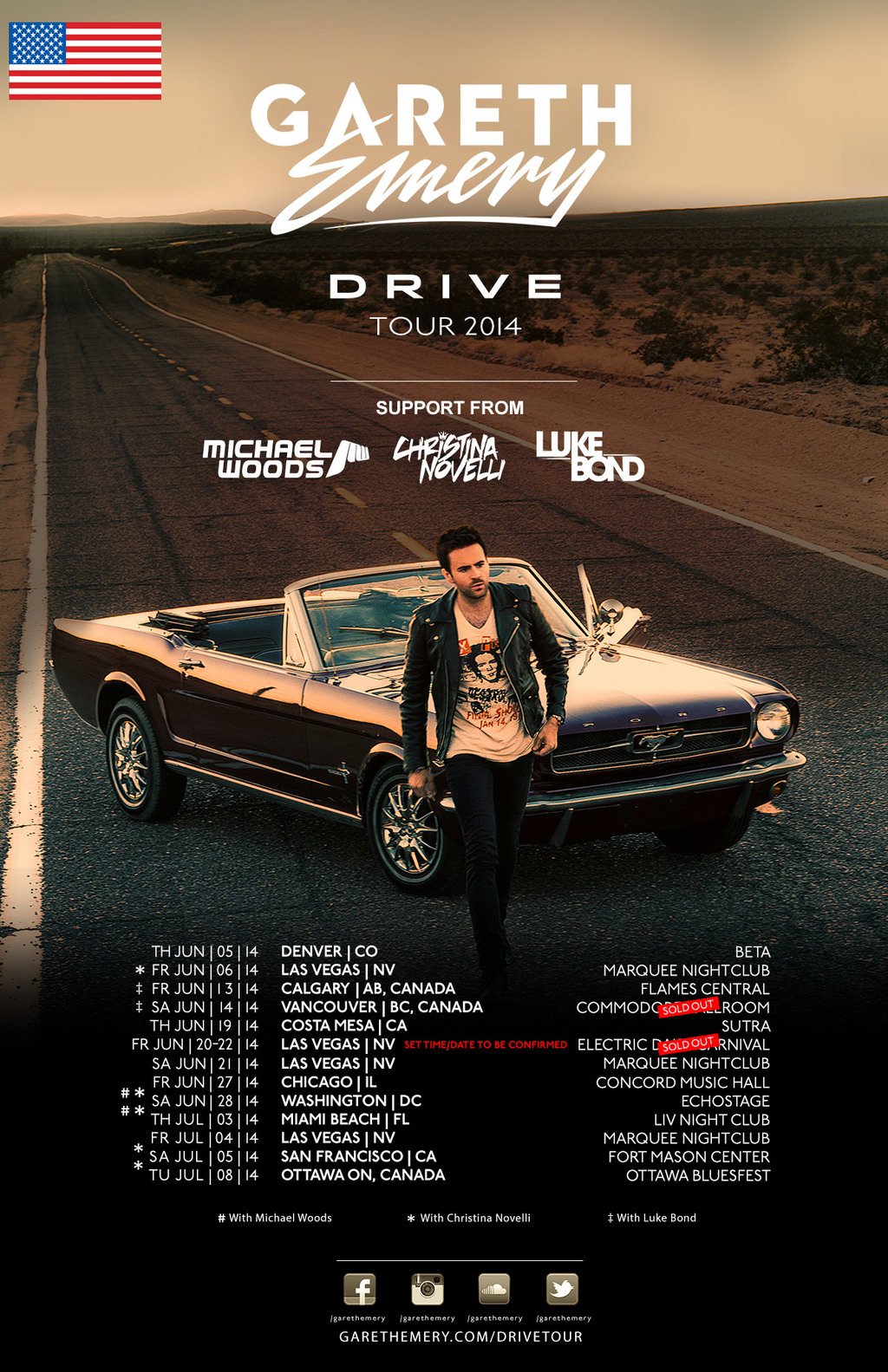 Following his most recent LP release this past April — Drive —Great Britain's own Gareth Emery has set out on the opening leg of his 2014 Drive Tour. Emery had previously been listed within the top ten of DJ Magazine's "Top 100 DJs" list back in 2010, and now with the release of Drive — which peaked at #1 on the iTunes Dance Charts upon its release — Emery seems poised for a return to the top, if not the throne itself.
This Thursday, June 5th, Emery embarks upon this international tour with Denver's Beta Nightclub playing host on the opening night. Each weekend Beta Nightclub hosts a multitude of artists and DJs alike, but none as seemingly genuine and as vibrant as Gareth Emery. From the lead single, "U (Feat. Bo Bruce)" to the album's somewhat hidden gems like "Firebird" and "Soldier" (the latter happening to feature Emery's own wife, who soars across the track), Emery's Drive is a trance album for the ages.
Up-and-coming DJs, fans, and dance aficionados alike better take notice and take advantage of this unique opportunity … Before long, you'll find Emery headlining larger capacity venues, showing the entire EDM spectrum just how trance ought to sound.
Emery will be supported by Sergio Santana and Sang Dinh. Tickets can be ordered online right now for only $25. Hurry now, because this one is sure to sell out.
Written by Samuel Lang of 303 Magazine.
Photos courtesy of Gareth Emery.