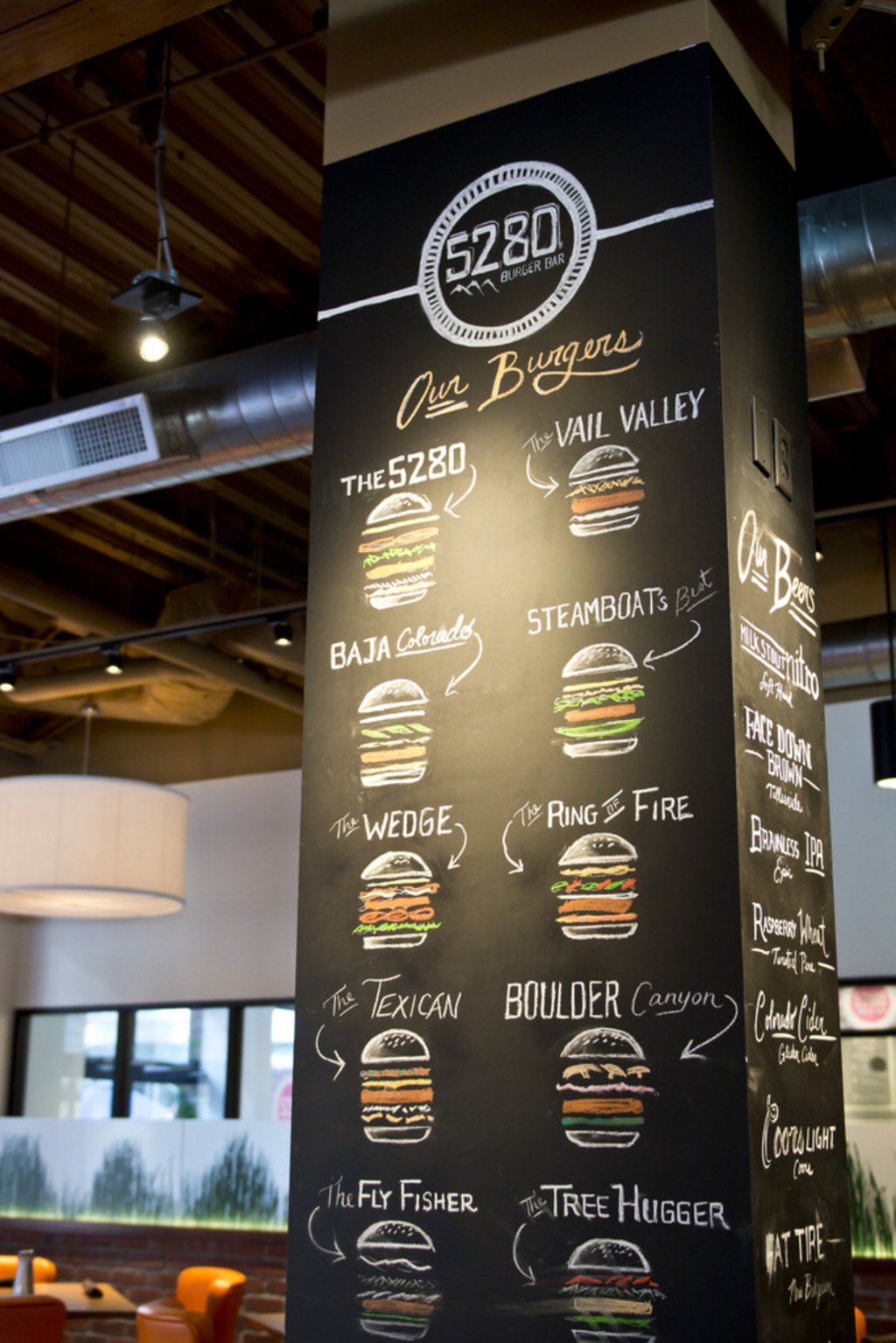 What:  Fresh, chef-crafted burgers and ice cream made with local, all natural ingredients
Where: 500 16th Street in The Pavillions
When: Sunday-Wednesday 11am-10pm, Thursday-Saturday, 11am-11pm
The Highlights:                  
Tons of house-made ingredients like pickles, ketchup and freshly baked buns
A full bar and 12 Colorado beers on tap daily
A smartly designed space that is big enough for a crowd while still feeling like an intimate neighborhood eatery
Creative ice cream made from scratch
Counter-ordering at lunch, making this ideal for a mid-work day break
Let's get the obvious out of the way. There are a lot of burger places in Denver, old and new. So what makes the newest addition to the Denver Pavilions different from the rest?  The short answer is a lot.
Their kitchen is filled with fresh ingredients, many straight from Colorado farms, including their hormone and antibiotic-free beef. Nothing is ever frozen (there's no freezer, anyway) and made in-house is the standard for everything from the pickles, ketchup, and oh-so-creamy American cheese (who knew it could be so good) to the buns and freshly churned ice cream (forget the fro-yo).  Surrounded by big name chains, this commitment to local, high quality food makes dining well on the 16th Street Mall much easier.
So is the food really as good as it sounds?
With former Izakaya Sushi Den Chef Daniel Bradley heading up the kitchen at 5280 Burger, they've got the culinary chops behind the scenes to pull it off. You can also expect the menu will change regularly based on customer feedback and requests, as well as a plan to remove the lowest selling menu item monthly and regularly featured, rotating specials.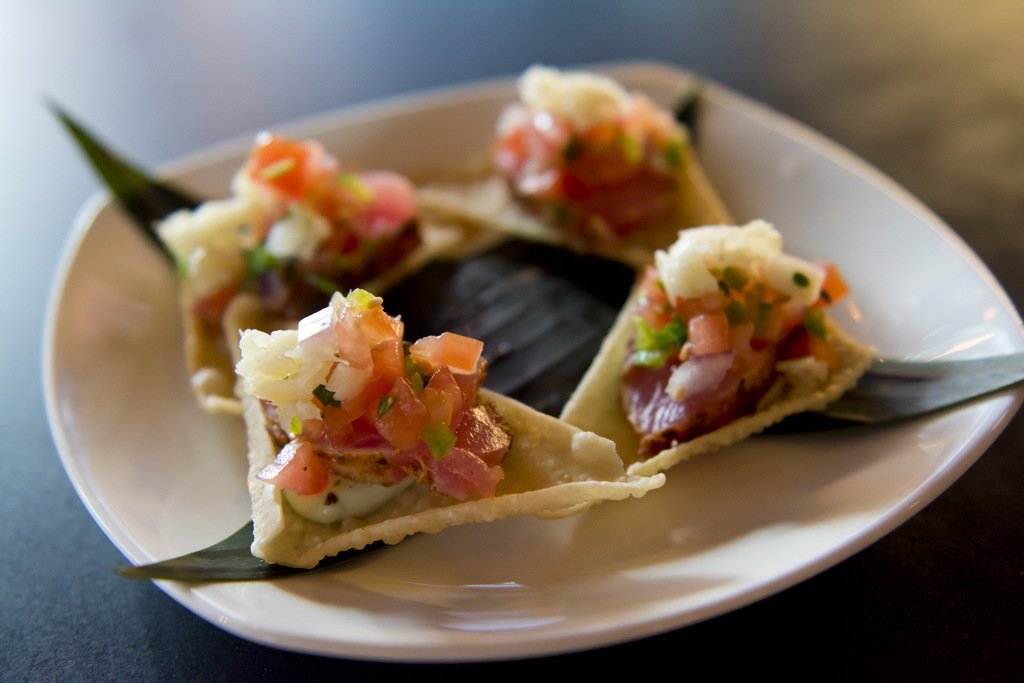 The menu is a combo of burger joint basics like onion rings and buffalo wings, along with more elevated choices like the Blackened Ahi Tuna Nachos ($12.75) which feature sushi-grade tuna that is quickly seared and served on crispy fried wontons along with flavorful house-made guacamole, pico de gallo and ginger.  For a spicier start to your meal, try the baked, not fried 5280 Poppers Fresh Jalapeno ($9.50) brimming with pimento cheese and wrapped in pecan smoked bacon.
The main attraction, though, is of course the burgers.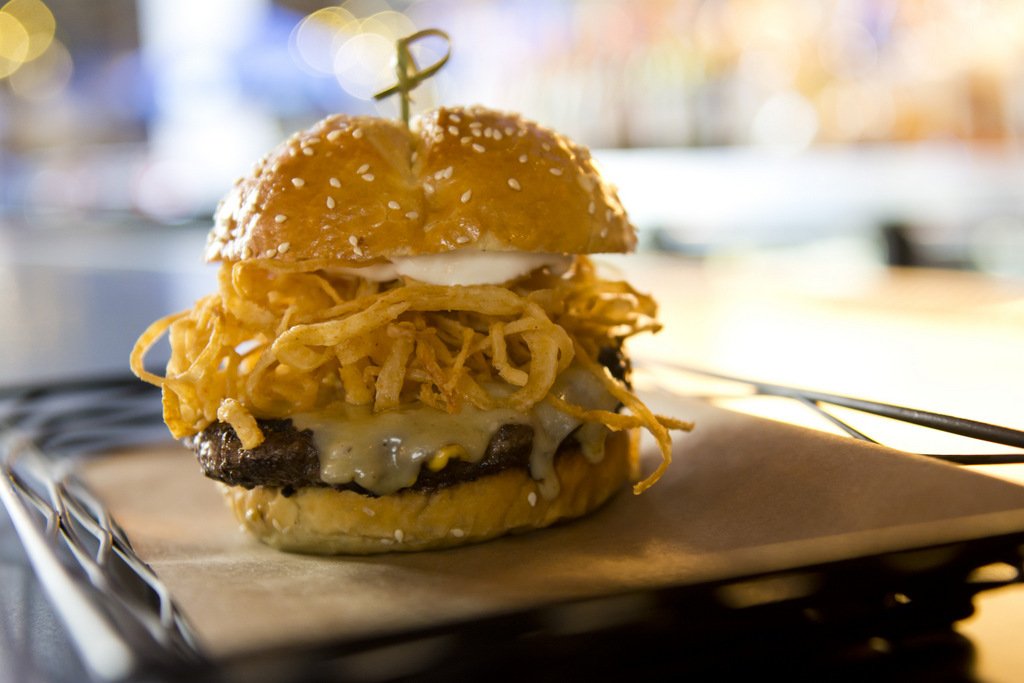 Don't discount the basic house burger here. The 5280 ($7.95) with tomato, lettuce, onion, pickles, 5280 sauce and house-made American cheese sounds a bit dull, but that cheese, with its fondue-like melty-ness, is what really puts this burger over the flavor edge. Along with a side of perfectly crispy, fresh-cut fries and house-made ketchup, this is an ideal summertime meal.
Other burger choice standouts include The Vail Valley ($8.75) with sharp white Vermont cheddar, fried onion straws and tangy horseradish sauce and the Steamboat's Best ($9.50) with Emmentaler cheese fondue, caramelized onion, remoulade, arugula and those crave-worthy, house-made pickles. And if one of the 11 burger selections on the menu don't get you excited, then you might be a candidate for ordering The A**hole ($7.00), a make-your-own choice that comes with a side of 5280 Burger's sense of humor (as their servers' shirts say, "Some of our best customers are a**holes).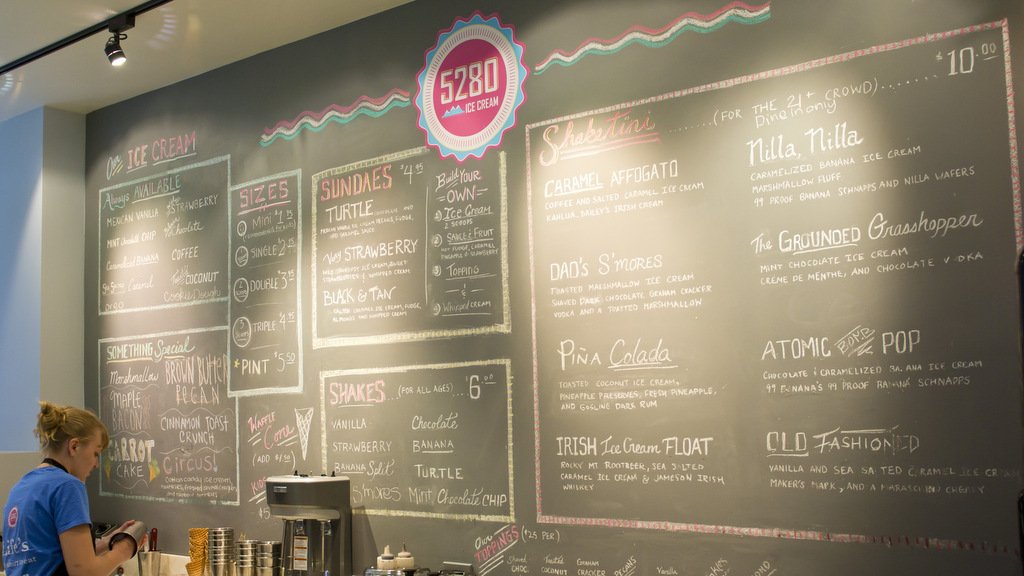 One of 5280 Burgers' best assets is its attached ice cream shop. Serving up scoops  of made-from-scratch flavors like Sea Salted Caramel, Carrot Cake, Maple Bacon and Cinnamon Toast Crunch, 5280 Ice Cream is a much-needed oasis for sweet treats in an area consumed by the frozen yogurt craze. And with scoops starting at just $1.95 for a kid's size, there's no reason to skip dessert. Or combine two of the best things in life – ice cream and a nice buzz – with their Shaketails ($10) like the Dad's S'Mores with toasted marshmallow ice cream, shaved milk chocolate, graham cracker crumbs and a kick from vodka and Frangelico.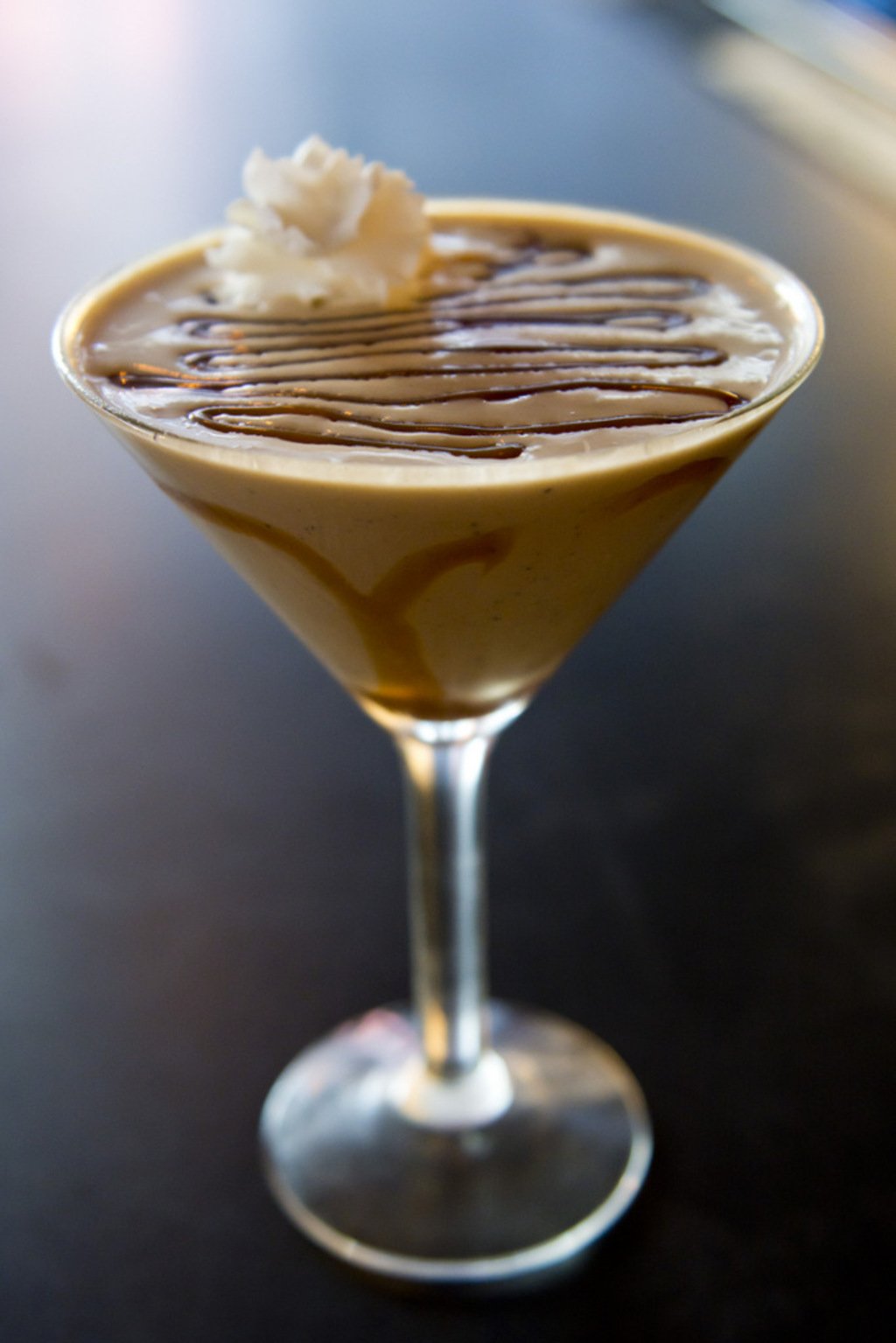 The 16th Street Mall may have plenty of other dining choices, but not many come with such a commitment to eating local and providing guests with a dining experience that is more than just a quick burger stop (though you can definitely do that here, too).
All photos by Adam Ripplinger