As owner Matthew Brown said, "There's a really specific feeling when you walk into the doors of Fancy Tiger Boutique," and this holds true.
You can hear indie music playing from the record player in the back, and the walls and tables have a mix of patterns, wood and grains. Everything is simplistic yet elegant, but Fancy Tiger isn't notorious for its décor. But rather, the unique clothing brands, jewelers and other lifestyle brands it holds.
In many ways Fancy Tiger's Decor matches true to its clothing: minimal with touches of flare, androgyny, and sometimes even a little industrialism. It's Fancy Tiger's atmosphere and unique mixture of local and handmade products for men and women that makes you fall in love with Fancy Tiger, the way many of us in Denver did eight years ago.
For many, Fancy Tiger has been like a second home, providing the community the opportunity to learn about revolutionary brands like Ark Industries (a brand based out of Canada that takes old fabric and clothing and creates new pieces).
Ark Industries isn't the only company that's getting local exposure from Fancy Tiger, though – other local designers, brands, artists and DJs have had the chance to be supported by, and be a part of the Fancy Tiger family. But more than providing an artistic place for brands, designers and artists to show off their talents, Fancy Tiger has taken on the mission to expand Denver's stylistic horizons.
"We consider ourselves as Taste-makers,"

 

said Brown.
Fancy Tiger's taste is quite delicious. While there, 303 styled two outfits – two that could be worn out for a date, to 303's Poolside Fashion Show or even to Fancy Tiger's own 8th birthday celebration.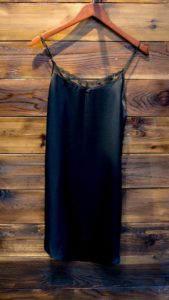 For the ladies who like to take a risk, we chose this slip dress ($52). It's made by a brand based
out of Canada called Gentle Fawn.
You can also pair it with these cool shades ($38) made by pair of siblings working in the UK – their brand is called Spitfire. And of course you can't forget the jewelry. We chose a simple ring ($69) by local jeweler, Adriana Neves, and the unique bangles ($248) are made by Species by the thousands out of Brooklyn.
For the gentlemen who aren't afraid of a little color, we chose these incredible blue shorts ($64) from the LA based company RVCA, and paired it with a Fancy Tiger original tank top ($32). Of course, the guys could always use some accessor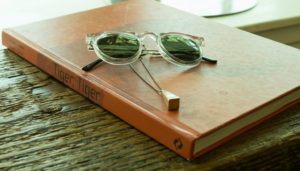 ies, too, so we chose to include another pair of fabulous sunnies from Spitfire ($38). And what's an outfit without a little bling? For the men bold enough to wear jewelry, we recommend this handsome pendant necklace ($96) handmade from Italian designer, Mikinora.
 We asked Matthew Brown to explain to me what Fancy Tiger's style is: "That's a good question, because I don't think about it, I do it." So there you have it. Like all great taste makers, there's no logic or mathematical equation behind deciding what will be popular, it comes naturally and with a little bit of guts.
To attend Fancy Tiger's 8th birthday celebration, get more information about it

here

. And to learn more about this fabulous boutique, look for them in our Anniversary Issue coming out in August.