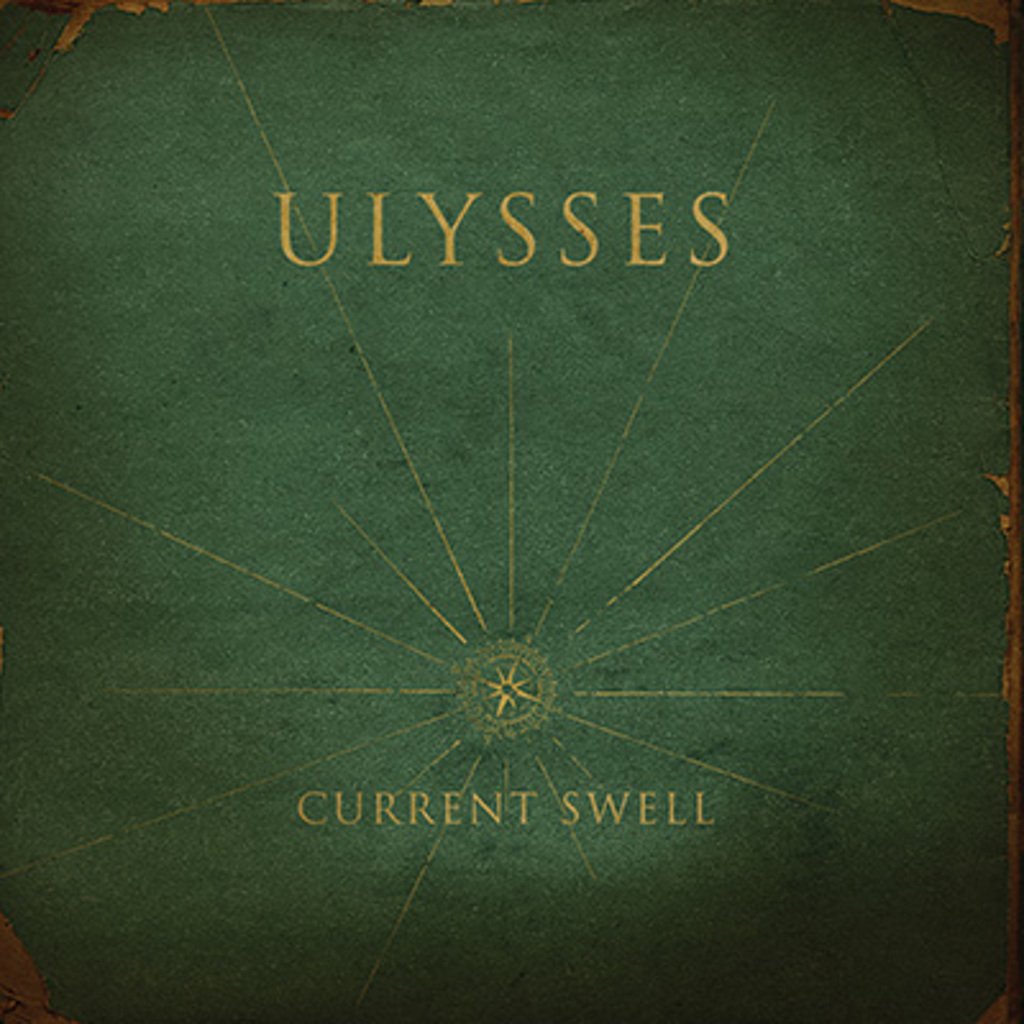 Current Swell
Ulysses
Roots Rock
Rating: 4/5
Release Date: May 6, 2014
Contrary to the popular saying, I have never judged a book by its cover because, really, who does that? But I might have judged Ulysses, the new album by Canadian folk-rockers Current Swell, by the first track (also called "Ulysses").
It struck me as a bit country and despite going to college in Savannah and falling in love with Southern influences, I know the genre can skew more adult contemporary than we usually cover unless you do something different with it.
But man, let me let you. Current Swell does a whole lot differently. Ulysses is definitely not a country album, anyway. It has influences from everywhere—I'd say mostly alt-rock with vocal stylings that sway folk or blues, but often including the ease and bounce of reggae and splatters of rock 'n' roll. It sounds like it shouldn't all go together, this mish-mash of everything and anything, but it just does. It works largely because there seems to have been a lot of careful effort in placing baby steps between the songs.
The second track, "Keys to the Kingdom," starts slow and airy, picking up from the nostalgic dreaminess of "Ulysses," before opening up the electric guitar, which by the end has some real classic-rock moments. It turns out that's just in time to prepare us for the shoe-stomping "Rollin,'" where guitar takes center stage. And I'd like to point out this isn't some one-time thing. This is a rock album as much as a folk album and the guitars here especially are just killer.
But, oh no, don't think we've figured these guys out yet. The next track, "One Day I'll Be Rich," has the quiet bounce of a laid-back reggae track, but somehow completely makes sense after "Rollin." I think it's partially because despite "Rollin'" having more of a rock vibe, Scott Stanton sings the quick lyrics, not staccato and hard, but with this real legato quality where everything just seems to roll easily off the tongue.
Then after swaying carelessly to some imaginary palm trees (that's what I'd be doing if I was rich, anyway), we head off to "Bad News," which actually feels light and glimmering in its opening chords before hitting the bad news in the first verse. Completely opposite songs really have no problem following one another.
The album at this point, though, stays a little more in this mood. Minor chords. Distorted guitars in "Sideways." I guess "Bad News" lingers.
The greatest achievement, I think, is creating so much variety while not feeling the least bit disjointed. Interesting that they call the album "Ulysses," which I'm sure from the cover art that matches the color scheme of the James Joyce novel is intentional, because the liberties taken are similar. If you haven't read the novel, it takes place in episodes following three characters, jumping around in both style and point-of-view.
That's kind of how the Current Swell album feels—expansive and varied in a very good way. By the end, you've felt a bit of everything. And I love all the little moments of everything: The minute-long guitar solo at the end of "Desire," the glittering backdrop to "We Will Run" (I still don't know how they did that—vibes?), and the drum intro to "Rollin'" letting you know now's the time to dance. There's a lot to keep you interested here and the production is pretty solid.
I guess in this case, I should have judged an album by its cover. Because James Joyce's Ulysses is a great read and Current Swell's Ulysses is a great listen.
Photography by Dean Azim.