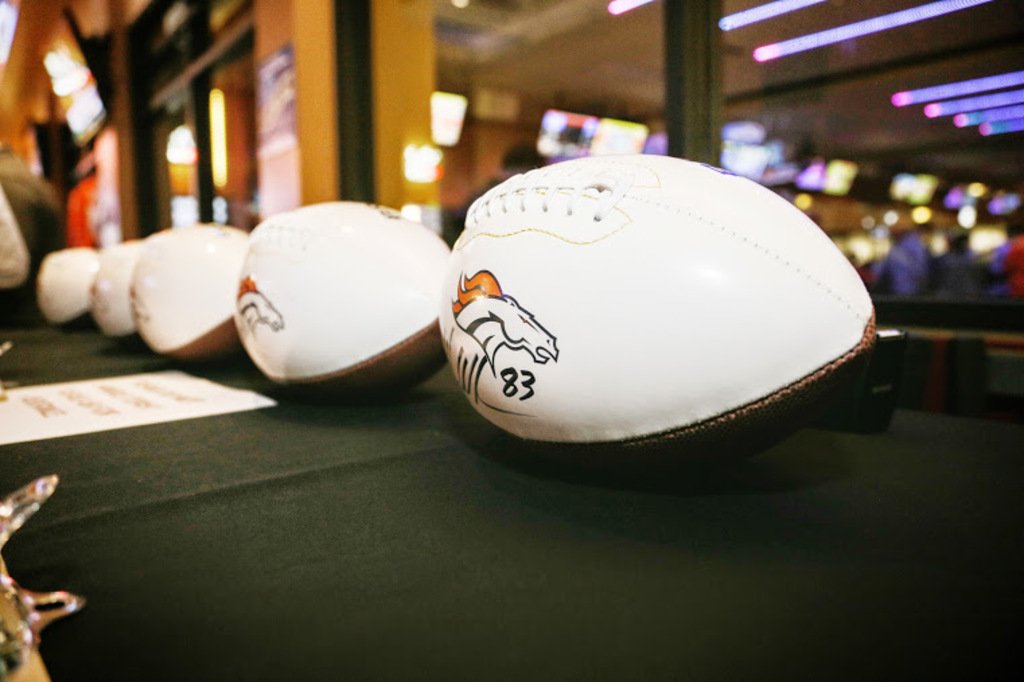 2014 NFL DRAFT — DENVER BRONCOS
Spring in the Mile High City can bring a sense of renewal and promise. As the temperature rises, so does excitement for the upcoming football season.
Every year the NFL draft allows fans a chance to celebrate new talent and upcoming stars. The frantic phone calls, rushing emotions, and bustling bars across the nation all hold their breath when the infamous jingle sounds and the screen indicates a new selection is in. This year was no exception — with arguably one of the most talented and dramatic draft classes in the history of the league — 2014 did not disappoint.
Where was the party in Denver?
303 was with the Broncos as they eagerly watched and celebrated their newest teammates at the 4th Annual Denver Draft Party at Celebrity Lanes last Thursday night.
Fans had the chance to mingle and bowl with current players while watching the Broncos select Bradley Roby in the first round. Missed the party? Scroll through our gallery below.
This slideshow requires JavaScript.
What's trending…
1. Johnny Manziel: aka "Johnny Football"chose to leave Texas A&M after a record breaking freshman year to enter the draft to be selected as the 22nd overall pick by the Cleveland Browns.
2. Michael Sam: became the first openly gay player to be selected in the NFL draft. Sam was the SEC defensive player of the year last year, but was not drafted until late in the 7th round — 249th overall.
Meet the new Broncos…
The Broncos selected 6 new rookies to add to their roster:
1. Bradley Roby — CB Ohio State
2. Cody Latimer — WR Indiana
3. Michael Schofield — OT Michigan
4. Lamin Barrow — OLB LSU
5. Matt Paradis — C Boise State
6. Corey Nelson — OLB Oklahoma
#303POLL: What do you think?
[socialpoll id="2201278″]
[socialpoll id="2201282″]
Another draft season in the books, and you know what that means…we are one step closer to the season opener on September 7th.