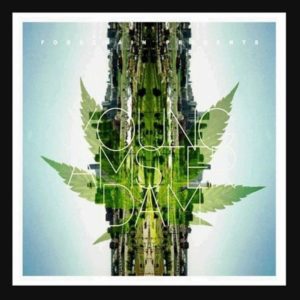 Rap Power Hour is the place you come to listen to the latest happenings from some of Denver's favorites. With the impending 4/20 holiday on the horizon, many of the MC's are taking the opportunity to showcase some of the city's finest in music, performance and of course, greenery. F.L. of The Foodchain is leading the pack with his "Young Amsterdam" movement. We featured his clip "Time" in last week's edition and this week he's joined by Pries, Isaiah Kelley, Ha$h, Preview and more. Here at 303 Magazine, we like to celebrate new things. Get into these rap tracks from artists repping the Mile High City to the fullest.
Earlier this week Pries released "Revenge of the Nerd," a mixtape he's calling his final project before releasing a full-length album. A perfect balance of pop songs and hard-core rap, Pries is at his finest and isn't taking any prisoners on this one. He's eloquent in his delivery and positively vulnerable in his display. Excellent job. Download below.
Check out "Revenge Of The Nerd" here: http://www.datpiff.com/redirect.php?abid=578
And here's the mixtape's first single, "Silver & Gold"
F.L. of The Foodchain is on the move as of late and the latest leak from "Young Amsterdam" is "Dimes." The track, as you can imagine, is about that perfect amount of herb that does the trick. He shouts out Frosted Leaf Dispensary and lets the hook ride out on this KushedOutTreezy produced one. "Young Amsterdam" is out on, you guessed it; 4/20. Listen below:
Smoky Bare's submission for the week "Workin" might quietly be one of the hottest submissions we've received in a while. Vulnerable and tenacious, this song is tight because it's the tale of the moment when you choose to follow your own path. By any means necessary, Smoky Bare is getting out his dreams and he's willing to do it on his own. Nice. Listen below:
NMB- Most Wanted is a new face to the round-up. His track "I'm in My Zone" describes that lovely moment of solitude when a smoker is letting his thoughts swirl in his head. The hook is repeated like a mantra that can be circled around any particular goal, really. We dig this cause, sometimes, alone time is the best time to set goals and make shit happen. Listen below:
Isaiah Kelley of Rebel Minority has a penchant for the apocalyptic rap. His verses are chock full of split metaphors and thick rhymes. The sample used on "All I Have" is sleepy and creative but upbeat at the same time. Check for Kelley's weaving verses and a feature from D. Kell. Listen below:
Ha$h is always a welcome face to the rap round-up. Not only does the MC slightly resemble Rakim, he has an ease and swagger to his raps that make him seem authentic. "Game Ain't the Same" is a  video featuring Ha$h's homies doing what they do; being about that life. I dig Ha$h because his rhymes come with no pretense. He discusses the change in the music game with ease and experience and it's quite pleasant. The visuals of the city are gorgeous too. Watch below.
Preview is the wild card out of the bunch. If you listen carefully to this one you might hear a slight Africa Bambaata sound against Preview's raw flow. I could hear this track "Dirty Dancin" played in the club over some huge speakers or remixed by someone dope like Sango.