For obvious reasons, Denver might just be the most happening place to be in the United States on 4/20. There's the Cannabis Cup, and a ton of other great events and concerts to check out on this exciting Spring day. But maybe you want something in the spirit of the holiday, but a little less derivative and in-your-face. If that's the case, and you also enjoy experimental, heavy rock,  you might want to check out Om performing at the Bluebird Theater.
Om have been around since 2003, and started as a two-piece with Chris Hakius on drums and Al Cisneros on bass and vocals. They decided to start the group when their former band, the doom outfit known as Sleep, broke up. Om are an experimental drone band, which may sound like a turnoff to some, but there is something in Om's presentation and song structure that really works. Instead of coming off as trying too hard to capture an Eastern vibe and make something unique, Om sound as though they are simply channeling their interests in slow music and spirituality to create something captivating and natural. Despite their esoteric leanings, Om actually manage to write catchy and memorable songs, even if they are ten minutes long. Om are now a three-piece; Chris Hakius has been replaced by Emil Amos from the band Grails, and Robert Lowe joined the band in 2009 as a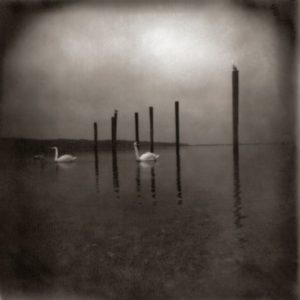 guitarist, synth player, and second vocalist and percussionist.
Om will be joined by Watter, the sludgy side project of bands Slint and Grails. The show starts at 8:oopm, and costs $17 in advance, $20 the day of the show. Come out to wrap up your day of hearty festivities with some relaxing, rhythmic drone.
Written by Addison Herron-Wheeler of 303 Magazine.
Photos courtesy of Om.