LORDE has become one of the most popular artists from the land of the long white cloud (aka New Zealand) in a very short amount of time. She has rapidly worked her away up the charts with her songs of poetry and sounds of kiwi love. As an artist she has been branching out with all different kinds of artists to remix and mash up. She has performed "EASY" at her shows and now, thankfully to the lords of music, there is a recorded version.
Producer/ musician/ singer/ composer Ryan Lott's aka Son Lux's song "Easy" first arrived on the scene with an edgy, alternative composition of horns, a Brian Wilson similar electric-Theremin sound, mixed in with a toe tapping tuba ensemble. The beat in way resembles a Beach Boys sound, but the use of various sound instruments is categorized as difficult and hyper active. Lott has transitioned from commercial music creationist to use his musical talents for good of music kind and himself. The song originally cast a dark shadow on the beat to create a melancholy of mixed emotions. In this track you won't know whether to embrace the eerie atmosphere of the music or engage in the perfectly crafted lyrics.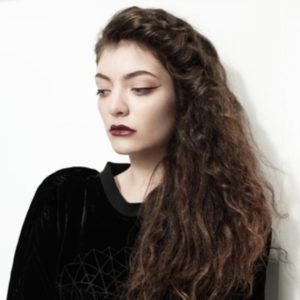 Thankfully our dark princess of poetry has reverberated the track with a higher pitched drum collaboration to offset the multiple horns and pipe in the first version. This one comes along with an easier tone to get people sensually dancing to the rhythm and beat. Separate these equally talented individuals have dialed in their sound. Together they rise to the occasion to form the perfect collaboration of deep sounds and symphonic melody.
For more on Son Lux and his musical endeavors you can either find him working full time in the chaotic scene that is New York City or you can check out him on Tumblr.
Son Lux's Lanterns Tour in the U.S. is heading to the Natural History Museum of Los Angeles on March 7th before he heads back to the east coast to circle back and wrap up his shows at Zanzabar, Louisville, KY.
FYI Lorde will be playing in Colorado March 22nd (this month) at the Fillmore Auditorium, tickets are on sale started at $55.50 not including fees.