The 2014 IMAGE Skincare Worldwide Launch Party kicked off in Denver, Colo at the Ritz-Carlton on Monday night. Skin care professionals, clients, estheticians, physicians, spas and salons were given an exclusive sneak peek of new 2014 products.
The worldwide 2014 tour which began in Denver will visit  85 cities that include: New York, Dubai, Beverly Hills, Chicago, Berlin, London, Las Vegas, Hong Kong, Miami, Milan, and Sydney. Why did IMAGE decide to kick off in the mile high city?
"Colorado is a very healthy and innovative state" CEO and Founder of IMAGE Janna Ronert said to 303. "With such a dry, diverse, high altitude climate – if your products work here they will work anywhere."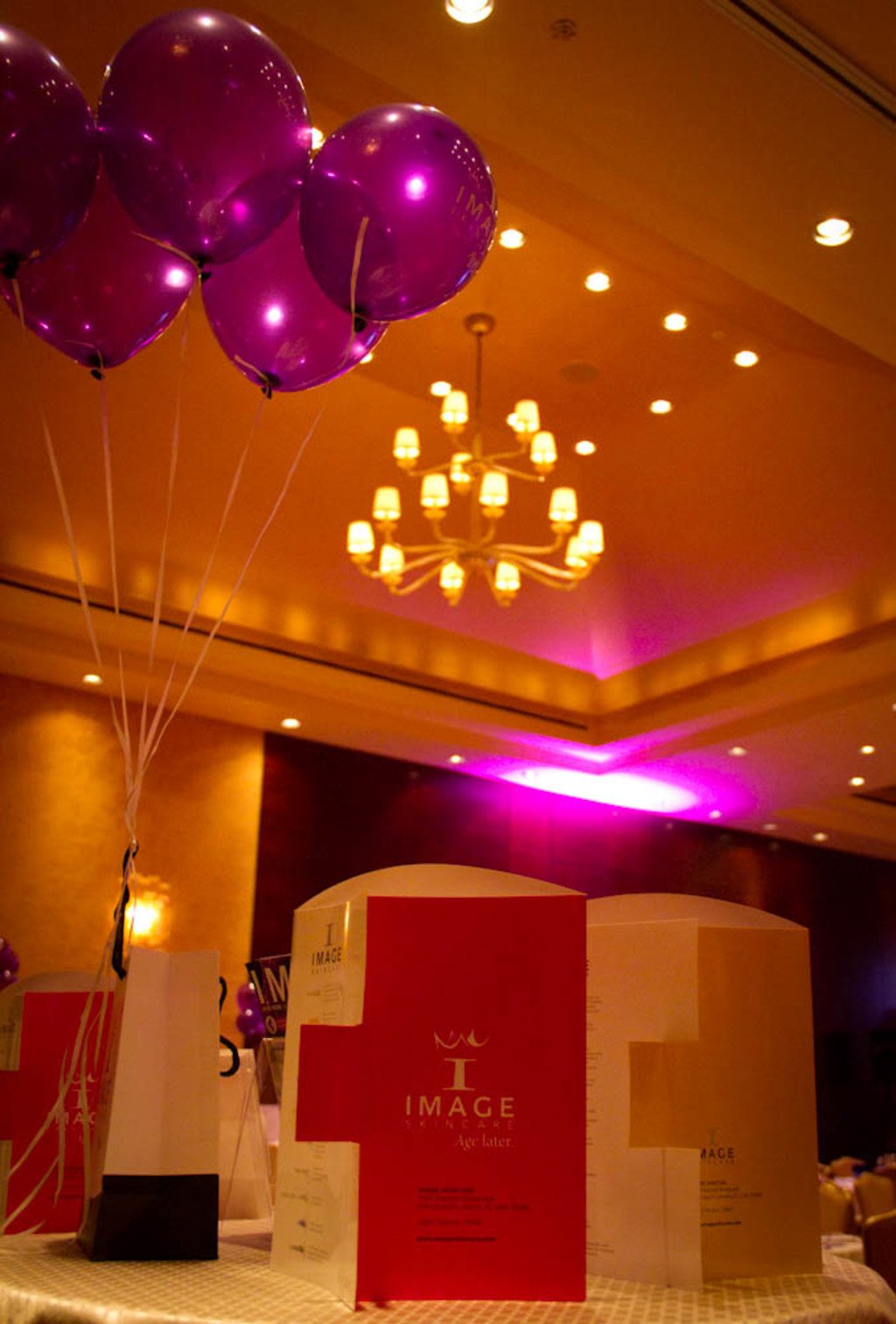 Being the official skincare of the Miss Universe organization, glitz and glam were sure to be found around every corner. Hosted by North and South Denver Territory Manager's Christy Werkema and Kyla Paluck, the evening provided a VIP experience for all. Along with an interactive experience with new products, the Ritz Carlton hosted a first class experience where guests could enjoy a glass of wine while taking a red carpet photo with Miss Teen Colorado.
Dr. Marc Ronert, President and Medical Director for IMAGE spoke about the science and technology behind new 2014 products. Innovative "Vectorize" technologies make up the new ILUMA line: formulated by plastic surgeons, this revolutionary intense lightening line utilizes the latest technology in plant stem cells, peptides and botanicals to correct and prevent pigmentation and uneven skin tone. It is the first product to date that uses stem cells assembled into spheres for prolonged effects.
Home spa owners, Jackie Hoffman and M. Pilar Manzanares of Arvada, Colo make up part of IMAGE's large and growing team.
"I have been with IMAGE Skin Care for 18 years, right when it first came to Colorado" Hoffmann said. "It is just an amazing line. Janna really does her homework and makes a product that is affordable for everyone."
What new product are these spa gals most excited to get her hands on?
"Probably the ILUMA intense lightening serum. We [myself and Manzanares] refuse to be old."
Good thing IMAGE's slogan is Age Later.
IMAGE products 303 loves
1.Vital C hydrating intense moisturizer ($54)– an ultra-hydrating creme that immediately replenishes moisture for intensive skin improvement and all day smoothness and hydration. Colorado is the largest consumer of the whole Vital C line.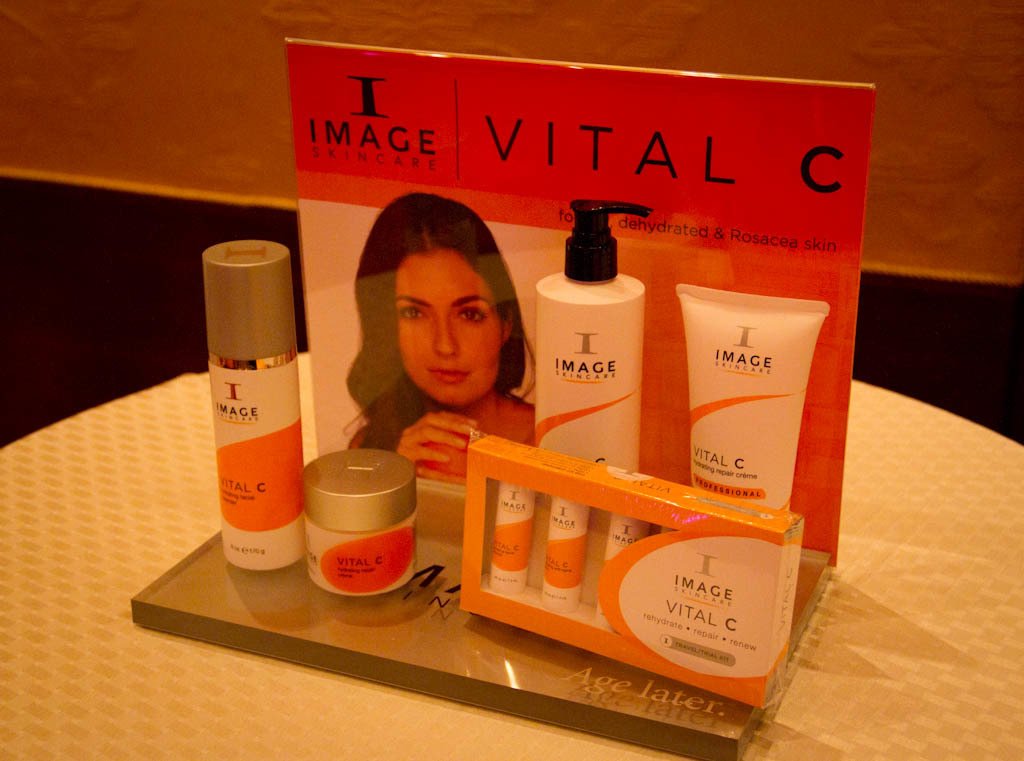 Basically it rocks in high-altitude sunny Colorado.
2.Ormedic balancing bio peptide creme ($60)- a night creme full of peptides that deliver essential anti-aging nutrients and vitamins.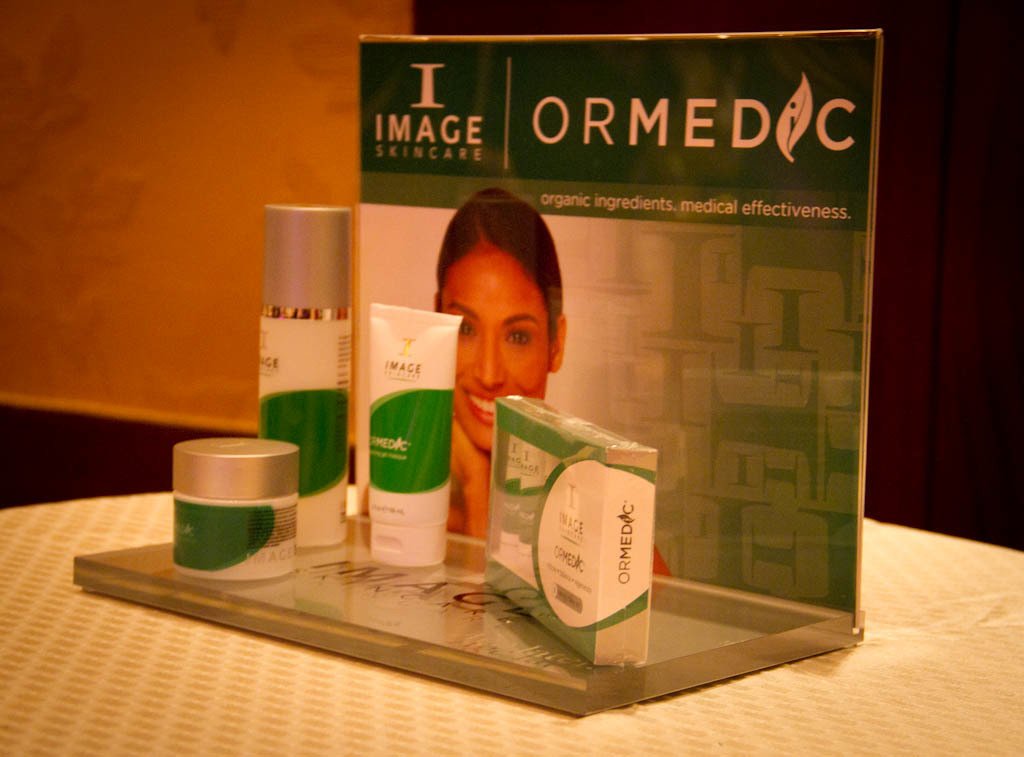 Best part? It smells like a day at the spa. An organic blend of pomegranate, Japanese green tea, mango and grape seed left me drifting off to sleep in a fresh tropical paradise.
IMAGE Skincare
imageskincare.com
Call 1-800-796-SKIN to find a location that carries IMAGE nearest to you

All photographs by Crystal Rhea.