Thank you to everyone who nominated themselves for the Couple of the Year contest! We had an overwhelming amount of nominations, but we chose the TOP 5.
Check out the nominees below and VOTE on your favorite! The winning couple will be announced on Wednesday, February 12. 
JJ and Sarah: The Adventurers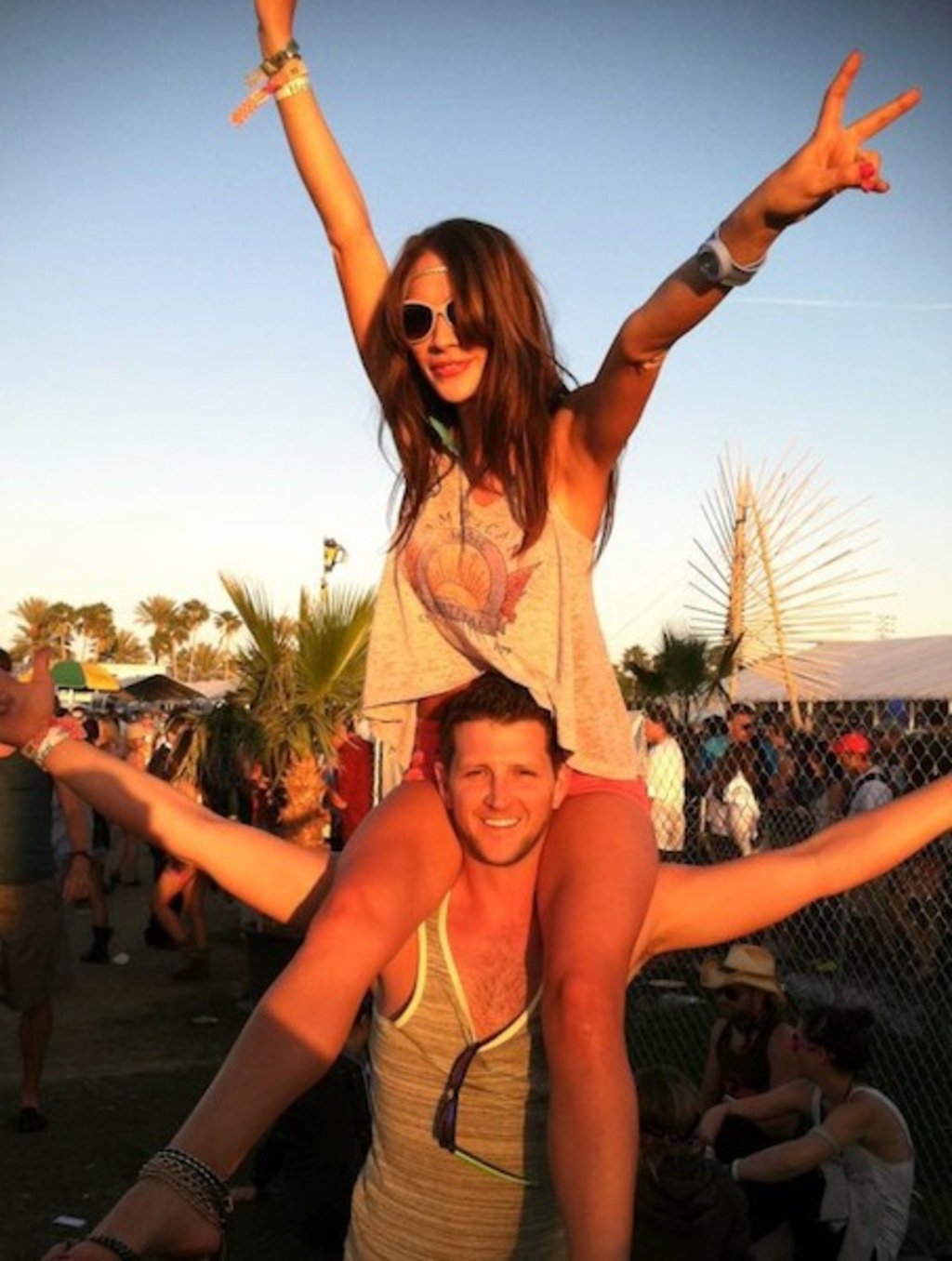 JJ and I met about 7 years ago at a nightclub he was promoting for in Downtown Denver.  We hit it off immediately, but we have always taken things slow.  We believe we have the best love story because we have always sort of been "unconventional."  We have always taken our time in our relationship, and careful not to rush things. After 6 years of being together, we got engaged in beautiful Kona, Hawaii.  Although people constantly criticized us for not getting engaged sooner, but we feel we are at just the right pace. We have recently decided that we are NOT going to have a wedding. Yes, that's right! Most people gasp when they hear this. Neither one of us is interested in the wedding hoopla, so we have decided to take the money we have for the wedding and use it to travel the world. We would rather travel the world than have a wedding, and it will be about us and a guest list of two, not 150. Life is short and a wedding lasts 6 hours long, and then it is over in one night. We want to create memories and do something that truly is for us because in the end; it is about a marriage, not a wedding.
David and Allie: The Broncos fans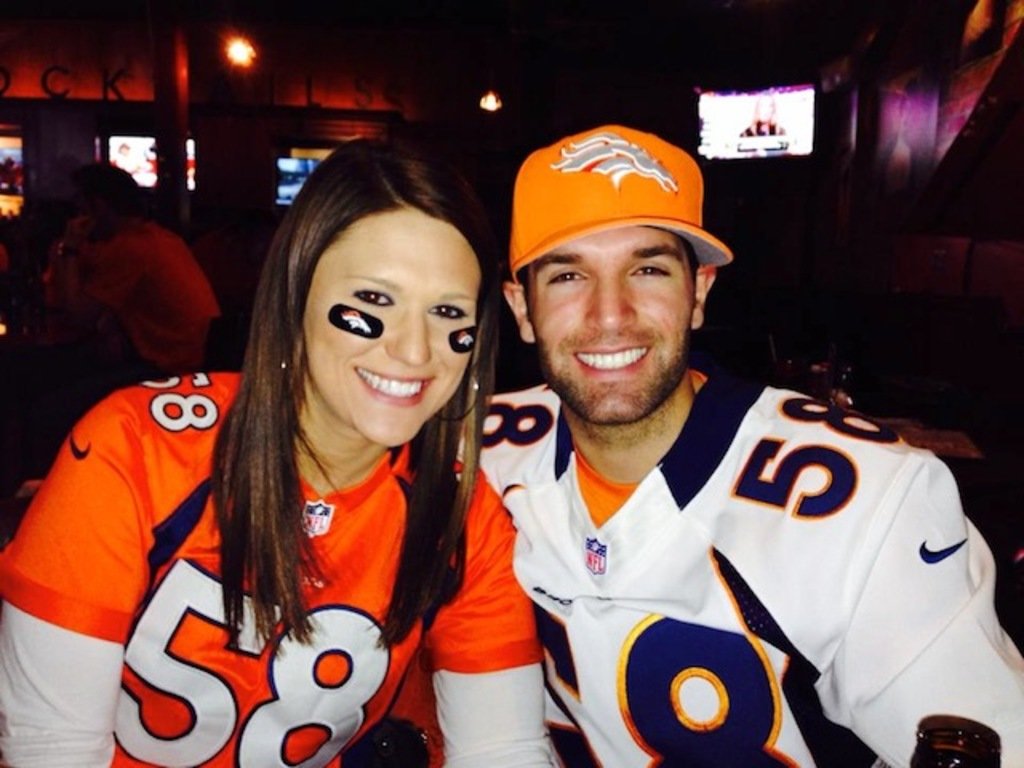 David and I started dating over 9 years ago when we were sophomores in high school. He went to Cherokee Trail and I went to Cherry Creek. We met through a mutual friend and then decided to go to college together at The University of Northern Colorado. We currently live in Centennial with our 2 adorable miniature Australian Shepherds. We super represent Colorado and LOVE the Denver Broncos; we are even getting married this year (July 5th, 2014) at Sports Authority Field. We are so excited to see our beloved Denver Broncos in the Super Bowl and are looking to forward to celebrating our love at Mile High Stadium. Our love story is the best because we have grown up together in the great state of Colorado, and we get to celebrate the best year of our lives this year with a Super Bowl and a wedding!
Dave and Gretchen: The Snowboarders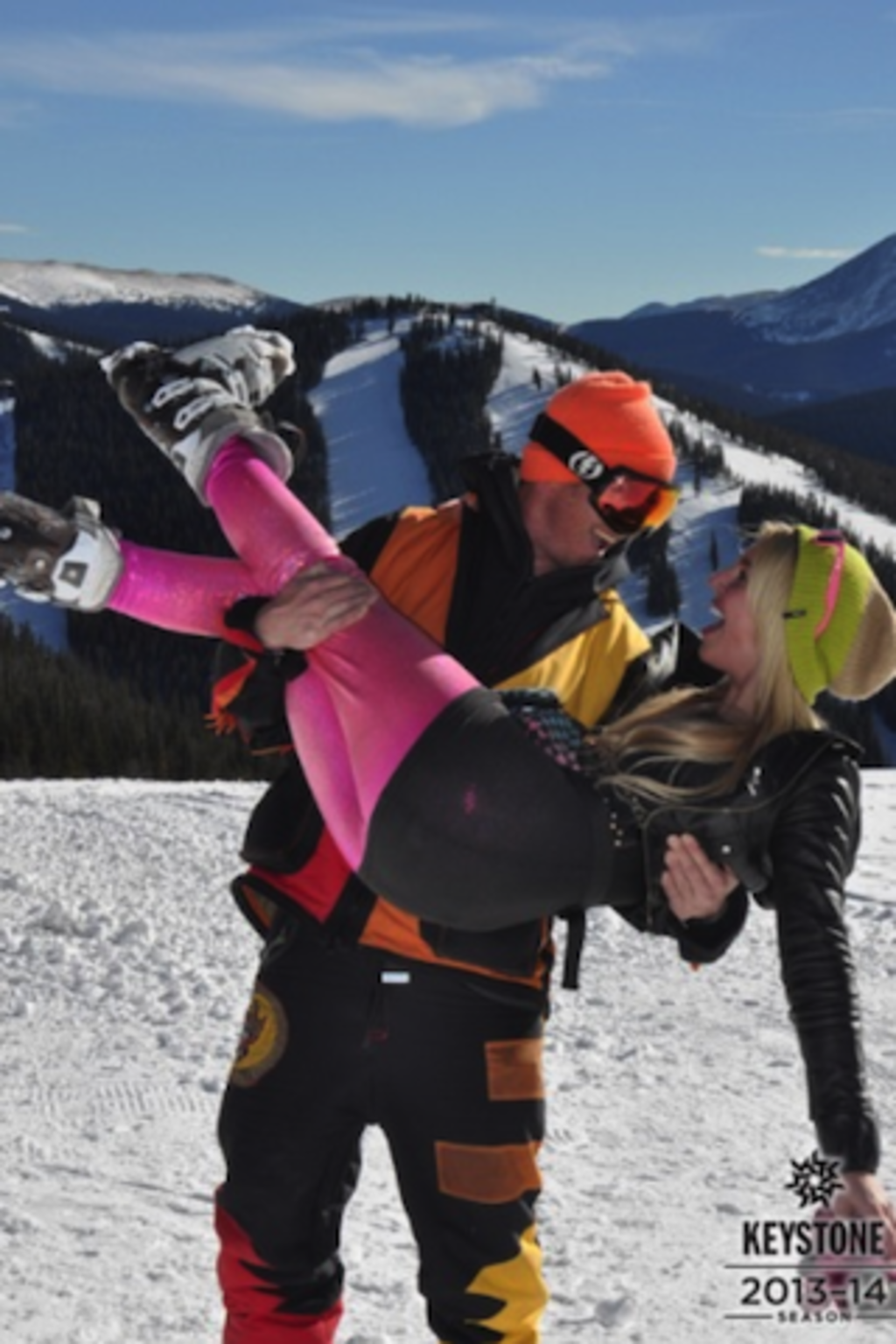 I truly believe with all my heart that Dave and I should be Colorado Couple of the year for so many beautiful reasons. I met my fiancé (who I will be marrying this May in the Brown Palace) two years ago this March. I was in Vail from Denver supporting friends involved in the Vail Film Festival. The magical and humorous moment when our two worlds came literally "crashing" together was when I was walking down Bridge Street and I for some reason saw this beautiful skateboard out of the corner of my eye and decided I wanted to ride it. Little did I know the owner of this skateboard would turn into THE BIGGEST GIFT OF MY LIFE. Long story short we locked eyes and met up the next night for a drink and dinner and we have been together ever since. Dave (who is an ex professional skateboarder) lived in Vail so I left my home of 12 years (the beautiful Denver) to move to be with the love of my life. He proposed to me on the top of the highest mountain in Colorado, Mt. Elbert, last summer.
Joel and Kynnie: The Veterans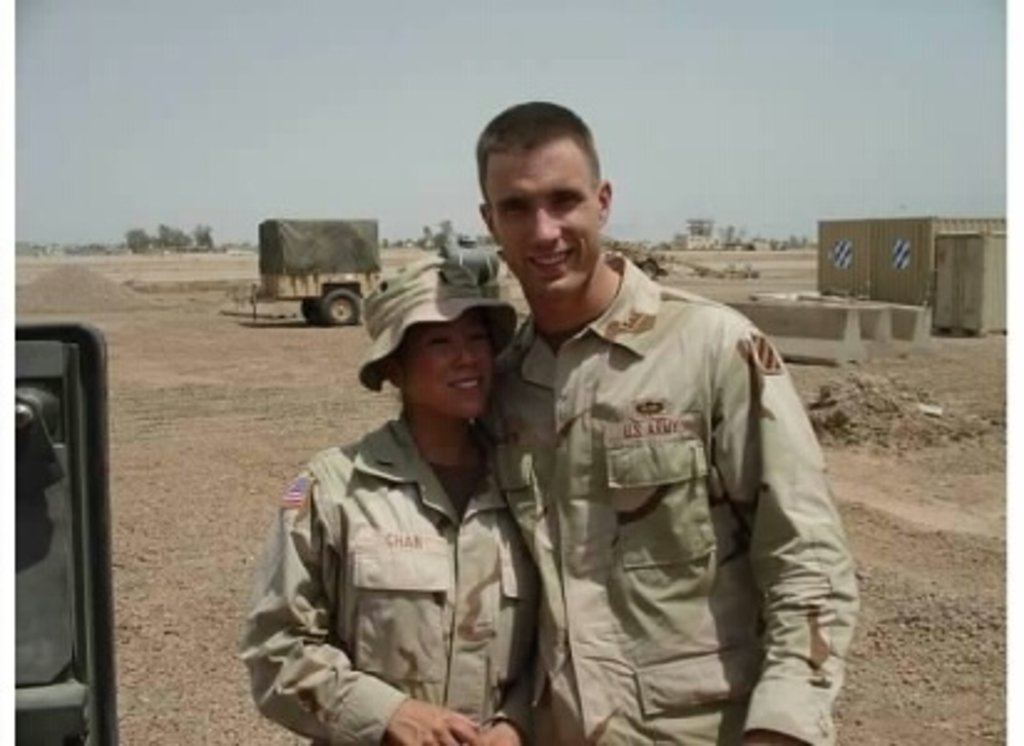 Kynnie and Joel both served in the Army and met for the first time in a class before their deployment to Iraq in 2005.  Prior to their deployment in January, they dated knowing they may not see each other again.  Joel left for Iraq 3 weeks ahead of Kynnie's deployment schedule.  However, one of the first significant events that happened where they knew they were destined to be together was when Kynnie stepped off the plane in Baghdad International Airport.  Joel was the first person she saw – his unit happened to get delayed due to a mechanical failure in their helicopter, and has been delayed in flying out to his assigned base by a couple hours.  They were able to maintain communications while in Iraq, and took their two weeks or rest and relaxation together in September to Italy, where Joel proposed.  He managed to design and have an engagement ring shipped to Iraq in time for the occasion, exactly one year to their first date. Colorado is one of the few states where only one person has to be present to legally get married, so Joel (in Baghdad, Iraq) and Kynnie (in Colorado Springs, CO) were married by proxy on November 4, 2005 (November 5 in Baghdad).  They have since left the Army, and now call Denver their home.  They reside in Wash Park with their 14-month-old daughter, dog and cat.
Eric and Kari: The Music Lovers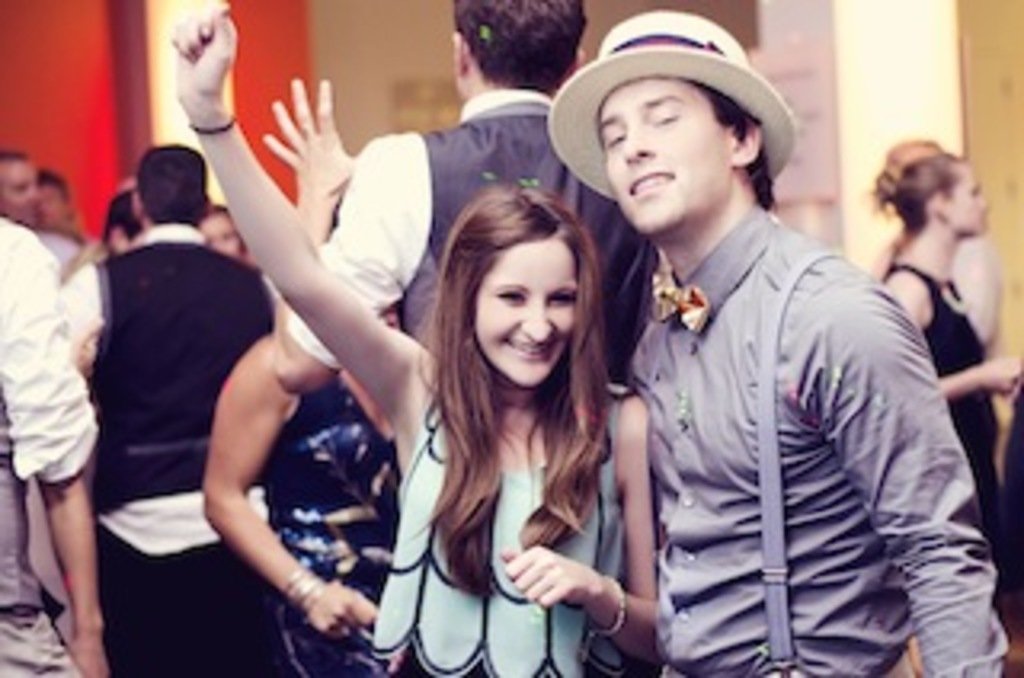 My boyfriend's name is Eric and we met 4 1/2 years ago at a concert. He came up to me and struck up a conversation. After that, we had a day date and it went super well! Then…never heard from him. I was super baffled, come to find out my friend (a mutual friend of ours) had told him to leave me alone. He was being protective of me, he said. After about a month or two Eric said, "screw this" and got in contact with me and we had another date night, with the movie Iron Giant and root beer floats. He had me at root beer floats. We are couple of the year because we support each other so much. We moved to and from Hawaii to pursue work dreams, succeeded, missed home and came back! I have a lot of health issues and he supports me through all of that. I love going to his hockey games and he pushes me in my photography business. If I had to choose one sentence as to why we deserve to win the dinner for two, I guess it would be: We love each other endlessly even with all of our goofiness and faults, and are poor and would LOVE a night out.