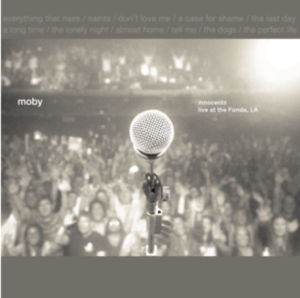 On March 4, Moby will be releasing a DVD/CD featuring a compilation of live music recorded from three different concerts at the historic Fonda theater in Los Angeles celebrating his recent album Innocents. Moby's "album release tour" consisted of three dates last October, all at the Fonda. Moby claims that the reason for the uber-short tour is because when he is on tour a lot, he wastes too much time in transit. Time that he would rather spend at home, making music.
The limited edition DVD/CD compilation is entitled Almost Home and contains two DVDs and two CDs that feature performances by Innocents collaborators Wayne Coyne, Mark Lanegan, Skylar Grey, Damien Jurado, and Cold Specks.
Almost Home debuts lots of new Moby tracks, but also contains many of his greatest hits, such as Porcelain, We Are All Made of Stars, and Southside. The digital live album Innocents- Live at La Fonda will also be released on the same date as the DVD set.
Innocents, Moby's eleventh studio album, is full of chilled out and captivating tunes that have a gospel feel, with a pleasant spiritual spin. Innocents was recorded in Moby's apartment and produced by Grammy-winner Mark 'Spike' Stent (Muse, Depeche Mode, Björk, U2, Coldplay). The various featured artists and collaborators give each track a unique and diverse sound.
NPR says, "This (Innocents) might be the best Moby album ever."
Check out this fun and danceable Liars remix of Moby's Almost Home:
The video below for Perfect Life features musical genius Wayne Coyne (Flaming Lips) and Moby walking through alleys and riding on monorails in downtown LA while wearing matching mariachi outfits. Throughout the video, they find themselves accosted by various ribbon dancing freaks in body suits and roller skating, sheet-wearing ghost people.
In regard to shooting the video, Moby told Huffington Post, "We shot in a really filthy alley with rats and poop and then this leather clad gimp jumps out from behind a dumpster. If I woke up with the plague, I wouldn't be surprised."
Apparently a little editing and sunshine goes a long way, since the video appears shiny and happy as ever to the oblivious viewer. Fun to watch and easy on the ears: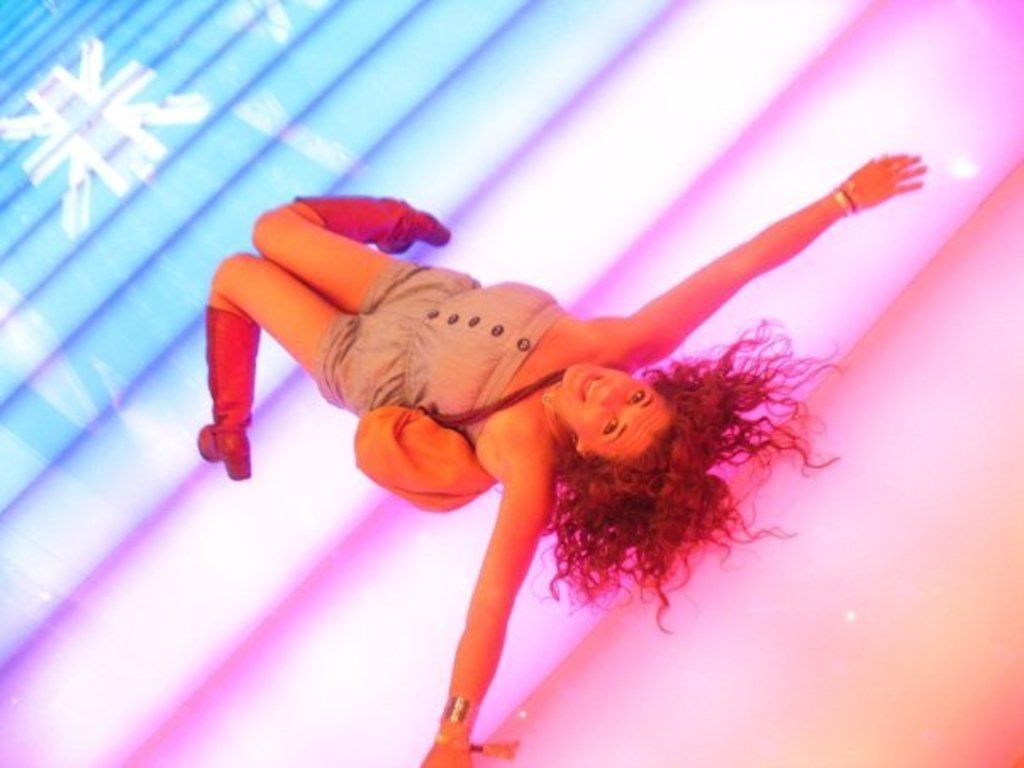 Allison Cohn loves gold spray paint and nonsense. She also has a very difficult time sitting still and keeping quiet. She can often be found dancing like a fool when she isn't hiding out in her mountain lair or gallivanting around the globe. Allison is 303 Magazine's Music Desk Editor, specializing in jam bands, funk, bluegrass, and all things bizarre and avant-garde. If you have something intriguing to share, you can reach her at [email protected]