Fans of folk rejoice! South Carolina indie act the Avett Brothers are playing three shows this summer at Red Rocks. Embracing the all the best elements of American music, the band mixes indie rock, country, and folk. Since 2002 the Avett Brothers have been consistently releasing well-received albums and touring extensively. The band formed in 2000 and began as a side-project for brothers Timothy and Scott Avett. After experimenting with acoustic music, the Avetts abandoned their college rock band Nemo and formed the Avett Brothers.
The band is touring this year in support of their latest album, Magpie and the Dandelion, which was released last October. The album, which was helmed by legendary super-producer Rick Rubin, reached #5 on the Billboard 200 chart the week it was released. The band has been steadily growing their fan base but with Magpie and the Dandelion the Avett Brothers are moving to the next-level. Since releasing the album, the band has had extensive national exposure, including an appearance on The Tonight Show with Jimmy Fallon during his inaugural week as host.
Like last year, the Avett Brothers are playing multiple nights at the historic Red Rocks amphitheater. This year, however, the band is playing three back-to-back nights in July. Each night, the band will feature a different opening act: July 11 will feature Bob Weir & Ratdog, July 12 with Lucero, and July 13 Shovels and Rope will get to open. Last year's shows sold out, and this year the band is expected to do the same so fans should get their tickets now. The Avett Brothers are also slated to play this year's Bonnaroo Festival
And be sure to check out the video below for "Another is Waiting" off Magpie and the Dandelion.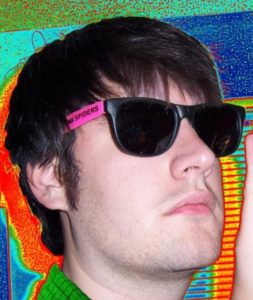 Jason Wendleton just can't stop rockin. Growing up on a steady diet of network sitcoms and classic rock radio, he's filled to the brim with pointless trivia. Besides music, his interests include running from bears, cooking, and the oeuvre of Patrick Swayze. In his spare time he avoids writing about Axl Rose over at his Axl Rose-themed blog Defending Axl Rose.