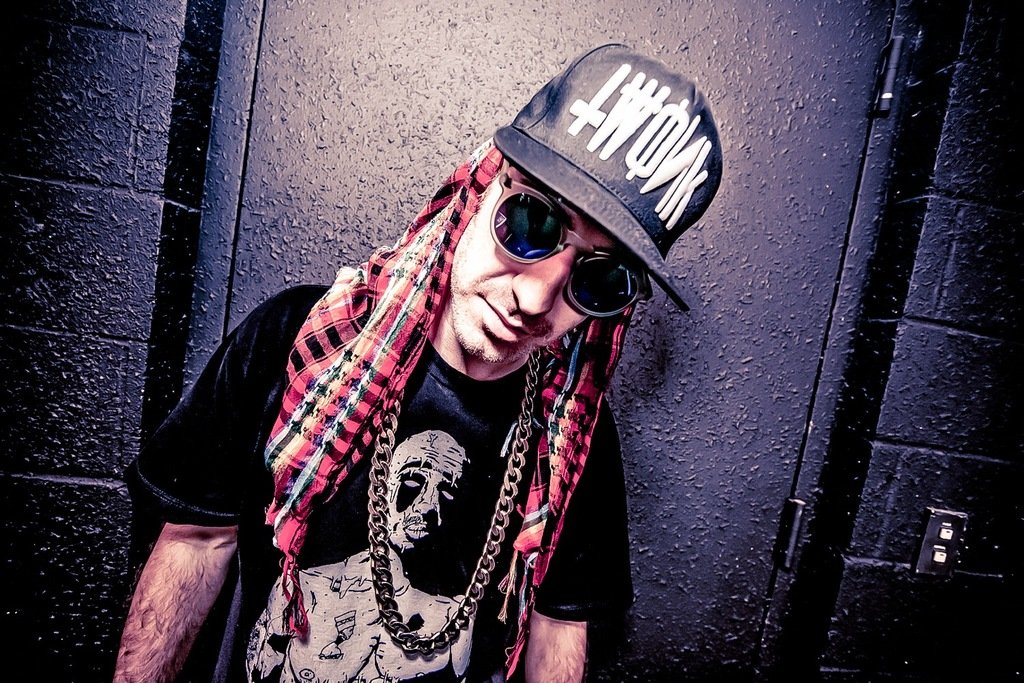 One of the most talked about new artists in the EDM and dubstep world is a man that goes by the name BRILLZ. With his Twonk album debut and his ReTwonked remix record both soaring to the tops of the dance charts, BRILLZ has been quickly making a name for himself. BRILLZ has even managed to gain recognition and well-received praise from other highly respected DJs in the game. Globally recognized DJ ZEDD came out saying that the BRILLZ remix for ZEDD's "Clarity" is "one of the dopest remixes anyone has done."
BRILLZ was able to stop through Colorado on his headlining tour just last week. After headlining the Fox Theatre in Boulder, BRILLZ took some time out of his day for 303 Magazine, in an exclusive interview that, in his words, gets rather 'Twonk.'
 Check it out.
303 Magazine: So, you released Twonk coming up on a year ago, and Retwonked this past December. I saw that Retwonked landed in the Top 3 on the "iTunes Dance Charts," how has the audience response been within the past year? And what's it been like since the release of Retwonked?
BRILLZ: It's been super 'twonk-tastic.' I made this music 'cause it's what I wanna hear, it's what I wanna get hype to — I couldn't be more grateful that everyone out there is down get weird with me and 'twonk' out.
303: Are there any remixes on Retwonked that stand out to you as a producer that make you proud?
BRILLZ: I love them all . I personally picked each remixer myself, and they are all friends, so each one is a gem to me. Everyone smashed it! I'm lucky I get to work with such talented 'peeps.' My favorite to play live is probably "Rvtchet Bitch" from the Twonk album.
303: As a trap producer, where do you draw inspiration from? Are there pieces from all types of music that you take and utilize when putting together a new track?
BRILLZ: I have come to realize that I can't "draw" inspiration. It's the other way around, really. Inspiration finds you, you just have to be open to it. You have to connect with your passions and your dreams, and look at the world as a magical place. When I'm putting together a new track, I never listen to anyone else's work because I don't want their ideas to infiltrate mine and do something derivative. However, I do compare my mixdowns with other tracks a lot when I'm mixing and finishing a track.
303: If you could create your own concert lineup that you would headline with three other artists of any era, who would it be? And what venue would you choose?
BRILLZ: It would be the first "Interstellar Milky Way Theater Show" on the Twonk Space Station overlooking earth. I would open and get the crowd hyped. Then Wu-Tang [Clan] would perform a fan-voted set list. Then would be a live performance of the Jay-Z and The Beatles mash-up record with Jay-Z and a hologram version of The Beatles. Super, super sick. Finally to end the party would be a [Back-to-Back] … The greatest B2B ever with all my favorite DJs — line-up TBA [to be announced], so you'll have to wait and see.
303: That's quite the concert concept. It sounds like you've put a lot of thought into it. Since you're on tour so much, when do you find time to sit down and come up with new ideas or start producing a new track?
BRILLZ: If I wasn't doing this, I'd probably have my laptop out 'twonkin' out on some new idea. Writing music on the tour bus is my favorite. I quit drinking, so I'm much, much more productive on the road.
303: You also remix other songs at times ["Dirt Off Your Shoulder" and "Roar"], is there one particular track that you have yet to remix that you plan to or would hope to in the future?
BRILLZ: I cant answer that! That would just ruin the surprise.
303: Since Colorado has been going through some major changes lately in a societal and economical sense with the legalization of marijuana, do you have an opinion on this legalization?
BRILLZ: I support it fully! The biggest concern I have is the shortage of all the Ben And Jerry's Ice Cream.
303: What does 2014 look like for you so far? Any big announcements or releases that you can divulge to us here at 303 Magazine?
BRILLZ: In the next 6 months, expect a new EP, some free DLs [Downloads] of new tracks, Twonk Team Mixtapes Vol. 3 and 4, and a bunch more tour dates!
303: Anything we can expect from you when you return to the "2014 Trapfest" here in Denver?
BRILLZ: The biggest thing I'm excited about is the first ever "TWONK POP UP SHOP" where we are going to be selling our full line of Twonk Gear, and unveiling some new designs. First time we are bringing it to an event. You can buy Twonk Gear right now [Humanweirdo.com].
303: Good luck with the rest of tour and thanks for your time.
BRILLZ: You're welcome. Keep it 'twonk.'
Written by Samuel Lang of 303 Magazine.
Photos courtesy of Brillz and Maria Jose Govea.