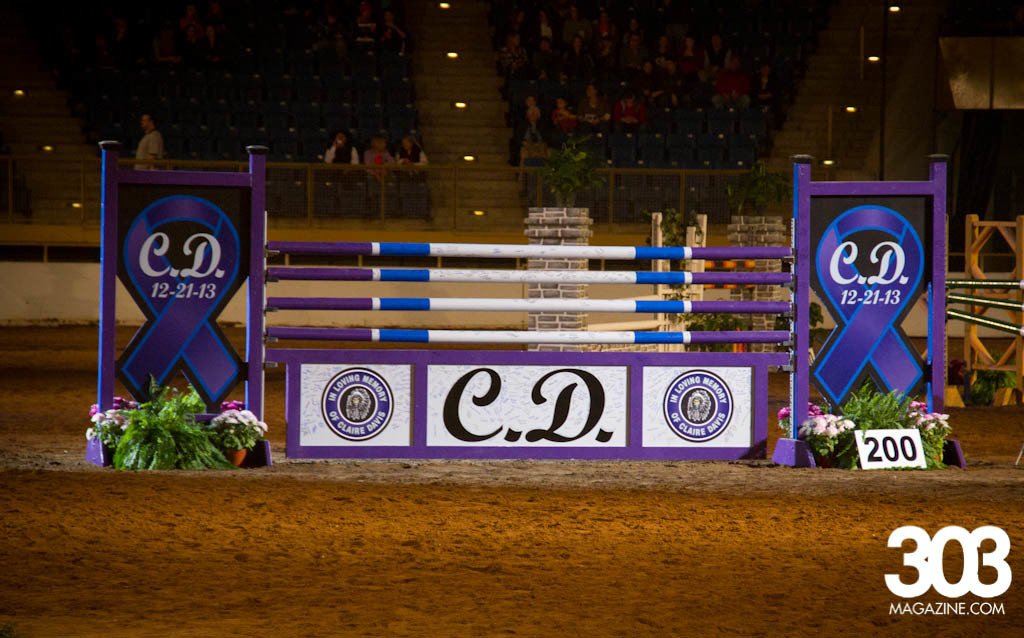 The National Western Stock Show brings many things to the mile high city. Livestock, rodeo, western fashion vendors, and cowboys in tight jeans are just a few of my favorites. But an edge of somberness hung in the air during Friday's horse show. Claire Davis, the victim in December's Arapahoe High School shooting, was remembered in an equestrian event renamed in her honor.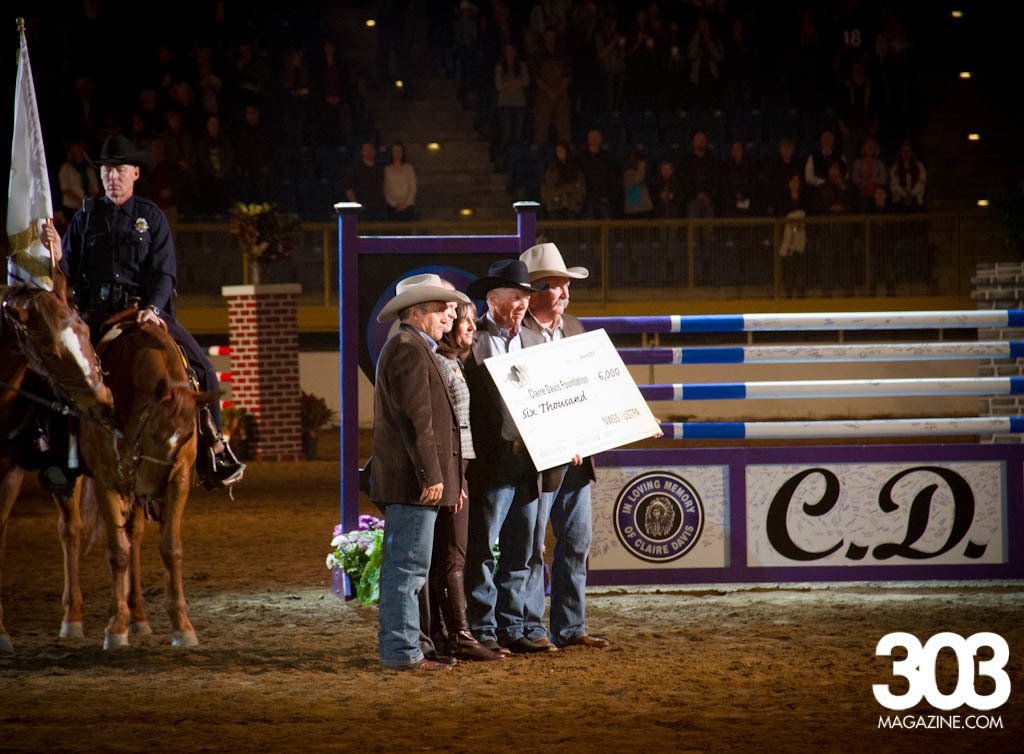 Friday night's hunter and jumper event was renamed the Claire Davis Memorial Gambler's Choice Horse Show. The bonus jump (worth 200 points) donned Davis' initials on it along with the date of her death and is signed by her classmates from Arapahoe High School. Davis' parents received a check for $6,000 for the Claire Davis Foundation in her name. There will be a moment of silence for Davis at every ticketed horse show this year.
Respects for Davis were not contained to just the horse show, but spread throughout the evenings events. Kendra Dickson, barrel racing contestant in the PRCA rodeo proudly rode through her event in memory of Davis.  Instead of silently respecting Claire's memory the Coliseum shook with a Broncos-worthy mile high roar of encouragement leading Dickson to finish the event with a lightning quick time of 15:52:00.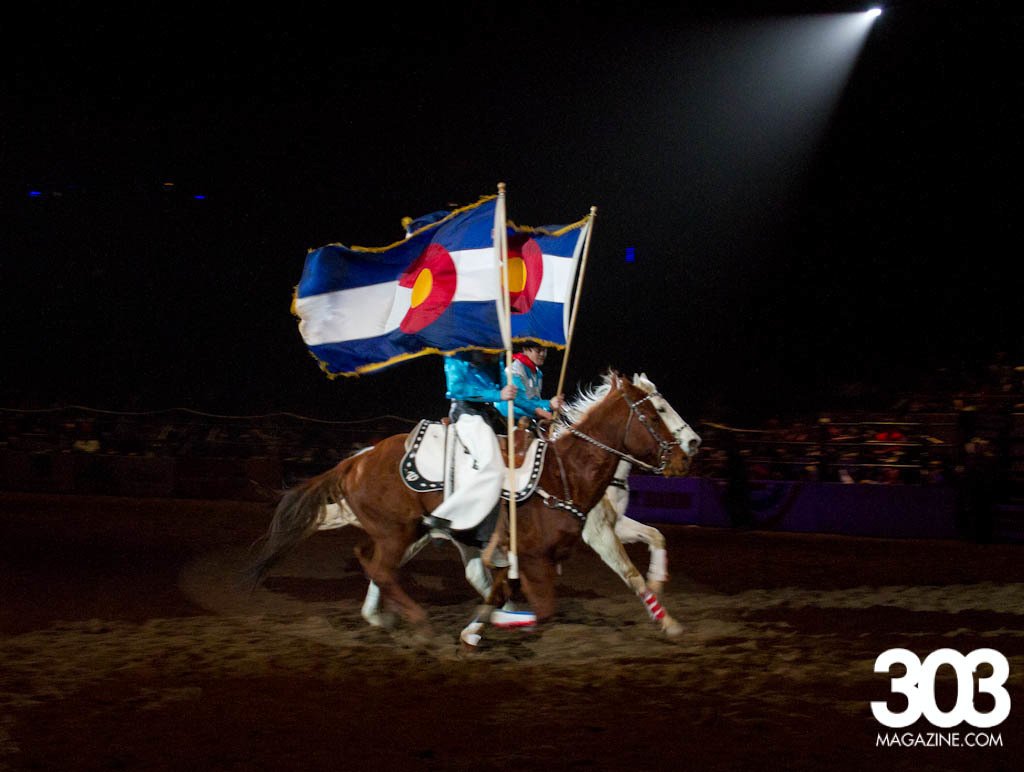 Whether in silence or to the loud stomp of a racing horse's hoofs, Colorado paid tribute to one of its young fallen equestrians in classic western fashion.
303 Magazine extends its deepest condolences to the Davis family and the Arapahoe High School community.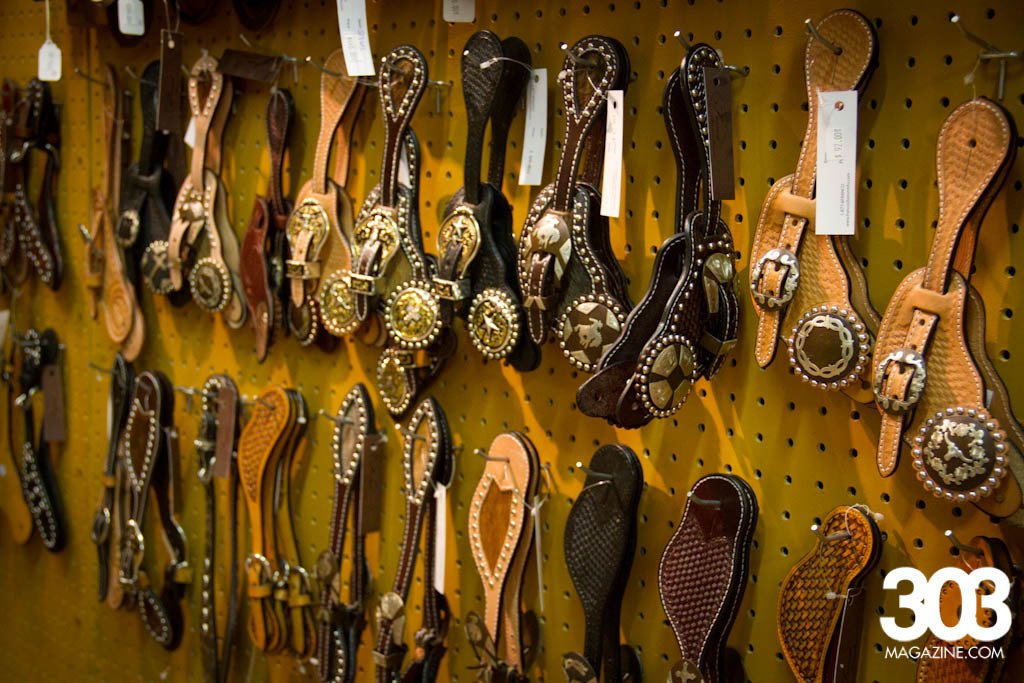 The National Western Stock show will be in town until Jan 26.
All photographs by Crystal Rhea. For a full gallery of stock show photos click here.
The National Western Stock Show
4655 Humboldt Street
303.297.1166
nationalwestern.com