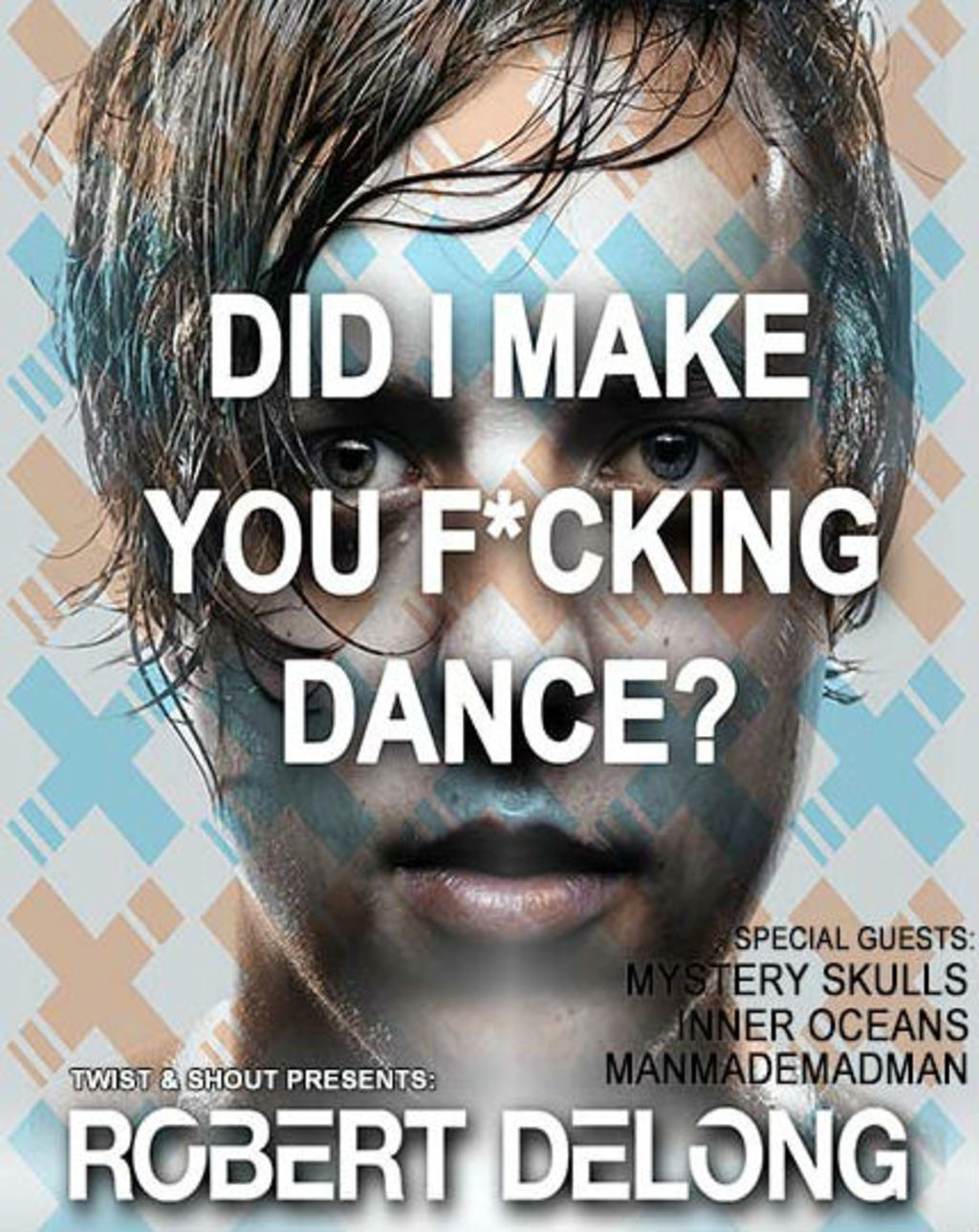 This Wednesday at Larimer Lounge, multi-instrumentalist up-and-comer Robert DeLong will attempt to make you all "f*cking dance." Or at least that's what his debut single, "Global Concepts," aims to accomplish with its steel drum breakdown accompanied by electronic elements propelling the song forward in a repetitious, albeit infectious direction. Impressively enough, young DeLong sings on the track, which has gained a good amount of momentum in the dance scene.
DeLong showcases an impressive tool belt as a talented singer and songwriter—his society-questioning lyrics scoff at the too-often shallow songwriting of our day. The existentially probing album, Just Movement, touches on DeLong's philosophy that dance is an organic response to music and when stripped of moral elements, the universe is basically just moving.
In his live show, expect a singular DeLong accompanied only by a myriad of musical instruments and gadgets—from a full drum set to a guitar and video game controllers. DeLong's debut single has caught worldwide attention and he surely won't be dancing in obscurity much longer.
Accompanying DeLong is new Holy Underground signee, Inner Oceans, and new local favorite, ManMadeMadMen.
You won't be able to catch these acts in such an intimate venue for long, so grab your tickets to the show at Larimer Lounge today. Tickets are $10 ahead and $15 day of show. This is one not to miss!