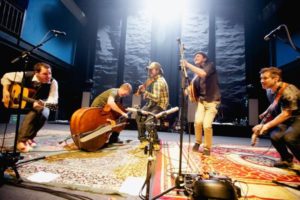 It has been almost three months since the tragic Colorado floods left over 1,500 families with out homes and an estimated $1 billion dollars in damages. For a state that prides itself with a thriving music scene, The Infamous Stringdusters thought of the perfect way to raise funds for the affected residents while also giving fans a fun filled night of bluegrass music. The Stringdusters are hitting up 10 venues across the country with the help of Colorado-based folk group Paper Bird.
Their "Road to Boulder" tour which started Wednesday night in Columbus, OH will feature two nights at the Boulder Theater in Boulder this Saturday and Sunday night. One dollar from every ticket sold on this non-stop, 10 night tour will benefit the Oskar Blues CAN'd Aid Foundation's Colorado Flood Relief Fund.
This disaster hits especially close to home for this five-piece, new age, bluegrass ensemble that has had two members, Chris Pandolfi and Andy Hall, relocate from Nashville to one of the most deeply affected towns of the September floods, Lyons, Colorado.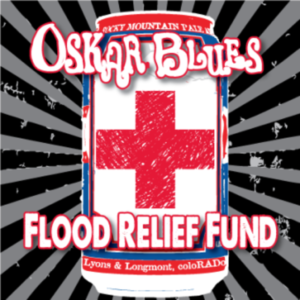 In addition to donating a portion of the proceeds from this winters tour, the Stringdusters will also be donating proceeds from the sales of their EP, Road to Boulder, which features their new single, also titled "Road to Boulder", to the CAN'd Aid Foundation for flood relief.  Its fitting that this single will make a difference for the victims of these floods because it was written by dobro player Andy Hall while he was deciding whether to move to Virginia or Colorado. The EP which was just released features legendary keyboardist, Bruce Hornsby, on accordion.
If you're a fan of bluegrass and supporting a great cause, you won't to miss this opportunity to get down and give back for what is sure to be the stand out performance of the Stringdusters tour. You can download the EP Road to Boulder and buy tickets to the Boulder shows from their website.