Amongst the dance clubs, the music scene and the sports bars around downtown Denver, sits a pocket of fresh, down-to-earth, neighborhood bars and 303's got the lowdown on three, happenin' CapHill hangouts you won't want to miss.
1-Up Colfax
For a bar with a little bit of everything and a relaxed, entertaining gaming environment, the 1-Up Colfax is where you want to be.
Formerly the 2-Up, this arcade-bar concept tavern opened in June of 2012 as a sister location to the widely popular video game bar, the 1-Up, in LoDo. Located at 717 East Colfax, next to the former Kitty's Adult Bookstore, the 1-Up Colfax exemplifies a retro gaming concept within an urban, neighborhood scene along East Colfax Avenue.
Here, the tavern incorporates 12 different taps of regional craft brews and light snacks to munch as patrons trigger their inner child playing a variety of vintage 80s video games. With 36 arcade games such as Donkey Kong, Pac Man, and Mortal Kombat, 19 pinball machines, three skeeball lanes, and starting Dec. 20, a live music venue, the 1-Up Colfax is a happenin' hangout for kids of all ages.
"You get to drink and play games at the same time," said 1-Up owner, Jourdan Adler, "To play Donkey Kong and listen to your favorite band — it's perfect."
Charlie Brown's Piano Bar & Grill
Old school charm, authentic class and history describe CapHill's happenin' piano bar, Charlie Brown's, 980 Grant St.
Walking into this bar, you find yourself stepping into a large room filled with classic, simplistic charm. Located on CapHill since the Black leather bound chairs sit seated around wooden tables and bar tops while paintings and mirrors line the interior's white walls. Inside, the lighting is low, the colors are neutral, and the piano is playing, offering those around an opportunity to engage in a sing-a-long of songs while sipping a glass of wine or a pint of beer.
"Walking in here, it's like walking into a Wes Anderson movie," said Jessica Bustillos, a bartender at Charlie Brown's. "It's dark, and nothing's changed since the 50's — it's like walking into a movie."
Outside the bar is a medium-sized covered patio, with a plethora of seating and several flat screen t.v.s to catch up on the play of the day. Here, everyone is welcome, there's no theme or mandatory attire, just a warm, inviting come-as-you-are Cheers environment. With its vintage vibe, longstanding history, and happenin' environment, this CapHill staple is one to check out.

Vesper Lounge
Once a dive bar, now a neighborhood bar with a flavorful menu, the Vesper Lounge has taken on CapHill in a contemporary way.
Formerly inhabited by the Lancer Lounge, Vesper Lounge, 233 E. 7th Ave., was created as a neighborhood addition to chef and Vesper Lounge Proprietor, Frank Bonanno's, band of restaurants. Vesper, a laid-back lounge, promises classic, quality drinks such as the Vesper (James Bond's signature drink) and modern, Mediterranean brunch and snack food at an affordable price, with items averaging from five to seven dollars each.
"I think we're unique because of our menu," said Lacey Williamson, general manager of the Vesper Lounge. "We try and provide good quality at a still great price, with that quality of product and service you can get here, it's your best bet."

Since the opening of Vesper in late 2012, the bar has transformed into a low-key, neighborhood hangout with a laid-back, yet distinctively modern decor. An affordable menu and low-key environment, makes this CapHill bar is a happenin' spot to sip some drinks with friends and relax – anytime of the week.
CapHill is a trendy, low-key neighborhood with hundreds of restaurants, music venues and bars. From vintage games to classic charm, these CapHill hangouts are happenin' places to be. 
Photographs by Delmy Gooch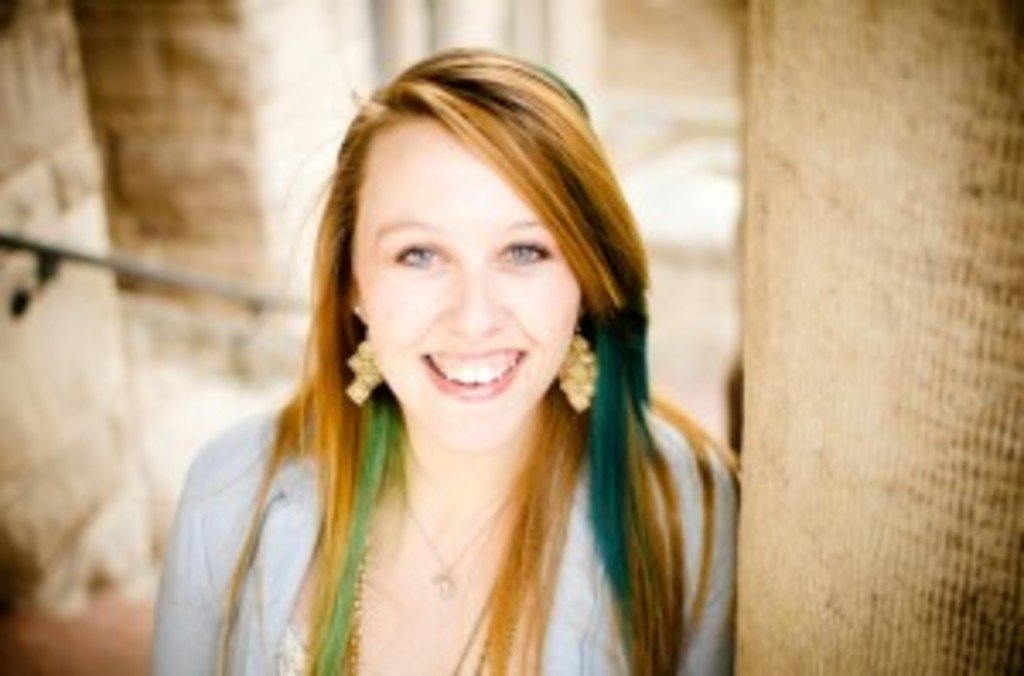 Crystal Anderson is an adventure-seeking journalist, who loves geeking out to Lord of the Rings, meeting new people and traveling. She's interested in exploring all of Denver's hidden wonders and hotspots. Have a favorite hidden haunt you want covered? Divulge your secrets to [email protected]