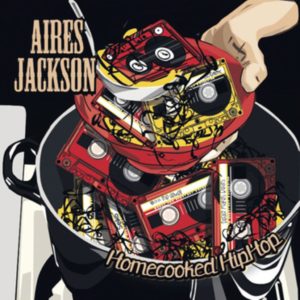 Aires Jackson, the brother duo consisting of James Ray Jackson and Colorado hip-hop pioneer Lenny Lenn, have released the video for the first single off their new project Home Cooked Hip-hop. The track, "So Sick Boi," is accompanied by a video straight out of Breaking Bad.  Produced by Qknox, the track has a crisp sound with laconic drums that are perfect for both James Ray and Lenny Lenn's verses.
The lyrics are about creating the perfect product to deliver to the public. In this case, their rhymes, production and hard-working sentiment are the addicting substance sent right to your front door. Clad in a gas mask, Lenny Lenn is the featured chemist, mixing the ingredients for the perfect batch of rhymes. James Ray is responsible for delivering the dope and he does so via a sweet low-rider. The clip is filmed and directed by the McReynolds Brothers and the shots are gorgeous complements to the storyline.
Home Cooked Hip-hop was released back in April. You can listen to the entire album here.
Watch the McReynolds Brothers directed "So Sick Boi" below.