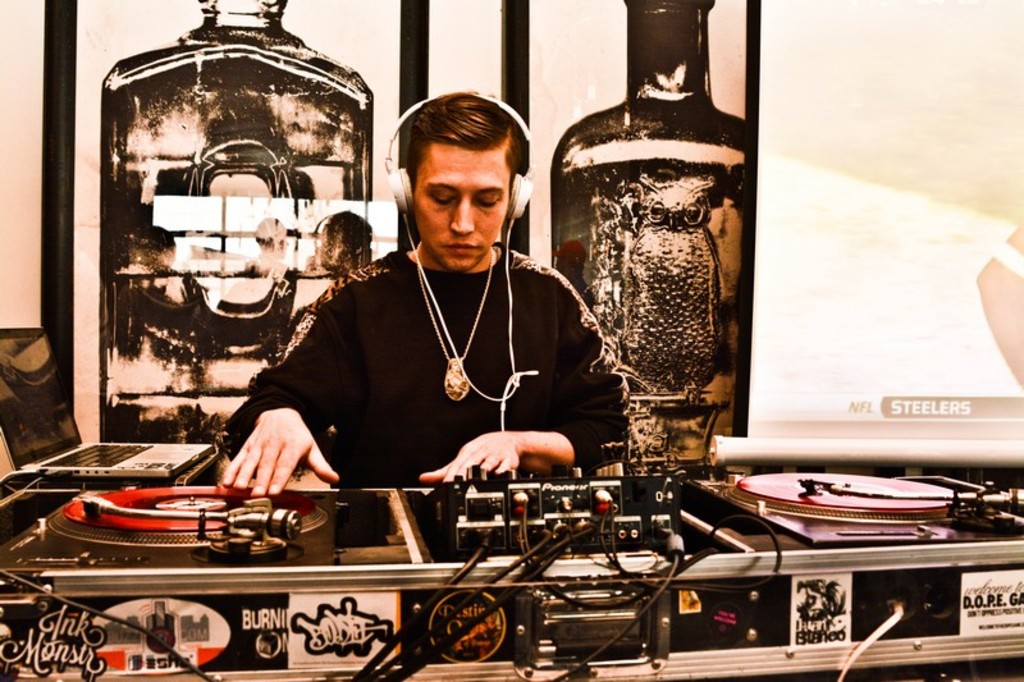 What: A series of monthly DJ brunches that will raise funds for Colorado charities
Where: This event launched at Mile High Spirits, but future brunches will be held at Epernay Lounge near the Denver Center for Performing Arts
When: With a successful launch last weekend, brunches will be held monthly starting in January
Pros: Food, football, music and a spicy Bloody Mary…all for a good cause? This event had plenty of pros, with all the ingredients for a good brunch made better knowing that the funds were going to help others. Last week's festivities benefitted Roundup River Ranch, a camp in Vail where terminally ill children get the chance to relax and be kids.
Cons: Buffet-style brunch is tough to pull off, but future events will instead feature a different local chef each month. That addition will make these brunches a delicious and rewarding way to spend a weekend afternoon.
Featured in our recent print issue, 303 is already a fan of Quarterly Karma and its founder Jenna Luvin. Now this nonprofit event planning and promotions company has teamed up with Souls in Action to launch a series of monthly DJ brunches that will raise money for Colorado charities. Though the idea of benefit brunches has been on Luvin's mind for a long time, last weekend the idea became reality with the first DJ brunch at Mile High Spirits.
Between the music, the cheering crowd watching football on the big screen and the flowing drinks, this event definitely felt like a party. And the southern-style brunch buffet complete with biscuits and gravy, deviled eggs and more didn't hurt either. But what made this more than an excuse to down hot toddies and bloody Marys was the fact that proceeds from all of the fun benefited Roundup River Ranch, a camp for terminally ill children.
With one successful brunch down, Quarterly Karma and Souls in Action have got the recipe right. And it's only going to get better. The official DJ brunch series will start in January with monthly events at Epernay Lounge featuring a rotation of Denver's best chefs providing the eats. Check out Quarterly Karma's website for more details in the coming weeks.
Brunch might be an indulgence, but these events make this meal into so much more. With the chance to party before sunset while giving back to local charities, this series of DJ brunches is giving Denver a new way to celebrate the weekend.
All photos by Delmy Gooch