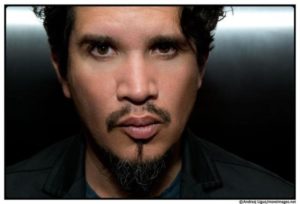 It's only been three months since Rob Garza and Eric Hilton, the legendary DJ duo of Thievery Corporation, blew Red Rocks away with their 15 member live band show this summer. Now, Rob Garza is gracing Denver's presence once again to play a solo DJ set this Friday at the Summit Music Hall.
Known for his unique, electronic style that incorporates dub, reggae, and bossa nova beats, Garza's solo show is nothing short of an all night dance party that will make you feel like you've been transported to a nightclub in Brazil or house party in India.
The DC native who now resides in San Francisco finds inspiration in his travels to some of the world's biggest global dance communities. After spending a lot of his recent time exploring the dance music scene in California and Mexico, Garza has returned to his electronic roots while also adding house, new wave and disco genres to his original style.
His latest EP, Calle del Espiritu Santo, which was just released in collaboration with Canadian deep house producer, Neighbour, features an original new track as well as four remixes. Calle del Espiritu Santo tells the story of a neighborhood in Madrid where "underground culture congregates to party without judgment." This culture of music and rebellion inspired an EP full of funky rhythm, deep bass lines and dreamy synths.
Don't miss out on what is sure to be an unforgettable, intimate evening with one of electronic's most creative DJ's.