Where: On the corner of 14th and Curtis, Downtown
Don't Miss: Their new dinner menu features global fare fused with local ingredients.
The Corner Office may be a little hidden, literally on the corner of 14th and Curtis in the heart of downtown. In fact we almost breezed past it. But with the droves of people outside and in their fantastic bar area, you won't miss it. In the prime location downtown near the Theater District, The Corner Office definitely appeals to the theater crowd, making it a perfect date spot either before a show or a night on the town.
If you've already been to this popular Denver staple, you should plan a date night back to try out their new dinner menu. Head Chef Rich Byer's goal is to make their new menu a more global experience while also using fresh local ingredients. We were treated to a sneak peek of the new menu and Byer has definitely accomplished his goal. We were continuously impressed with each dish that came out and each had their own local spin on traditional cuisines from around the world.
The Corner Office is also a martini bar so we can't forget to mention the drinks. The TCO Manhattan cocktail smelled strong the second that our server put it on the table. No, not strong like booze, though it is made with Buffalo Trace bourbon. It smelled strongly of Carpano Antica Formula, an Italian vermouth that created impeccable balance to this cocktail. My boyfriend definitely enjoyed sipping this "Mad Men" like drink. I ordered the Remember Autumn, a cocktail also made with Buffalo Trace bourbon. But mine had a fruity flavor, served straight up with apricot, lemon and raw sugar.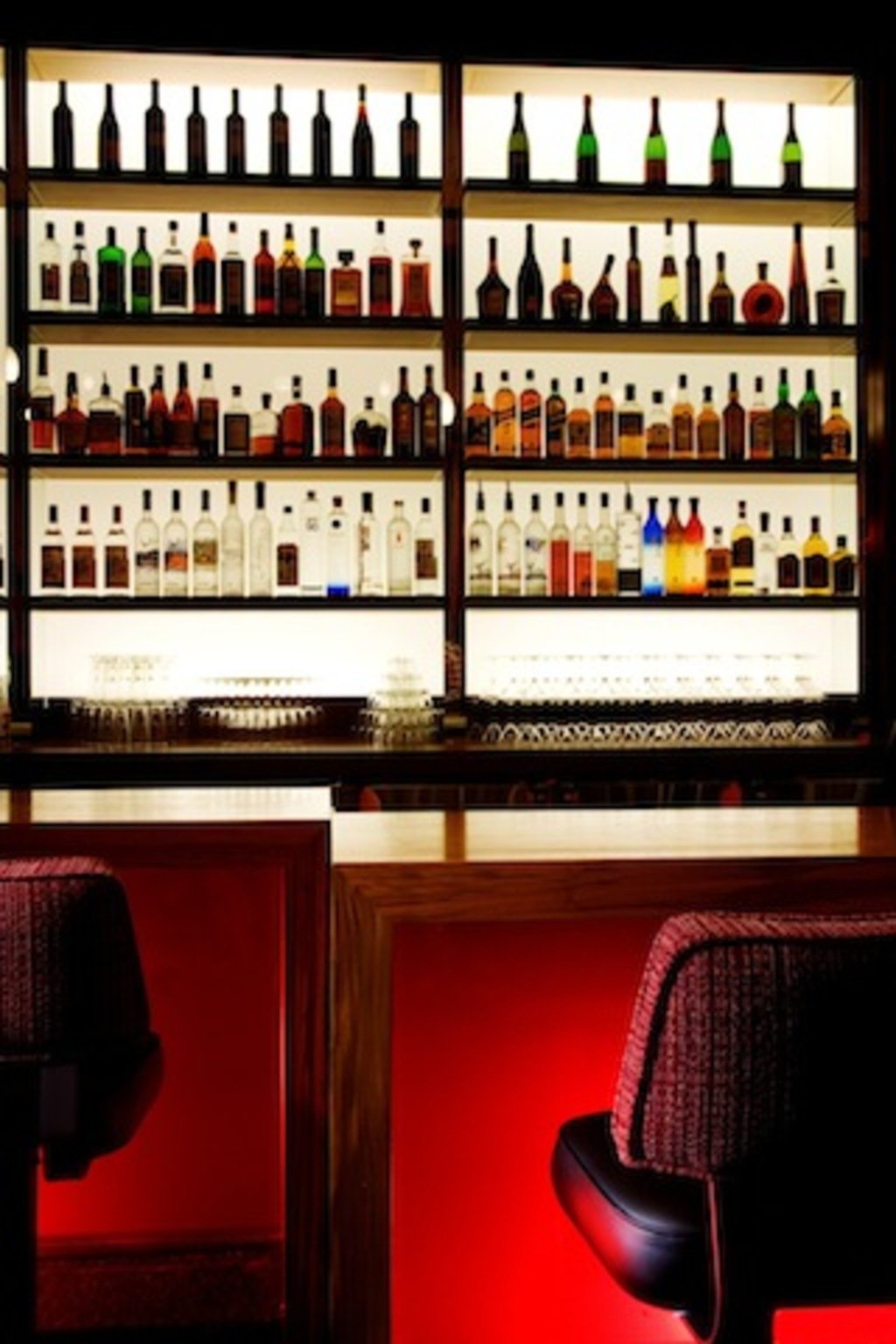 Each course that came out took something from a certain culture and gave it a Colorado twist. We were extremely engrossed in the Bibimbap, a signature Korean dish. It's basically Korean's version of steak and eggs and The Corner Office's take on it is absolutely delicious. It's served in a traditional bowl filled with mixed rice, grilled veggies and topped with steak and a perfectly cooked egg. It was very flavorful and had a fresh and authentic taste.
Another favorite of mine (though you won't go wrong when ordering anything off of the new menu) was the Colorado Lamb Rack, served with smoked bacon wrapped potatoes. We were told that the lamb was from a lamb farm in Meeker, Colorado, a town just north of Glenwood Springs. The Corner Office staff went there specifically to choose the meat that they would be serving on their new menu this season, making the entrée fresh and local. The lamb meat was cooked to perfection and the smoked bacon potatoes complimented the meal.
The Corner Office is a great staple when racking your brain with options for date night. With their weekly events such as Disco Brunch and Rehab Sundays, every day of the week can make for a great date. I'm already planning my trip back and looking for the perfect show to see afterwards (Any suggestions? Let me know!) At The Corner Office, you are treated to global cuisine from all over the world without leaving home.