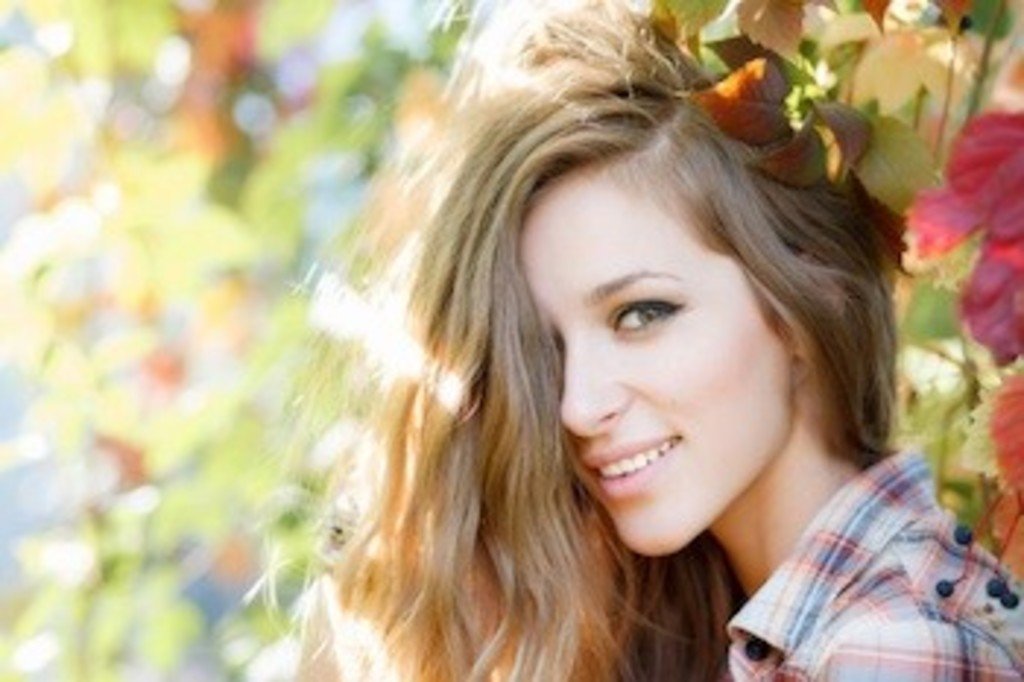 Transitioning from summer to fall is a favorite for the fashionable. From headbands to hats, sundresses to sweaters and sandals to snowshoes, our love for layering stands at a close second to the truly tempting transition—changing your hair color. 
Regardless of your current hair color, there are complementary coloring techniques to start your seasonal shift. Drop the drug store dye and schedule a consultation for color. First, take note of the suggestions that follow to master your makeover. 
Whether your hair is practically platinum, chocolate brown or borderline black there's plenty of room to play with pigments. Consider all color options before majorly changing your mane.
BLONDS, BEWARE
Achieving a healthy, light blond can be challenging. Those starting with darker hair often make multiple visits to the salon to reach the bright blond they desire. Don't dump dark color on your hair's summer success without understanding some possible problems when changing from blond to brunette.
If a major change is a must, make it happen. However, lots of people think I can put any color on my hair and it will turn out right since my hair is so light—wrong! Drastically lightened hair doesn't always hold color that has been deposited and can leave your ends looking murky or muddy. So when your stylist says going dark is a double process and the service price hits a new peak, stay seated for ravishing results.
Lightened

hair doesn't always appear

damaged

but can be over processed causing

porous

hair.

Porous

hair is similar to a

sponge

. It abundantly

absorbs

color, but also drastically

discharges

any depth deposited.
The first process is to

re-pigment (fill)

the hair. This will ensure the second application's staying power.
Allowing a double process will help prevent

fading

on the

porous

parts of your hair the first application filled. The second application will create even

color

from

roots

to

ends

.
TWEAK YOUR TONES
Aren't ready to retire your sun kissed streaks? Whether your hair is red, brown or blonde there are simple transition techniques available that will allow you to return to your summer style without sweating this season's change.
Blonds should add ribbons of warm

lowlights

to routine

highlights

for an easy and effective adjustment.
On dark hair, order the opposite. Add ribbons of caramel

highlights

to routine

lowlights

while tweaking the tones in your lowlights. Changing to warmer chestnut and amber tones is fitting for fall.
On red hair, create depth with chocolate

lowlights

paired with basic

highlights

. Highlighting is important for reds, as their ends should always be close to a shade lighter.
For a more natural looking modification, request the balayage technique instead of ordinary foils. Balayage is essentially applying color free hand.
Bayalage

doesn't directly reach your root encouraging a more natural and lived in hair color.
Reds are the best candidates for this technique to maintain

depth

at the

roots

and

crown

.
Already

ombred

hair is also very responsive to

balayage

. It diminishes any possible line of demarcation that could be overlooked during a foil.
BORDERLINE BLACK HAIR
Removing color that's essentially black can be harsh and damaging to the hair. However, there's still a way to sway with the seasons no matter how dark your hair.
Demi-permanent

 hair color is a subtly intense way to transform your tresses and add unbelievable 

shine

.
This 

deposit-only

 color coats the hair to evenly change the overall tone without affecting its level of dark or lightness.  For example, your hair could appear chocolate brown but when you step into light it will vibrantly shine the tone you desire…red, blue, violet—you name it.

Lighter

hair colors should stick to 

clear glosses

 when using demi-permanent color to avoid unwanted tones on 

porous

 hair.
A seasonal makeover should be just that—a seasonal makeover. Don't be drastic or diving back into a summer glow might turn into a season-long situation.