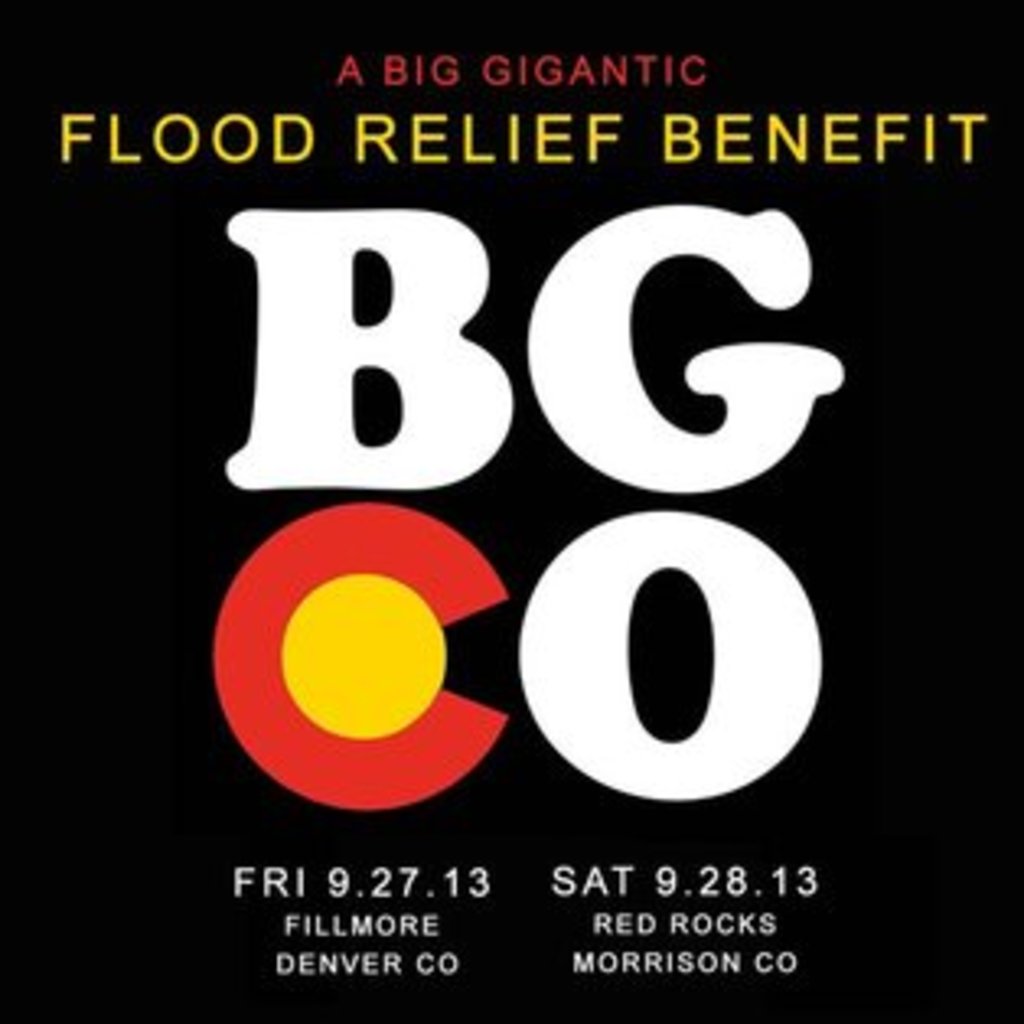 Thousands of frantic fans are gearing up for a mind-blowing weekend of sensational sax, drum beats and hard-hitting womps courtesy of Dominic Lalli and Jeremy Salken, the gentlemen of Big Gigantic. The masses are emerging from every corner to experience the madness that will ensue as part of a sold out Rowdytown II Saturday night at Red Rocks and the preceding Friday night show at the Fillmore Auditorium.
Fans can expect some serious Colorado love as the duo constantly shower their hometown haven with praise, as demonstrated by the "Colorado Mountain High" anthem and state flag illumination on the rocks experienced during last year's Rowdytown. But this year the praise transforms to support and assistance in the wake of the destructive floods as both shows quickly became Flood Relief Benefits to aid the thousands affected.
Big Gigantic and promoter Live Nation will each be giving a portion of the proceeds from both shows to Conscious Alliance's flood relief fund, which is set to help provide relief and supplies to community members affected by the floods. Additionally, flood relief volunteers will be stationed at both venues gathering donations and food items, so don't forget your cash and canned goods to do your part in a great cause before getting down to great jams.
Big Gigantic wants to do all they can to restore the beautiful state they call home. The rebuilding begins at the roots with the help of caring locals—all it takes is some unity and hard work. Local artists and organizations are also doing their part in conjunction with Big G's efforts, donating merchandise, tickets, art and more at a silent auction at the Fillmore. The duo show mad love to their doting fans–A Big Gigantic Family—so show them how much we all really care and make this weekend one of delectable jams and rowdy relief. 
Rowdytown may be sold out, but you can still grab tickets to see Big G at the Fillmore Auditorium to get down two nights for a great cause!