The Belle Jar
Union Station
Folk/Indie Rock
Rating: 3.5/5
For Fans Of: The Lumineers, The Shins, Band Of Horses
The Belle Jar, a six-piece folk/indie rock band from Denver, show off their musical versatility with their latest full length record, Union Station.
With the ability to play a wide range of genres, styles and instruments, The Belle Jar utilize their unique opportunity to the fullest, showcasing their musical dexterity in every facet. From twangy, banjo-driven, light-hearted folk tunes ("Against Us Two," "Sault Ste Marie") to a more forthright modern day indie rock sound ("Dearly"), Union Station is a record full of much buoyant musical enthusiasm.
An array of instruments can be heard on the record, including the aforementioned banjo, also accompanied by piano, acoustic guitar, electric guitar, violin, bass, accordion, drums and vocals. And whether it be the up-tempo, jaunty nature of "Window Panes" or the magnificence that comes from a solid piano and vocal performance on the album closer — "One Down The Hill" — one thing is for sure; maturity and ability are two elements that The Belle Jar simply do not lack. But, if The Belle Jar intend on gaining more commercial and radio success, the multiple genre act may have to come to a halt. As it is now though, an independent group like The Belle Jar, may actually gain from the diverse sound, as it may help them decipher the next best route to take as musicians and as a full band.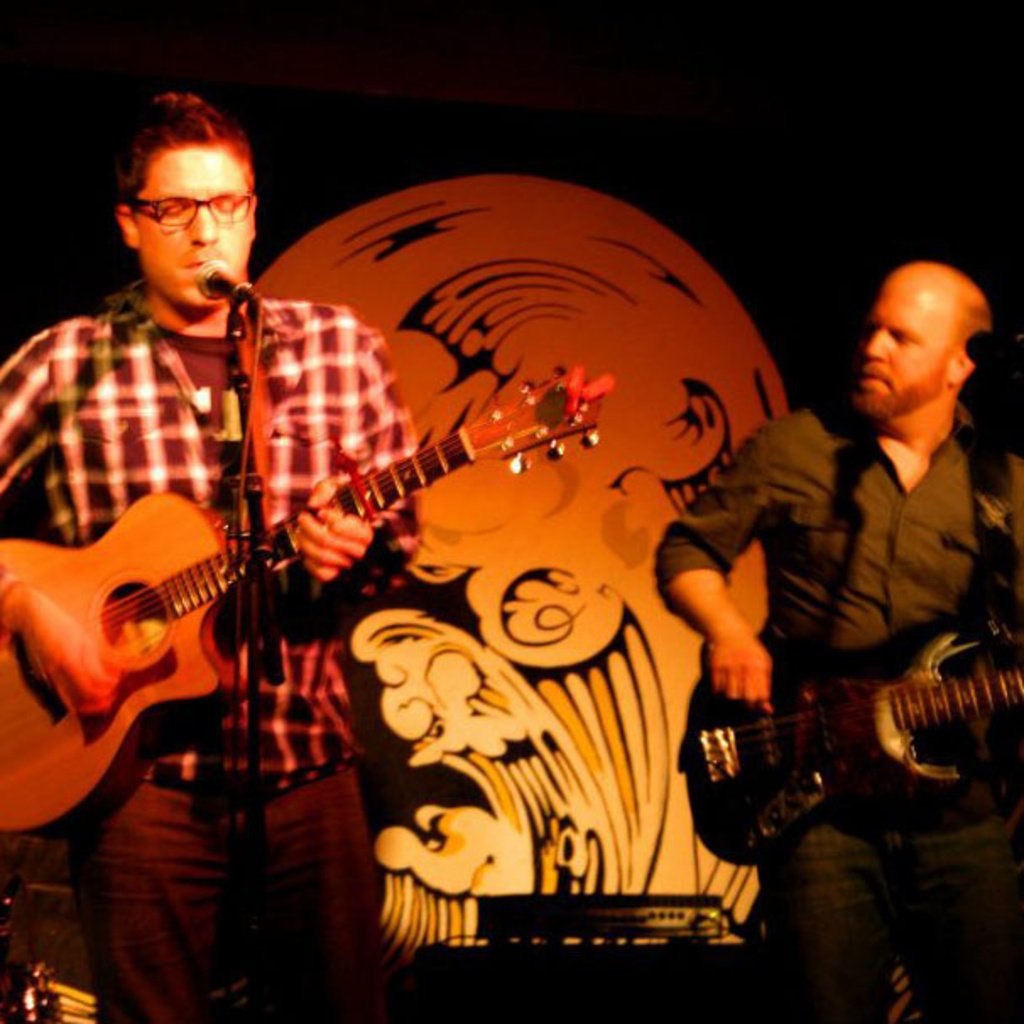 Union Station is a solid release, but this is by no means the perfect folk/indie record, as it does have its fair share of flaws. A few tracks on the album seem to drag on for a bit too long ("All That I've Wasted") and suffer from faulty track placement ("Doctors & Specialists"), in regards to full album fluidity. Vocalist, Ryan James, also seems to struggle during the more vulnerable moments on the record, as his vocal range sounds better suited with the indie rock, electric guitar side that The Belle Jar displays, rather than that of the soft folk. And album quality can't be chastised too much, as most independent bands, and artists alike, don't have tens of thousands of dollars to put into an album's production, but it can be noted that the songs do slightly suffer because of lower quality production.
But, these minor hindrances don't prove fatal, as The Belle Jar strikes gold with several dynamically entertaining, and often emotionally captivating, tracks that truly portray the band's musical depth.
The title track, "Union Station" — arguably the best on the record — begins with a vibrant electric guitar riff that's soon accompanied by the entire band, most reminiscent of Band Of Horses. The indie rock sound and vibe on the track is spot on, as are the vocals, making "Union Station" one of the strongest efforts on the record. The other being the soft, vulnerable, "Scotland," that allows vocalist, Ryan James, and violinist, Emily Rose Lewis, to truly shine. The musical synthesis and harmony that is formed when violin, piano and acoustic guitar all come together, is almost unstoppable when done right.
The Belle Jar succeed with their latest versatile effort that is Union Station, but perhaps the next time around they'll have honed in on a more solidified sound that truly defines who they are as musicians, and what they intend on achieving.
Suggested Tracks: "One Down The Hill" ; "Union Station" ; "Window Panes"
Written by Samuel Lang of 303 Magazine.
Photos courtesy of The Belle Jar.