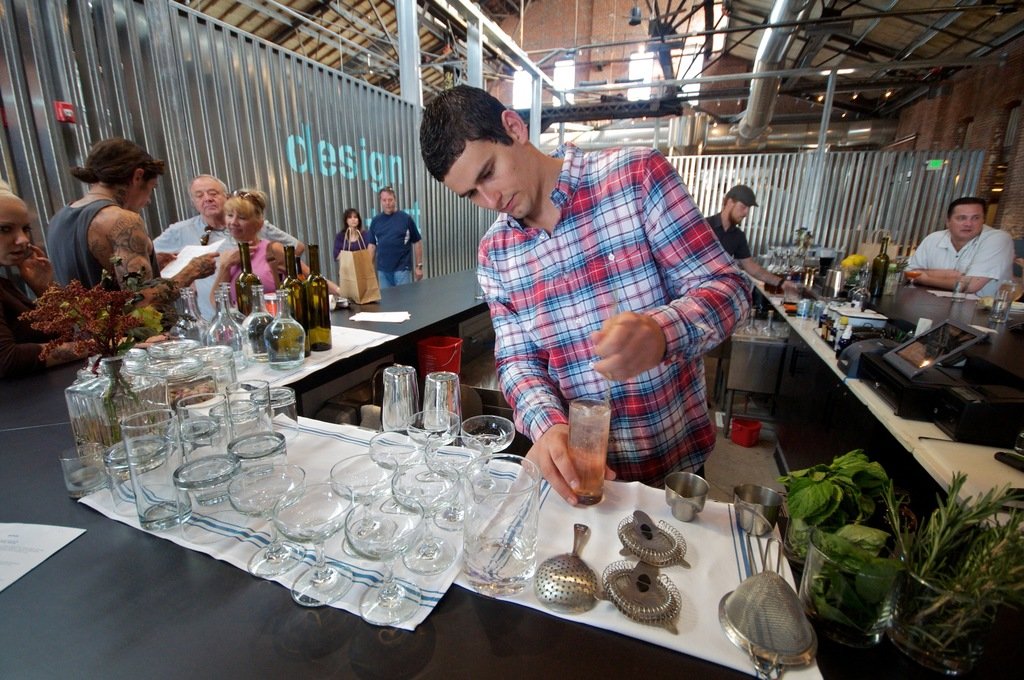 This past weekend The Source lived up to its name and served as the source for change. Denverites gathered to celebrate Playing for Change Day and the opening of the new urban market. The Source has created a foodie mecca for those living in the River North area by offering food and drink vendors, restaurants and a full service bar all in one place. At the official grand opening Block Party, the venue raised proceeds for the global Playing for Change Day. All proceeds will go to providing positive change through music and arts education programs around the world.
The first thing that visitors notice at The Source is the CapRock Farm Bar, located front and center in the warehouse. CapRock Farm Bar is the product of Peak Spirits out of Hotchkiss, Colorado. Not only do they make cocktails with CapRock products at The Source, but they also sell CapRock Organic Gin and Vodka as well. I tried the Summer Wind cocktail, mixed with CapRock vodka, Strawberry Schrub, Soda Water and Mint Tincture. It was the perfect cocktail to enjoy on a sunny Saturday afternoon.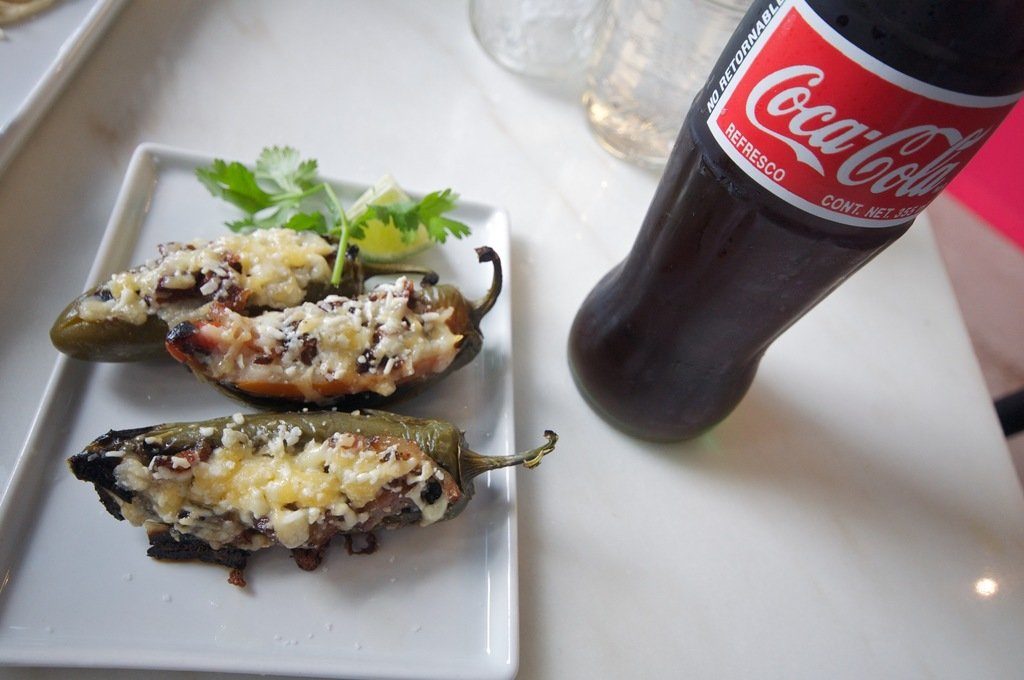 We then walked over to Comida, the new Cantina extension of the Comida food truck based out of Longmont. That's the best part about the Source – everything is five feet away from each other and the variety is extensive. At Comida, their items are served on one large, long plate (think sushi bar style), making it the perfect place to go with friends because you can share everything. I thoroughly enjoyed the stuffed jalapeno peppers, but beware, they were authentically spicy.
The Block Party was also busy with a DJ performance and multiple booths. It was wonderful to see how Denver was contributing to this global fundraiser. Individual Playing for Change Day events were hosted in 55 countries and already over $100,000 has been raised with funds still coming in. Overall, it was a great day filled with food and fundraising. If you haven't made it out to The Source yet, don't worry. They are adding new vendors everyday, making The Source the best new place to be for Denver foodies across the city.