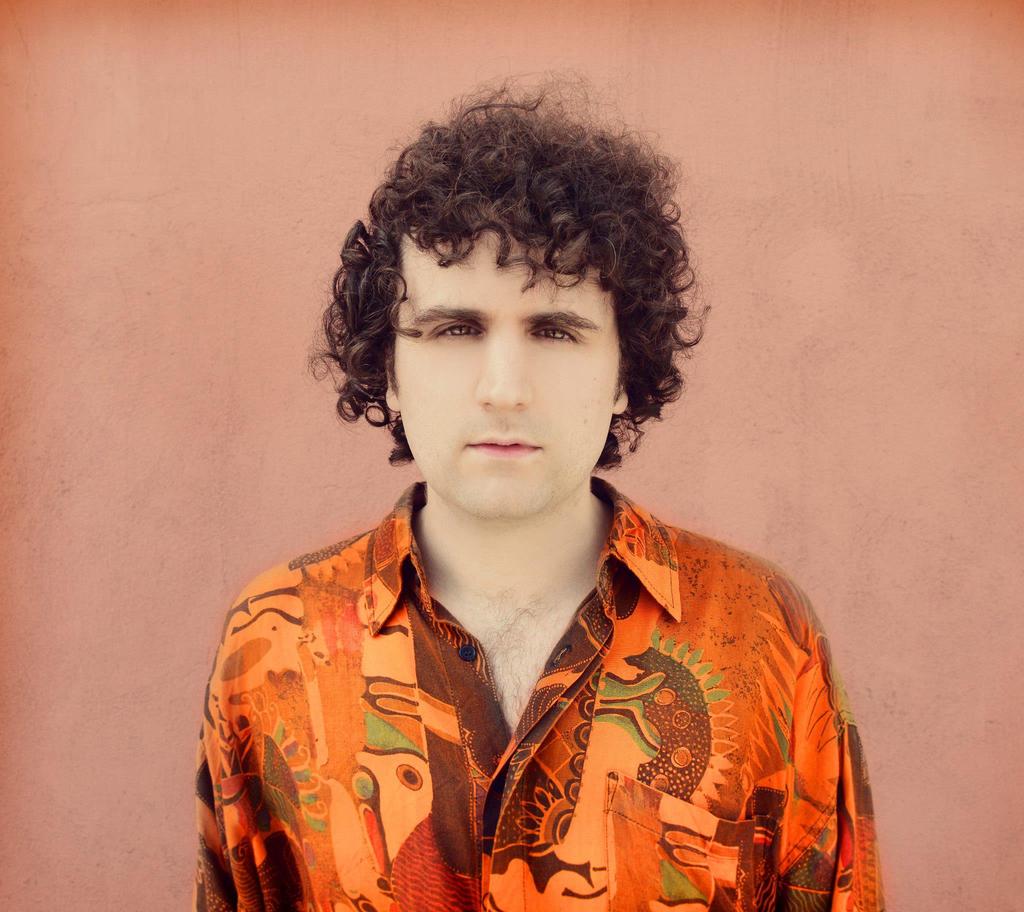 303 was able to get a hold of Vincent Cacchione, vocalist for the group Caged Animals. He spoke with us about his experience putting together their latest record, "In the Land of Giants." Check out Caged Animals Thursday, Sept. 12 at Larimer Lounge, playing with Darwin Deez and RUBEDO. Door are at 8 p.m. $15 in advance, $18 the day of the show.
***
We just finished a record called "In the Land of Giants" it's the second album by our group. It was all produced and recorded in my apartment in Bushwick, Brooklyn. This is our first trek into the real world touring on it.
Q: How's the tour going so far?
A: We played two shows: Montreal two nights ago and Toronto last night. So far so good. Live, it's all organic instrumentation so it takes about six months of rehearsing to be able to perform this material live using guitar, bass, drum, keyboard. So these are the first shows where we're playing the whole album. So it's been going pretty good, but it feels new, ya know? It feels like our first shows. But last night, the Toronto show, was great. It was one of the best shows we've done in a while.
Q: Can you walk us through your song-writing process?
A: On this record, with the words and the melodies, I was really trying to do something quite intimate and very direct. On that last record, the first Caged Animals' record, it was almost stream-of-consciousness in the way. I am the only one on the first record, it was basically a solo record. And it was just playing loose and playing with rhythmic and harmonic ideas and samples, creating musical landscapes. As far as the songwriting went, I just got in front of the mic to see what would happen and a lot of stuff on the first record is first-takes. It was pretty raw, emotional and honest stuff just going into the mic. On this record, we wanted that feeling, but we wanted it to be quite a bit more refined. So the songs are are written a number of different ways, but the goal was to do something intimate and very human. In lieu of a proper singer-songwriter record with acoustic guitar and vocals, we wanted to make that same kind of intimacy happen with a computer-based record, a totally programmed record. The goal was to melt those two worlds together.
The songs are are written a number of different ways, but the goal was to do something intimate and very human.
Q: I know musicians hate to put themselves in boxes like this, but what genre would you say you guys fall into?
A: I feel like the music is definitely pop. There's a strain of all kinds of music mixed in there. There's an R&B influence, there's a psychedelic influence, there's something very singer-songwriter about it. It does have that intimacy. The vocals are up loud and it's kind of about the lyrics, so there's something folksy about it.`It's definitely its own animal, so maybe something like alternative. It was all recorded in my apartment. So it's homemade music that I think has the aspiration to talk to a lot of people. And that's the goal we had for the second record: we wanted to make something that would invite people in that would really speak to people and not close them out, not to be too cool for anyone to understand. Just about anybody can hear it and find something there that they connect with. Even something basic.
Q: Going forward, what are your plans for the near future?
A: We're just so excited to be on the road. We love touring. The band is made up of myself, my sister Talia plays bass, and my wife Agaley plays keys and then we have pat playing drums and Andrew on guitar, who are two of my best friends. So, touring for us is the opposite of pulling teeth, it's super fun. It's really easy for us to go out. We're going all the way across America and we're excited to bring it to people and experience their reaction. So far it's been more than we could have hoped for.
Touring for us is the opposite of pulling teeth, it's super fun.
Q: You played Colorado before, what was your experience like?
A: We played the Larimer Lounge at the end of February. It was cool. It's really beautiful up there in Denver. The show was pretty cool. As I remember, that was the last show of our last American tour. We met some young kids that had downloaded all of our stuff and it was awesome.