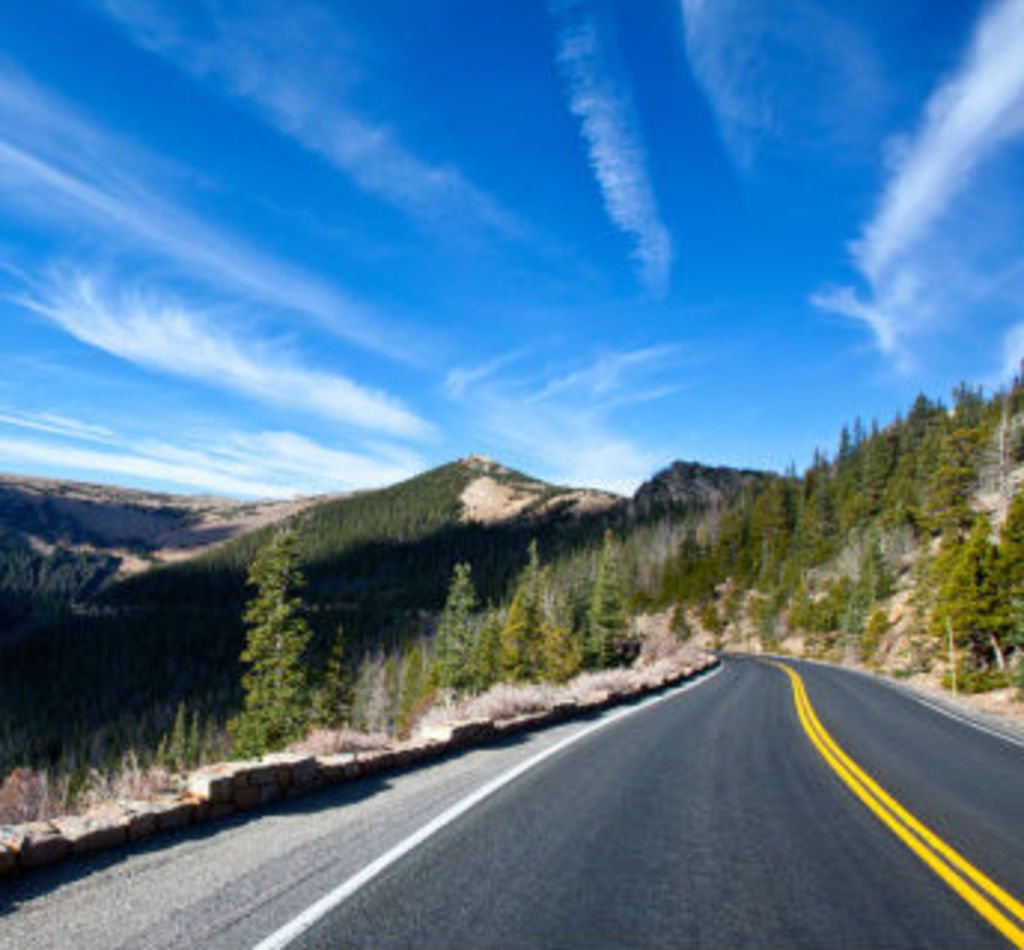 Are you anxiously awaiting pumpkin-flavored brews, porch sits in the crisp fall breeze, your brown UGG boots that oddly resemble loaves of rye bread or marathons of Hocus Pocus on ABC Family? Well, think again. There's still time to squeeze some summer out of these next few weekends before the days are shorter and warmth is something we only find in our sock drawer. So don't hang up your hiking boots quite yet. It's time to take advantage of some mountain escape deals in Estes Park, CO. Located just minutes from the Rocky Mountain National Park, Estes Park is home to wildlife, events and of course chilling tours of the Stanley Hotel. All in one weekend you can channel your inner mountaineer, livestock-wrangling cowboy or ghost-busting mystery chaser.
Specials
Right now Estes Park is featuring a Aug 23-25th "Getaway Giveaway" through Facebook where a lucky winner grabs a heap of goodies, including: 2 VIP passes for the Estes Park Watching Party on the stage 6 route for the US Pro Cycling Challenge, a 2-night stay at the Dripping Springs Resort, breakfast at The Egg & I restaurant, gift certificates and gift from Estes Ark as well as a couples massage and welcome basket. Enter here: https://www.facebook.com/estespark/app_143103275748075. Winners will be announced Monday, August 19th. The Stanley Hotel and Rocky Mountain Resorts are each offering 15% off of regular room rates (the Stanley's available only to CO residents) and Mountain Shadows Resort is running a special where a 3 night stay gets you a 4th night free.
Naturific Explorations
Even if you don't win the Getaway Giveaway, Estes Park is still a perfect escape to celebrate nature while the air still hints of summer's waning touch. With a myriad of different species often seen obliviously wandering down the streets of downtown, wildlife watching can be fun for the timid explorer, while the reckless, risk-loving counterpart can hike Colorado's monarch of the 14-er, Longs Peak. Ride a bike down Trail Ridge Road, rent an off-road vehicle or go bouldering in the forest. Reach bold new heights in Rocky Mountain National Forest or take some charming scenic photos for your guest bathroom—the choice is yours, Estes Park has it all.
Cowboy Collisions
Trot on over to the fairgrounds at Stanley Park Aug. 24 & 25th and catch some of the 28th annual Colorado Senior Pro Charity Rodeo, because you really haven't lived until you've seen a grown man in chaps get bucked off of a bronco. Pre-rodeo entertainment starts before every performance including some fun games for the kiddies. Proceeds from the event benefit local Colorado charities.
Night Terrors at the Stanley Hotel
If you woke up one day this week and said to yourself, "I think I need a bit more unfathomable terror in my life," the night ghost tour at the Stanley Hotel is your prime weekend endeavor. Dreamed of inexplicable floorboard creaking and flashing overhead lights? A spooky stopover is your weekend soul mate.
Ghost chasers will experience a creepy two-hour walking tour around the historical property and an introductory course in paranormal activity. Keep checking over your shoulders to make sure a mad Jack Nicholson isn't lurking around the corner. And disregard the twin pigtailed girls breathlessly chanting Red Rum as you tiptoe through old corridors—they're just tired and cranky from all the walking. Non-hotel guests will pay $20 per person, however if you're brave enough to stay the night in the hotel, you pay $17.
Brunchin' with The Egg and I
If you weren't abducted by spirits with unfinished business on your supernatural night stroll, head to The Egg and I the next morning for some delectable brunch. Although the restaurant is not specific to Estes Park, the food is wonderful, the prices won't bitch-slap your bank account and the service is impeccable. Try the crab cakes benedict or the veggie frittata and don't skip the carbs—the breakfast potatoes are full of flavor without leaving that gruesome pool of extra grease.
Use your daylight savings wisely and head to Estes Park for a cocktail mixed from two-parts nature, a dash of horror and a splash of the delicious all in one glorious weekend.