In preparation for 303's 2nd Pool Party keep it classy with some delicious Sangria. Wine is always a must but the fruity flavors of Sangria are quintessentially summer. Sangria has so much fresh fruit that you could even say it's healthy, or at least that can be your excuse to grab one more glass. This cocktail will keep you refreshed while mingling with friends and soaking up some rays, making it a great party drink. And every great party has a spectacular drink to match. So bust out the pitchers because these recipes are fit for a party of eight.
Pineapple Sangria
Ingredients
3 Cups Pineapple Juice 1 Bottle Dry White Wine (Chardonnay or Sauvignon Blanc) 1 Bacardi Pineapple Fusion Rum 1 Ripe Pineapple, cut into 1-inch chunks 1 Cup Pineapple Soda 1 Bunch Fresh Mint, roughly chopped 1 Orange, sliced
In a pitcher, combine the juice, wine, brandy, pineapple, and soda with ice and stir. Pour into large wine glasses and garnish with the mint and orange.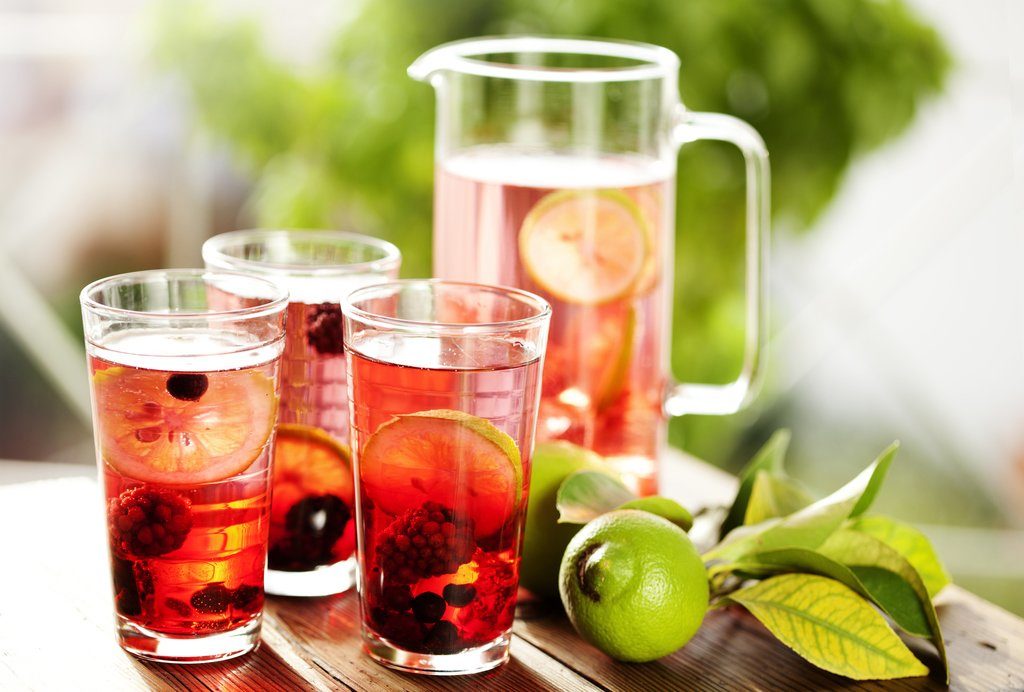 Strawberry Peach Sangria
Ingredients
1 Bottle Dry White Wine 1 1/2 Cups Moscato (preferably orange) 1 1/2 Cups Sliced Strawberries 1 Cup Peach Liqueur 3 Peaches, cut into slices 1 Large Orange, cut into slices 1 Large Lemon, cut into slices 1/4 Cup strawberry syrup (optional)
For an added kick mix in 2 ounces Grey Goose Cherry Noir 
Mix white wine, Moscato, peach liqueur, all fruit, and strawberry syrup in a large pitcher, smashing citrus slightly. Let stand at room temperature for two hours. Serve over ice.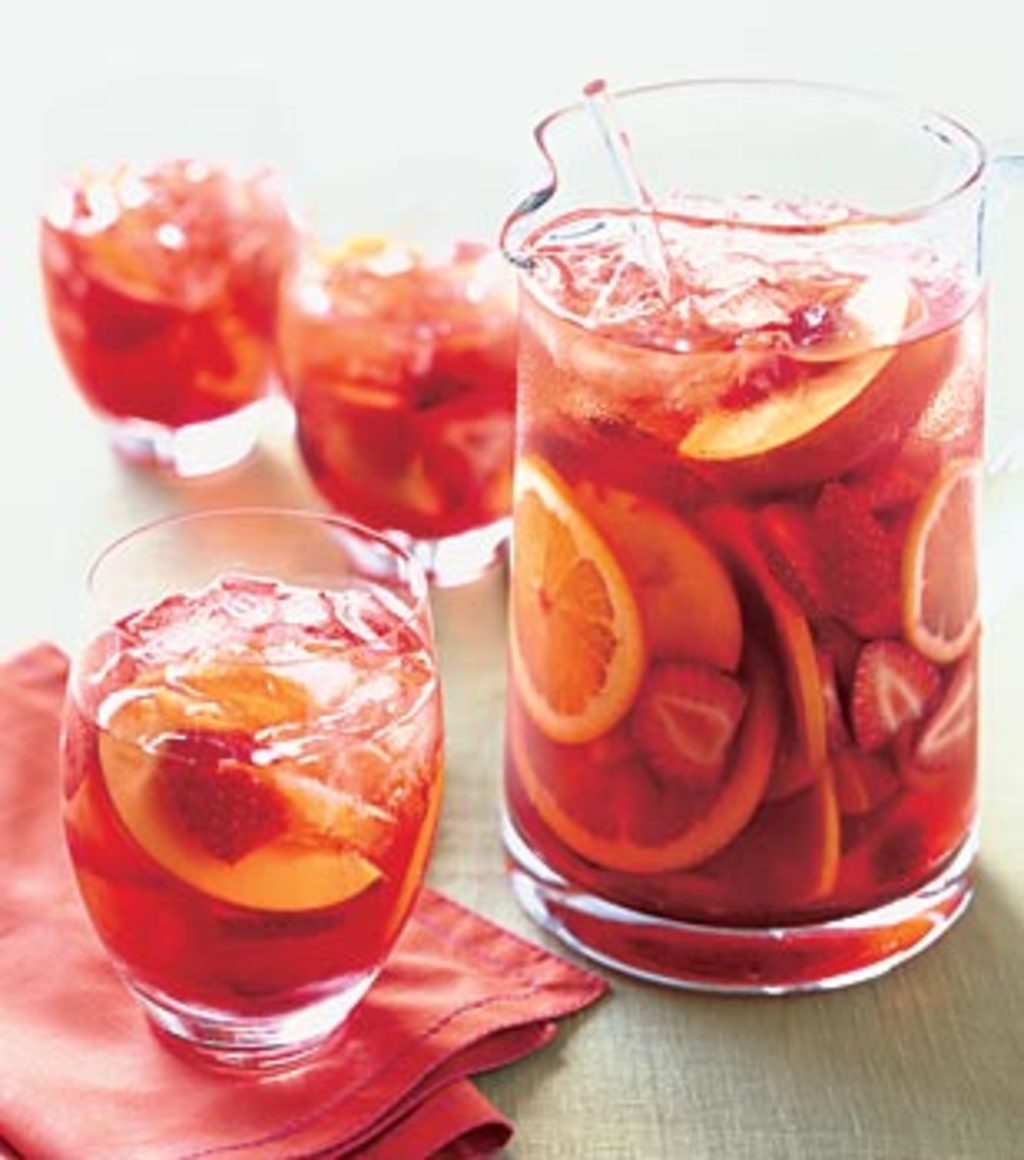 Rachael Ray's Tropical White Sangria
Ingredients
2 Blood Oranges, halved and thinly sliced 2 Kiwis, peeled and cut into wedges 1 Cup Seedless Red Grapes, halved or whole 1 Mango, cut into bite-size pieces 2 Bottles Sauvignon Blanc, chilled 2 Ounces Orange Liqueur (preferably Cointreau) 8 Ounces Fresh Strawberries, hulled and halved
For an added kick mix in 2 ounces Grey Goose L'Orange
In a half gallon pitcher, combine the oranges, kiwis, grapes, and mango. Stir in wine and Liqueur. Refrigerate for at least two hours. Just before serving, stir in the strawberries
GET YOUR TICKETS TO THE POOL PARTY HERE
http://www.dev-303magazine.pantheonsite.io/pool/