Summer is the perfect time to ge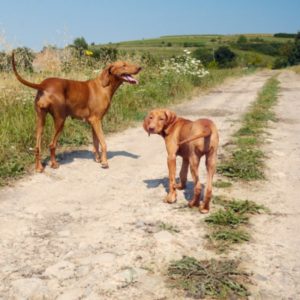 t in shape and Colorado is the perfect place to do it. With all the outdoor fun our colorful state has to offer, getting out and getting active couldn't be easier.
As if that wasn't enough, there are tons of awesome pet friendly hikes out there, too. So, leaving your furry-friend out of a magical hiking adventure is definitely not necessary.
Karen Price, a local hiker and founder of colorado-hiking-vacations.com, knows this all too well. She said the number one thing that makes up a pet friendly hike is that it has a creek or river along the trail, or at the end of it. Though she warned that people shouldn't let their dogs drink the water because of the possibility of giardia, (a parasitic infection),"Dogs love to play in it though, or cool off during the hike." She added that a trail which provides shade along the way is also important, that way they're not exposed to the sun the whole time.
However, it's not all about the dogs—obviously we want to enjoy the hike, too.
Price listed her checklist for picking a perfect trail:
Scenery—Including wildflowers, a creek or river near the trail and a waterfall or lake destination
Accessibility— A trail where a 4-wheel drive vehicle is not needed and one that is not too steep for too long
Atmosphere—  Should be dog friendly, offer the possibility of seeing wildlife, and have a lack of mosquitoes
Keeping all of this in mind it's best to research the trail you intend to hike, before just jumping in the car and going. "If you choose a trail without having researched it, it may be beyond your abilities and you wouldn't enjoy it," Price said. She suggested getting hiking books or looking online, but that the books are the best way to go. All of that research definitely pays off.
Price's top pet-friendly-hikes:
Alamosa Area: Rough Creek Falls
Aspen: Avalanche Creek trail and Lyle Lake
Aspen: The Maroon Creek trail and Crater Lake trail, at the Maroon Bells.
Steamboat Springs: Upper Fish Creek Falls and the Gold Creek Waterfall
Ward: Lake Isabelle
Don't' forget to pack plenty of water for yourself and your furry sidekick, and remember to grab his leash, too. "Most trails require dogs to be leashed, although some will allow off-leash dogs if they are under voice-control… Also, if you meet someone on the trail, it's good etiquette to leash your dog if he/she isn't already leashed," Price advised.
Summer always seems to go by super fast. So, now's the time to lace up those hiking boots, grab your camera and head out on an outdoor adventure.