Mountains, rivers, sunshine. Big Head Todd and the Monsters, David Byrne and St. Vincent. Have your CAKE and eat it too. This coming weekend  the summer festival hub of Colorado, the one and only Telluride, will be hosting the second annual Ride Festival, boasting an irresistible line up of diverse musicians guaranteed to please.
Arrive on Friday July 12 to kick off the weekend with a free sunset set in the Mountain Village which is- surprise!- on top of the mountain and can be accessed by the free gondola. The main stage is located, as always, in the renowned Town Park and that is where the majority of the music will be taking place the duration of the weekend from 10am-10pm Saturday and Sunday July 13-14.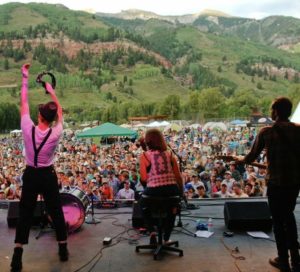 Rodrigo y Gabriela and the Drive-By Truckers. Sun Volt and the Revivalists. Buddy Miller and Jim Lauderdale. And don't miss Sunday's Gospel Brunch. The full line-up can be found here. Individual day tickets are on sale for $75/day or 2-day passes are available for only $125. Don't forget to snag a 3-day camping pass for Town Park Camping for $45 so you can be in the center of the action and sleep out under the twinkling mountain stairs.
The music never stops in Telluride. Your 2-day festival passes will give you access to all of the after party shows at Fly Me To The Moon Saloon, The Sunset Plaza, The Roma, New Sheridan Bar, and The Floradora Saloon. Tickets for the late night shows on Friday, Saturday, and Sunday at the Sheridan Opera House are not included, however, and they range from $15-$25 and can be purchased in advance. And hey- it's not too late to volunteer at The Ride Festival. It's a fantastic way to meet people, give back to the community, and potentially get free admission.
Telluride is a magical place where the Festivarians are greeted with warmth and enthusiasm at every event. Enjoy the tunes, take a dip in the river or a stroll up the hill, and don't forget your sunhat and silly costumes or you'll stick out like a sore thumb.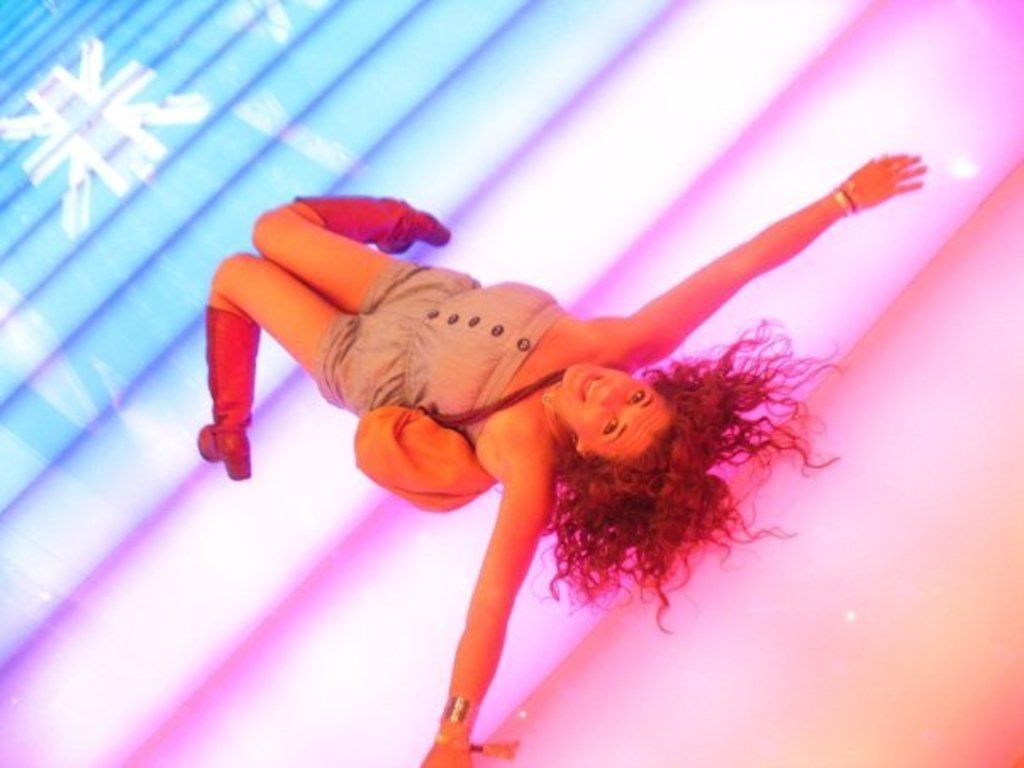 Allison Cohn loves gold spray paint and nonsense. She also has a very difficult time sitting still and keeping quiet. She can often be found dancing like a fool when she isn't hiding out in her mountain lair or gallivanting around the globe.