303 recently had a chat with Paper Lions, the Canadian indie rock band. The band formed under the original name, Chucky Danger Band, in 2004 and consists of singer, guitarist John MacPhee, drummer David MacDonald, guitarist Colin Buchanan and bass guitarist Rob MacPhee.
The band has performed with The Golden Dogs, Cake, No Joy, Hot Hot Heat, Electric Six, Collective Soul, CCR, The Watchmen, Pennywise, Coheed and Cambria, Bad Religion, Kim Mitchell, Loverboy and The Rheostatics, to name a few. Check out their show at  Rock into the Wild Festival, 4:30 p.m. June 22 in Keenesburg, CO.
Macphee chatted with 303 about their new album, starting an independent label, and their musical careers so far.
"The first single off the new record, 'Philadelphia,' really holds a special place in our hearts. It's written about our first family vacation to the city of brotherly love," he said.
You can visit the soundcloud above to stream or download the single for free.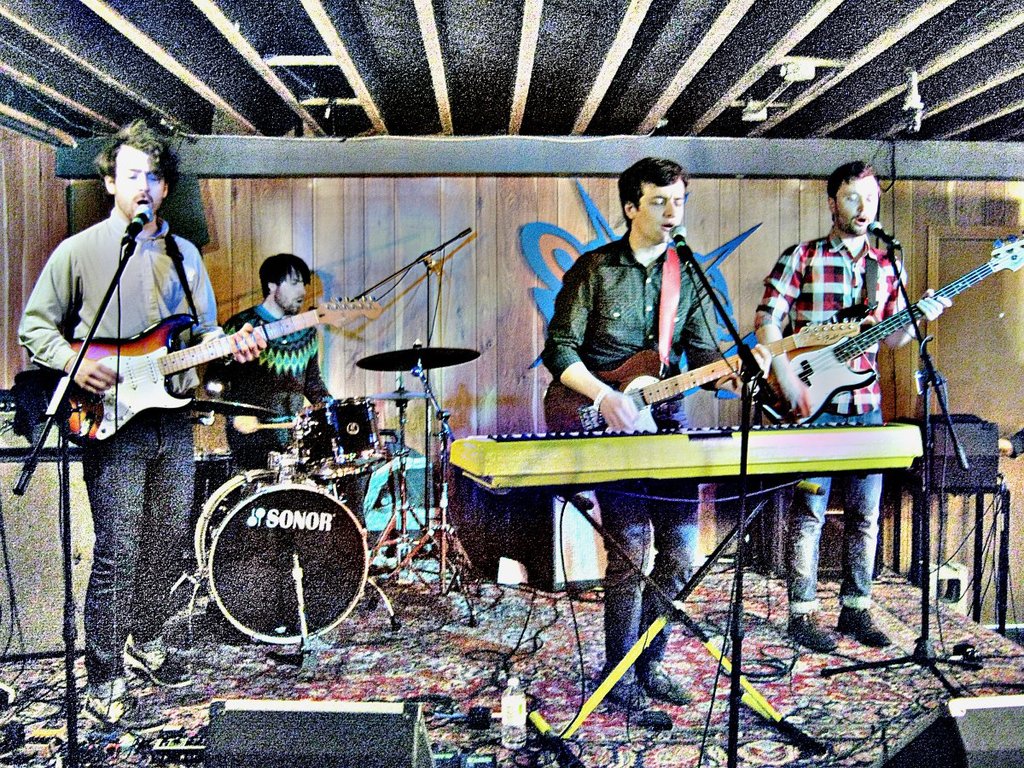 Can you give me some background on Paper Lions?
The genesis of the band, myself and my brother in law and our next door neighbor, Colin, and our drummer Dave, we all went to highschool with. We've known each other for a long time and we've really been playing music together in one form or another since childhood. We came up with the name 'Paper Lions' and have been releasing records under that moniker. The past five years have been a pretty wonderful experience. We've gotten to go on some incredible tours across North America, Italy, we were part of the World Expo in Shanghai China. Spent two weeks over there performing.
How has the response been to your music?
They've been very receptive. They seem like they've been excited about the music we're creating. Which is rewarding for us, because, first of all, we want to be happy with it, but obviously if we were releasing it and nobody was connecting with it, we wouldn't have much of an audience. We wouldn't be able to be doing this. We find everywhere we go, people are stoked with what we are doing.
Can you explain the process from the inception of a song to the recording, and how you all work together on it?
Well, for this latest record, the song writing, the bulk of which happens between my brother and I, and Collin, our neighbor. We'll start with an idea, a melody or a hook lyric or something like that. We stumble onto it organically, and then we rehash stories from our youth. And we realized we have a lot of shared memories, so we started getting together and started writing about them. On this new record, most of the songs, if not all of them, are based off that specific point in time that we all shared. It's very collaborative.
Tell us more about your new record.
We actually finished recording it a year ago, then over the past 12 months we've been assembling a team, getting ready to release it. It's coming out August 20 on our own label called Common Law Records. The interesting thing about this, probably about 9 months ago, we decided to bite the bullet and release the record independently, and to do that, we started our own label and over the past year we've been assembling a team across America to help us release it
So what pushed your hand into an independent release?
It was a combination of, quite frankly, not necessarily a lack of options, but a lack of options that made sense to us at this point in our career. We had some label interest to release the record, but just at the point we're at, and especially given that we're based out of Canada, we were able to put together a strong release plan, without the typical route of pairing up with a major label. So we just decided to do it.
How's that been working out for you so far?
It's been really great, to be honest. We're really excited, more excited than we've ever been. Just to be going into this release debt free, we own 100% of the record, of the master recordings. It feels really exciting, the team we've been assembling are all really pumped about the music and the plan. It's by far the biggest release plan we've put together to date. We've got a strong team in Canada and the States.
We're really excited, more than we've ever been. 
What does Paper Lions have in store for the future?
Well the new record is coming out Aug 20, and with the release, we will be doing a lot of touring again in Canada and the States. That will probably be the bulk of our focus for the rest of 2013. Our eyes are set on the immediate horizon. Once we get the concrete tour plans for 2013, we'll probably start to look into branching out into the UK and the rest of Europe.
Have you played in Colorado before?
Never before. We're pumped to get out there. Never been to Colorado.