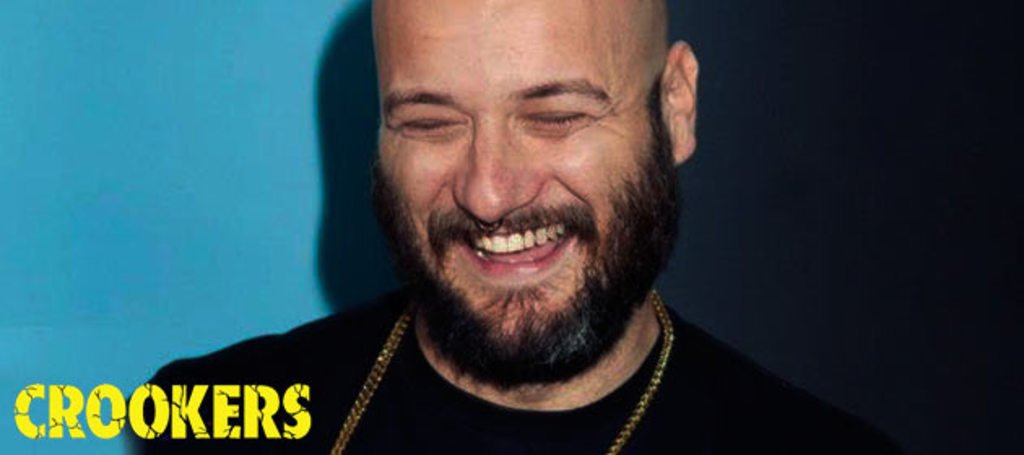 Westword Music Showcase (WMS) is taking over Denver's Golden Triangle for the nineteenth year this Saturday, with more than 150 local and national acts performing live in some of the Mile High City's best local venues and bars. As tradition, Westword has booked the official WMS after party at City Hall Amphitheater, an event that boasts Cut Chemist and Q-Tip as past headliners. This year, Westword is bringing electro house DJ/producer, Francesco "Phra" Barbaglia, aka Crookers.
Originally a duo, Crookers became the name for Phra's solo work after his former music partner, producer Andrea "Bot" Fratangelo, announced his departure from Crookers last October. Going solo hasn't slowed Phra or the Crookers project, with the release of several successful mini mixes and a summer tour across more than 20 cities in US, Canada and Europe. While on tour, Crookers will perform at numerous major summer music festivals, including Chicago's Wavefront Music Festival, Electric Daisy Carnival London, and Tomorrowland in Belgium.
303 Magazine caught up with Phra to discuss touring, his first live performances, and his record labels.
303: You have performed all over the world. What is your favorite venue?
Phra: It's too hard to choose! Unless it's my house at my birthday party.
303: You have had a long, successful career thus far. What has been the hardest decision you've had to make, career-wise?
Phra: "I don't see hard decisions in my career, I see opportunity." – Samantha from Sex and the City
303: What was your very first show like? 
Phra: It was when I was 13 years-old, and I played R&B and rap at the club next door to my parents' house. They paid me with a piadina and two Coca-Colas.
303: When was the first time you felt like you had "made it" as an artist?
Phra: I was 17 years-old and I played for six  hours and got paid 300.000 lire, which is like 150 euros. At the end of the night, I thought "Yes! I've made it!"
303: You started your own record labels. What's the difference between them?
Phra: I have two record labels, Ciao Records for club music that you can dance to during a Crookers set, and LuckyBeard for weird club music you can play if you have groove in your blood. I love to put out music from amazing, unknown producers.
303: What do you have planned for the rest of the summer?
Phra: Touring like crazy, making stops at Electric Daisy Carnival in Vegas and London, working on some new stuff, and going to the gym.
303: You've worked with so many different kinds of artists like Kid Cudi, Miike Snow and Yelle. How do you choose which artists to work with?
Phra: In general, I like collaborating with people who love music and don't think too much while they are making it.
303: What's one piece of advice you live by?
Phra: I always say "don't expect" anything. Expectations are bad, just enjoy the moment.
—
Crookers plays the official Westword Music Showcase after party at City Hall Amphitheater on Saturday with Ginger Perry, Shannon Von Kelly, Charles B, Fun Factory and Mantaray. Tickets are $15-$30 at the door. Doors open at 9:00 p.m. Show starts at 9:30 p.m.