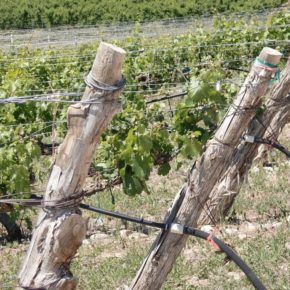 The last weekend of Palisade's Barrel into Spring event is coming up May 18-19, 2013.  You don't want to miss this event! I had the pleasure of participating last year and it exceeded all of my expectations.  The wine and food were stellar in this two day gluttonous event on the Western Slope.  It was a a memorable experience that I hope all of you will try.
Each person receives a passport with the participating wineries including maps and directions to each.  You also receive an empty wine glass (that will get filled over, and over again).  Your job is to have a great time visiting each participating winery and getting your passport stamped along the way.  Festivities begin Saturday, May 18th at 10am and go until 4pm.Wake up early Sunday to enjoy another round of winery hopping from 10am-3pm.  My suggestion? Go slow, and savor each sip with bites of gourmet food paired perfectly by a chef.

Among the many perks of the weekend, "behind the scenes" winery and vineyard tours, and tasting wines that are not readily available to the general public.  Where else can you go to wine country and still be treated like a VIP?
Tickets are $70 per person. Ticket price will increase to $75 two weeks prior to the event.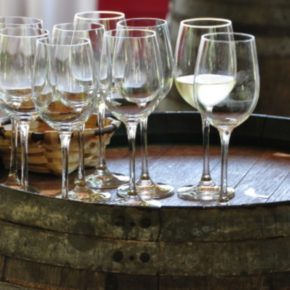 Grand Valley Winery Association wineries offer a 15% discount on wines to event participants during the barrel tastings.  I bought a case of Riesling from Plum Creek Winery last year that I enjoyed all the way through Thanksgiving.
Wineries in the Grand Valley Winery Association: Canyon Wind Cellars, Carlson Vineyards, DeBeque Canyon Winery, Garfield Vineyard & Winery, Grand River Vineyards, Graystone Winery, Plum Creek Cellars, and Two Rivers Winery & Chateau.
 You can register for tickets at:  http://www.grandvalleywine.com/events.htm, or by calling Two Rivers Winery:  Phone: (970) 241-3155.

Go and support Colorado wine!  I fell in love with Colorado wine and the town of Palisade.  Palisade takes you back to another time, it is a great weekend to slow down and enjoy the tastier parts of life.