Tracey Cox is considered a dating and sex expert who has written many books on the topic of love, lust and libido. Cox's new book, Dare: What Happens When Fantasies Come True, attempts to decode the deed and what erotic fantasies translate into real life romance. The 30 women Cox features in her book are the guinea pigs for sexual escapades; they test which sexual games work and which ones fail.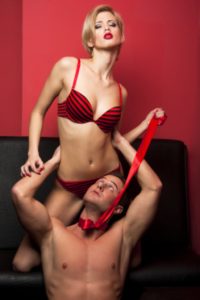 So, what sexual fantasies are the best to try to role-play in and out of the bedroom? The women in the sexual study found the following sexual scenarios to be fun and frisky:
1.) Sex in Public
The ladies in the study found this act to be a turn-on if there was discretion used and most clothing kept on. It was a bit naughty and had an exciting exhibitionist factor.
Celeb Sex-ample:
Gerard Butler was caught using his time at a music festival to get his jollies inside a Porta Potty (maybe it had a 'mile high club' feel?).
2.) Role Playing
Break out the Halloween costumes! Ladies in the study found that playing dress-up was a turn-on if they could get past the silly factor.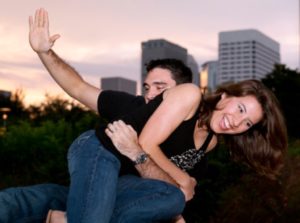 Celeb Sex-ample:
Christina Aguilera is known to try to add this activity to her bedroom repertoire. Don't be shy with the schoolgirl, maid and nurse costumes.
3.) Tie-Up Time
Tying your lover to the bed posts and blindfolding them might cause a sensation in the sack.
Celeb Sex-ample: Ashley Greene got gagged and tied up in a photo spread in Interview magazine.
4.) Spanking
Keep this activity fun with teasing, light touch and lots of checking in on each other's comfort levels.
Celeb Sex-ample: Keira Knightley gets a good spanking in the movie A Dangerous Method
What about fantasies that are not hot? Cox's subjects discovered that threesomes, sex tapes, forbidden love (like a boss or a friend's ex) and stranger sex all lacked the fun factor because they were wrought with problems like guilt, jealousy, ugly consequences and embarrassment.