As if online dating wasn't already akin to a torture scene from the first few minutes of Zero Dark Thirty, Facebook is preparing to enter the clogged cupid scene of matchmaking with its new Graph search. Not yet publicly available, this new technology will essentially allow users to find singles through friends of friends. Dubbed the 'third pillar' of the site (after the Newsfeed and Timeline), the technology scours data from fellow friends, including check-ins, posts, recommendations and more, to tabulate potential matches with loads of common interests.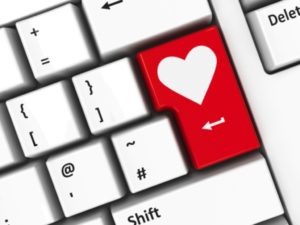 Cute girl at the party you never got the guts to talk to? Great-looking stranger on the subway? Facebook's Graph might be able to rescue those in a state of unrequited love or those seeking missed connections. With a few details, and maybe a first name, they might be FB traceable.
The problem with this new technology is that attractive women are likely to be stalked and harassed while desperate dudes will inevitably face the social media strike-out. Another issue at hand? Dating sites typically attract singles, while social media sites offer no such guarantees, so the cute girl at the party or the handsome subway hottie might be spoken for.
The new Facebook Graph could lead to plenty of cyber stalking, bad virtual and face-to-face "blind" meetings and some strange first Facebook messages.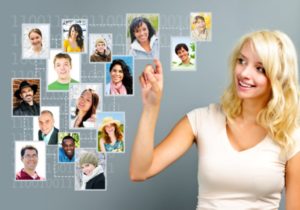 Even famous celebrities have gambled on online love. Patti Stanger, famous for her books and television show, The Millionaire Matchmaker, found her fiance on plentyoffish.com, while Halle Berry admitted in a 2006 interview that she dabbled in online dating and tried chat rooms to find a new love. Orlando Bloom is said to have toyed with online dating by trying to capture the interest of a woman not exclusively interested in his good looks and money.
Famous for her songs about heartbreak, Adele admitted to joining eHarmony.com, while comedian Joan Rivers once had an active match.com profile. Even Jenny McCarthy had a secret match.com profile, and Charlie Sheen was on a millionaire matchmaking online site.
With less and less stigma, Facebook is ready to join the billionaire online dating club and, with so many members, they're bound to score a "Like" or even a "Love" connection.