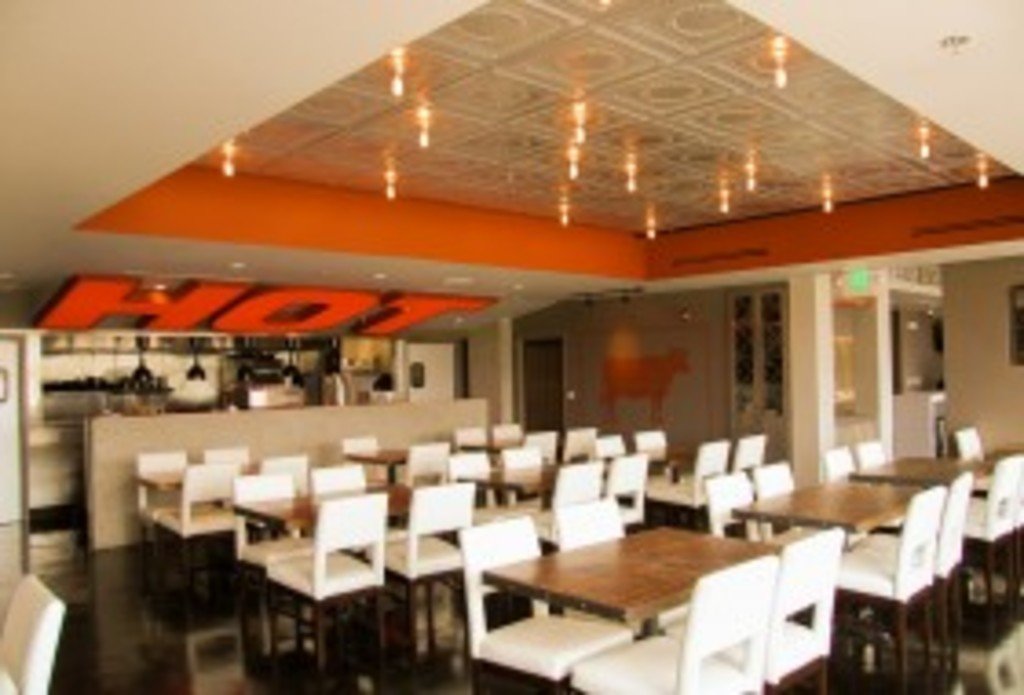 Peaking over the edge of Central Street in the Highlands of Denver, CO sits the hip and chic Central Bar & Bistro. The modern restaurant offers one of the best patio views of Downtown Denver and one of the best Sunday brunches in the city.
Start your Sunday off with Central Bar & Bistro's own Morning Restoratives, otherwise known as healthy, fresh-made juices. The Carrot-Ginger, Grapefruit-Mint and Blueberry-Sage juices are mixed with a splash of soda water; which adds a unique twist. If you want an extra twist, they do offer these juices in "Adult" versions by adding your choice of booze.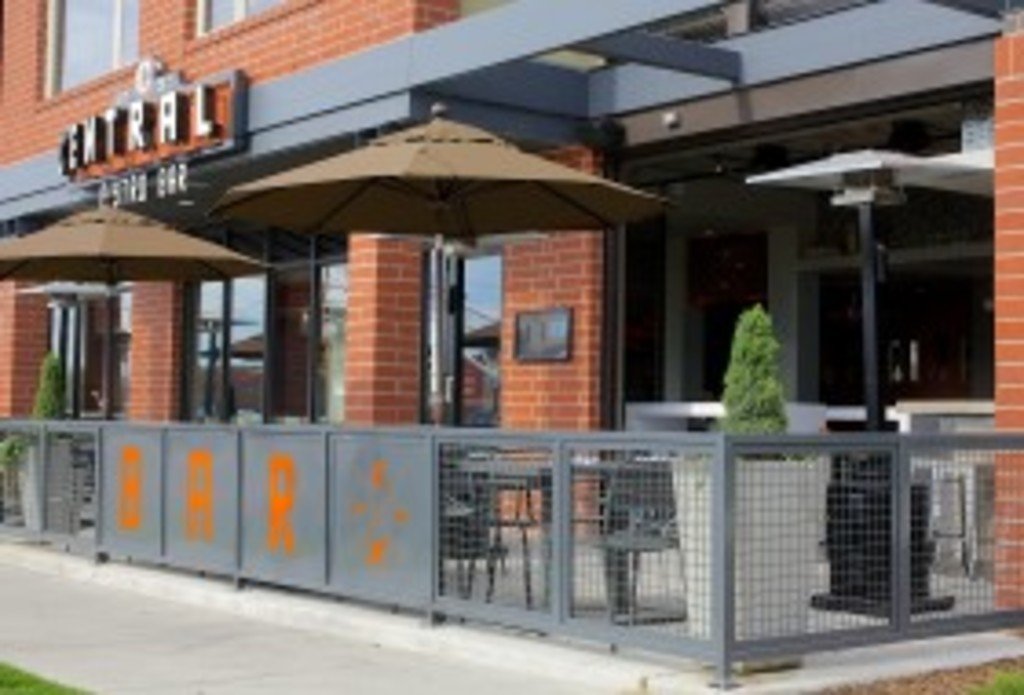 Starting with the Citrus Salad is a smart and refreshing move. The simplicity of this salad almost doesn't warrant the great taste. Arugula, which is a popular ingredient on the menu, is coupled with peeled orange and grapefruit slices along with the goat cheese then finished with fennel and secret dressing.
Another light  dish is the Prosciutto & Arugula Sandwich. Not your typical sandwich since it is served open-faced. On top of perfectly toasted bread is some of the best prosciutto I've ever tasted. I have lived over seas where prosciutto is sold on the street corners and this meat surely rivals any that I've tasted. The sandwich also incorporates Dijionaisse, Castelvetrano Tapenade and Arugula.
No brunch is complete without Bennies on the menu; House Cured Bacon Bennie that is. This special Benedict lies between a house made English muffin and is topped with Aleppo Pepper Hollandaise sauce. In between the two-integral parts of the Bennie are the poached egg and the thick cured bacon. Such a delight.
Chicken & Waffles is definitely trending, but not always done right. Central Bar & Bistro definitely does Chicken & Waffles right! The juicy boneless chicken confit thigh is cooked in duck fat and breaded to perfection. This is easily some of the best chicken I have ever tasted! Enough about the chicken, on to the amazing house made waffle and house made Sausage Gravy. The waffle is topped with a spiced butter, that's topped with chicken, then topped with Sausage Gravy and or Syrup. I could go on, but you should try it for yourself. Luckily this dish is also offered during Central Bar & Bistro's new lunch menu which is available Wednesday through Friday from 11:00am-2:00pm.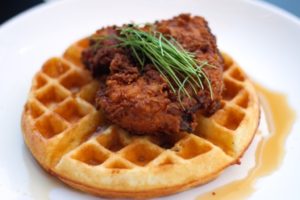 A perfect summer Sunday includes sitting on the comfortable patio of Central Bar & Bistro and indulging in their amazing cuisine and remarkable view.
Brunch is offered on Sundays from 10:00am-2:00pm.
Central Bar & Bistro
1691 Central Street • Denver, CO • 80211
303-477-4582