Almost every woman fakes it.  It is plain fact. Our eyelashes are so enhanced that it is strange to see women wear them au naturel. However, there are different levels of faking it. How far are you willing to go to get the look we have come to accept as "natural" on everyone from our local news anchors, to the First Lady to Hollywood's A List?  Below are some of the many ways to get the thick, dark, full eyelashes that you crave.
DRESS THEM UP
I admit I do not leave the house without wearing mascara. This is the quickest fix if you are looking for lash enhancement.
If you want Longer Lashes: L'ORÉAL is using new technology to separate, intensify and lengthen lashes in their Liquid Extension Mascara. $9.95 at drugstores.
If you want Thicker Lashes:  Tarte Lights, Camera, Lashes!  is a 4 in 1 (volumizing, conditioning, curling, lengthening) mascara that has been clinically proven to boost lash volume by 424%. $19.00 at tartecosmetics.com
FALSIFY
Why not try some falsies? These do-at-home false lashes may be easier to apply than you think. If you want the look for one day or for an event, try ILLAMASQUA False Eye Lashes Grandeur. They are handmade and create drama with their fluttering, tapered design. If you clean and care for them properly, you should be able to use them 3 to 5 times. $12.00 at www.sephora.com
All you need to do to transform is:
Measure the lash strip against the eye and trim from the outer end if necessary.
Apply the glue provided to the lash strip, and wait for the glue to be tacky before placing closely above the natural lashes.
 Press gently.
GROW THEM YOURSELF
Extra Virgin Olive Oil is a widely accepted D-I-Y solution for hair growth.
Apply extra virgin olive oil to your eyelashes with a clean mascara brush or line the base of your lashes with an oil soaked cotton swab before bed. Avoid getting the oil in your eyes. In the morning, wash the olive oil off with warm water and your cleanser. Olive Oil is rich in vitamins E & K.  Although no studies have confirmed the olive oil for hair growth theory, it is believed that Vitamin E helps increase the uptake of oxygen into the cells of the body–thereby increasing the circulation to the hair follicle. Many women swear by this method. You should see signs of new hair growth after about 4 weeks.
GO THE PRODUCT ROUTE
If you are not a Do-It-Yourself type, try a non-prescription, physician created product like Revίtalash Advanced Eyelash Conditioner. Although expensive, RevίtaLash has been tested and clinically proven to condition eyelashes making them appear fuller and more youthful. $85.00 + for 2mL at spas.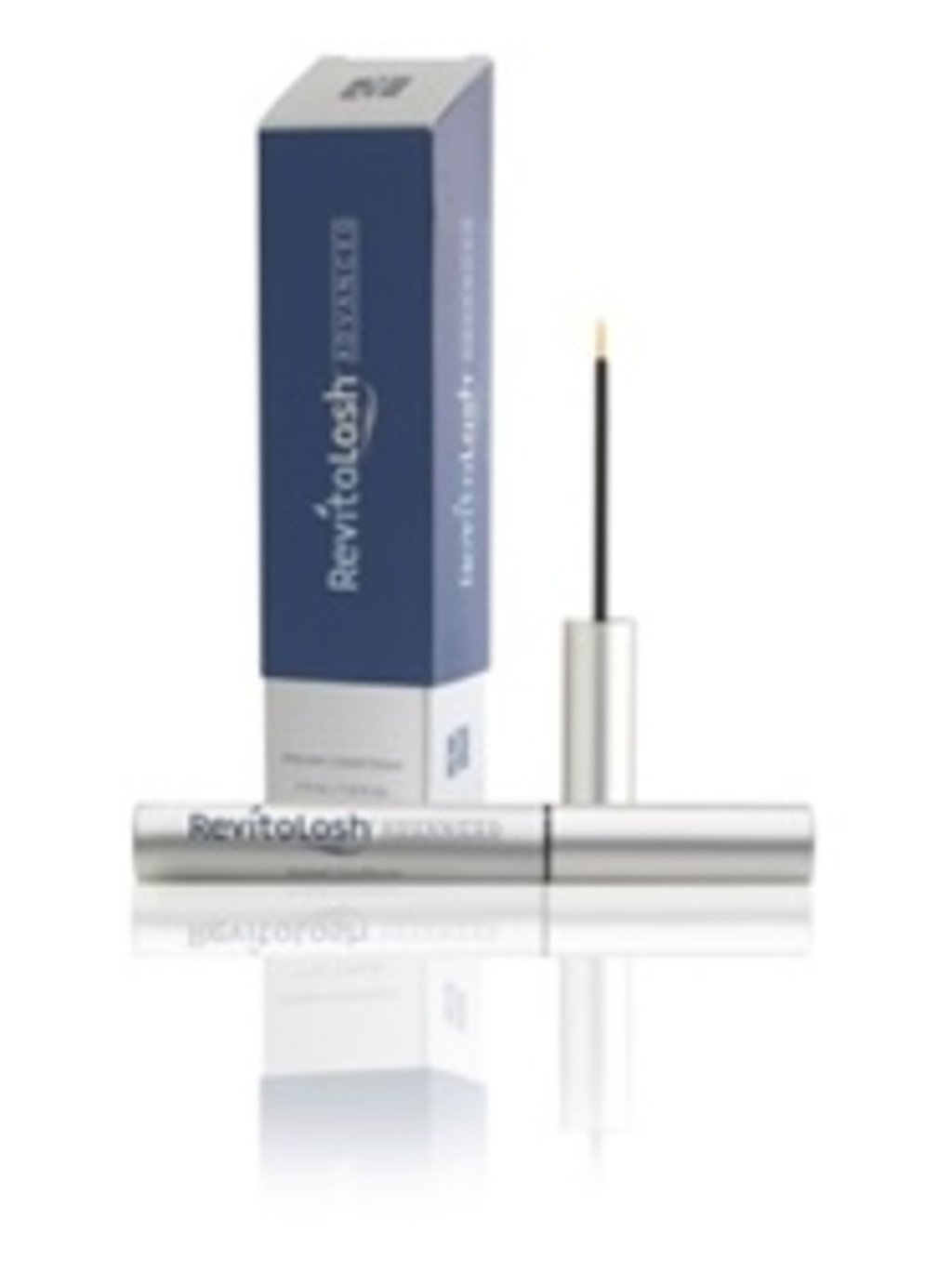 LEAVE IT TO THE EXPERTS
Eyelash Tinting
Eyelash Tinting is done at salons or spas where permanent dye in a color of your choosing is applied to your lashes by a professional.  The price ranges from about $20 to $40 depending on the salon. Do your research, read reviews and fully understand what you are in for ahead of time. As with any dye, there are severe reactions which can happen with tinting.
Prescription Enhancer
The prescription eyelash enhancer   LATISSE® is the first and only FDA-approved prescription treatment for inadequate eyelashes, growing them longer, fuller and darker. LATISSE® is the brand name for the medication bimatoprost . The technology behind using bimatoprost for eyelash growth came as an unexpected side effect of the brand Lumigan- prescription eyedrops used to treat glaucoma. You must get LATISSE® from your doctor and precisely follow instructions. This solution is a once-a-day treatment you apply topically to the base of your upper eyelashes. Then, gradually, you will see the results. You may start to see more length in as little as 4 weeks and you should achieve full growth in 16 weeks.
Lash Extensions
Lash Extensions are semi-permanent single strands of hypo-allergenic synthetic eyelashes curved to replicate a natural lash. Applied one at a time they look like natural eyelashes and give length, curl, and volume. You can get lash extensions applied by Lash Stylists, an ever growing career choice, at many Denver Salons including Lash Envy, Wink Studio and Love them Lashes at Oxygen Salon, Spa and O2 Bar with prices starting around $250 per eye.