My buddy got into it with an old man at Friday's Railroad Earth show. The topic of disagreement? Not the beer line or a turf war over dancing space, no. But over what kind of music Railroad Earth plays. "Not bluegrass." The man insisted. "Then what?" replied my buddy. "Americana," the man insisted. "They're like… like the Grateful Dead." Touché. And it's true. The timelessness of their music along with the fullness of their sound, combined with their touching lyrics and an ever familiar stage presence makes you feel utterly alive and at home, as demonstrated at last weekend's 3-night run of shows at the Ogden. Not many bands can achieve this perfect storm of a persona, but when they do it draws a respectable and loyal following- like the Grateful Dead.
Throughout the weekend, Tim Carbone's signature commanding fiddle wails highlighted Railroad Earth's music like the sun shining on the snow. Sometimes it's impossible to look away even though it's so bright, because it is also so beautiful. And Todd Sheaffer has a voice that could stand on its own on a mountaintop in 100mph winds and still keep your toes warm. If hearing him sing doesn't make you want to be nice to people, I don't know what does. Maybe the next musician I'm about to mention will make you want to take guitar lessons online. Andy Goessling plays everything from acoustic and resonator guitars, banjo, and mandolin to the saxophone and flute. Every song he whips out a different instrument, which plays a major role in the full and diverse sound Railroad Earth provides. One minute, his pennywhistle provides a sultry and exotic intro in the Hunting Song and the next he is pick dueling against mandolinist John Skehan, instantly turning the grass blue.
And what show have you been to lately where Billy Nershi didn't make a cameo appearance? I'm glad to know that my social calendar seems to parallel his. The jolly general of jam showed up at Friday's show, grinning and strumming on his acoustic guitar right alongside of Tim Carbone for five songs. He sat in for a rousing version of Elko that ended the first set, as all the road dogs and ramblers stomped and hooted and even tossed a deck of playing cards into the air, "drawn like a bug to the light." The second set featured a silly song Nershi wrote himself about Cats where he flipped the crowd the bird, followed by RV, Cuckoo Melody, and I Am A Mess (much to the pleasure of the dreadlocked hippie chick in the front row with a cardboard sign requesting this tune) which climaxed into frenzied sirens and strobe lights to finish out the show, pre-encore. Nershi and Carbone are like two estranged dwarfs, with their white hair and enthusiastic demeanor. Dan Sears sat in for a few songs with his flugelhorn, adding a dash of sexy brass into the mix.
Saturday's show (which started out with me nearly getting my car towed while temporarily parked and picking up will-call tickets … worth it!) opened with a honky-tonk version Donkey for Sale, which set everyone off with a wag in their tail. The first set ended with Celtic and catchy Fisherman's Blues. In typical rowdy, Saturday night second-set fashion, someone in the crowd politely shouted a request for "Long Fucking Way to Go," to which Shaeffer laughingly rebutted with "Peace on Fucking Earth," into a long and dramatic Birds of America. Like a Buddha and Bird in a House were other crowd charmers during Saturday's set two.
But perhaps the most exciting part of this weekend's shows at the Ogden was when the band announced that they will be headlining their very own Red Rocks show this summer on July 12. Consider my calendar marked. And I'd say it's a safe bet that Nershi has marked his, too.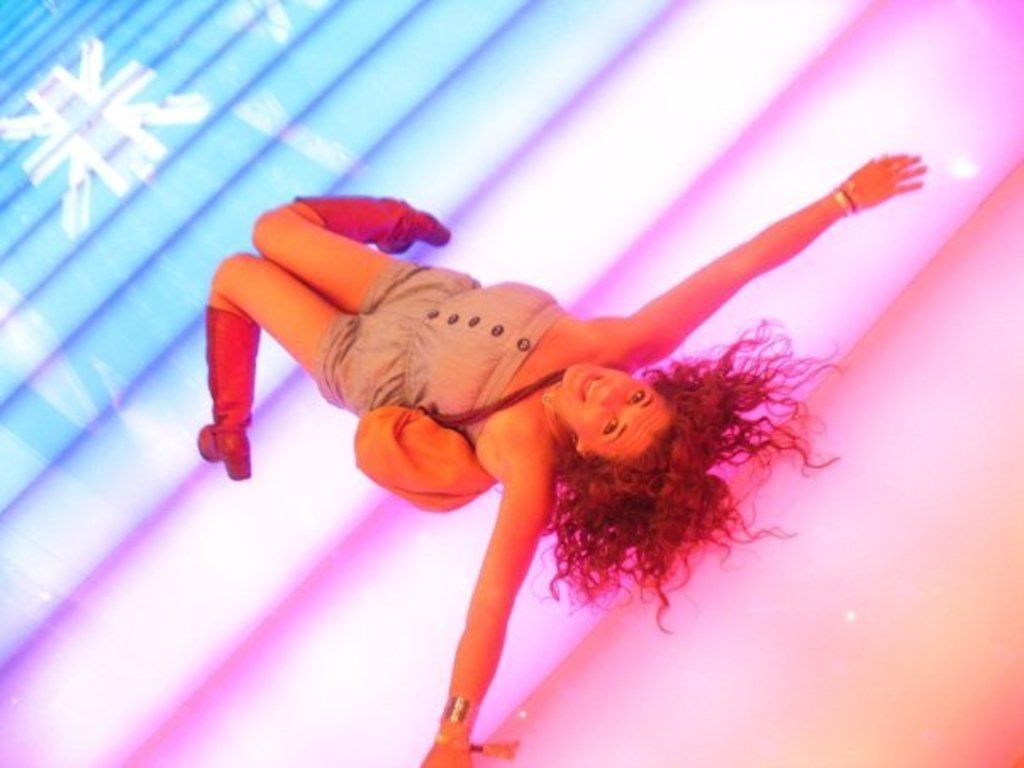 Allison Cohn loves gold spray paint and nonsense. She also has a very difficult time sitting still and keeping quiet. She can often be found dancing like a fool when she isn't hiding out in her mountain lair or gallivanting around the globe.