"We are totally going to get married," proclaimed Kelly Clarkson on The Ellen DeGeneres show in mid-November. Clarkson went on to describe how her and her beau of only nine months "[are] totally in love." She also mentioned that he needed to "put on a ring on it" before they could walk down the aisle.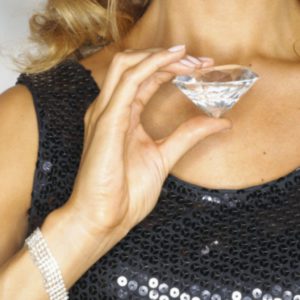 While Brandon Blackstock, Clarkson's manager's son, might not feel that the comments were too over the top, it does beg the question: where is the "oversharing" line in the sand drawn? And is gushing a good idea??
Many celebrity couples play coy about their significant others (with the exception of couch-jumping Tom Cruise, and we know how that relationship ended). Celebrities like Enrique Iglesias are especially skilled at hiding their romances; he has been dating tennis hottie Anna Kournikova for around a decade, and almost no one would peg them as one of Hollywood's lasting couples because they hardly exist on the romance radar (Have you heard of AnnEnriq? No, but TomKat was a household name).
Does gushing doom a romance? Eva Longoria was madly in love with ex-Tony Parker; she had multiple tattoos (one on the back of her neck and inner wrist) commemorating their marriage. She would often show up to his basketball games decked out in his jersey number and was always wearing his number nine (player number) necklace or a necklace personalized with their initials (E+T 4ever…well, almost). The relationship, decorated with ink, jewels and jerseys, crumbled in the wake of Longoria's discovery of Parker's penchant for sexting his teammate's wife.
Heidi Klum and Seal were supposedly madly in love, and they publicly gushed up a storm with their annual vow renewal ceremonies, which may have been a cover for the fact that their relationship was on shaky ground. Seal reportedly had a terrible temper and wasn't a devoted dad; meanwhile, Klum tried to keep up a massive mom-meets-model merry-go-round and tolerate Seal's tantrums; their marriage ended in January of this year.
Lastly, one of the saddest cases of gushing gone awry was that of bubbly and beautiful Sandra Bullock; she declared to Jesse James, to the world, and her celebrity pals at at the podium of the 2010 SAG Awards after her win for the movie, The Blind Side, "I love you so much, and you're really hot. And I want you so much!" James, meanwhile, didn't love Bullock so much, as he was seeing multiple women for sex sessions at his job. Turns out,  you can take the boy out of the biker shop, but not the biker shop out of the boy.