Celebrating couplehood can involve a myriad of behaviors; there's public displays of affection, social media courting and lots of lovey-dovey demonstrations. But, for those couples taking their romance to a whole other level, there's the beloved pastime of dressing simpatico. Typically, celebrities at the apex of their romance will start to mirror one another.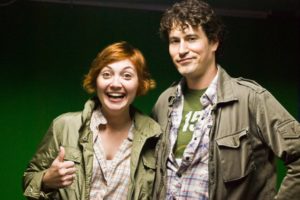 Today's lookalike pairs include Jennifer Aniston and Justin Theroux in their uniform of black and mutual love of combat boots, leather and belts. Then, there's s sinewy Kate Bosworth and her fiance, Michael Polish, who both appear to be in love with Wayfarer sunglasses, oversized Cargo-style jackets and boots, and who can forget the Spiderman couple Emma Stone and Andrew Garfield, with their shared love of toggle coats, skinny jeans and beanies.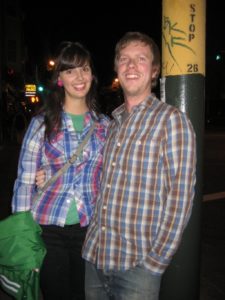 Couples who dress alike are sending a psychological message not only to their beloved that they echo their style sensibilities, and thus are devoted and emotionally connected, but they're also showing other observers that their love is strong and their connection is deep. Celebrities sometimes fall in step with one another, and then out.
Demi Moore and Ashton Kutcher, when in love, were often seen in matching colors (i.e. a brown dress for her and a brown suit for him). When their love didn't cost a thing, Jennifer Lopez and Puff Daddy wore the same uniform of rhinestones, leather, all white and other show-stopping razzle dazzle like giant glittery diamond cross necklaces.
Style changes and love often go hand in hand. Kim Kardashian has recently revamped her wardrobe to keep up with the likes of Kanye West. Black bustiers, high top shoes and super-sized shoulder padded jackets. Even Prince William and Kate Middleton often are spotted in the same colors and textures; many of Prince William's ties or shirts even match Middleton's dress choices. The next time you want to feel closer to your significant other–try sporting a matching outfit. Fashion twins seem to have the strongest relationships.